The Hair Styling Kit Used By The Duchess Of Cambridge's Hairdresser For The Perfect Blow-Dry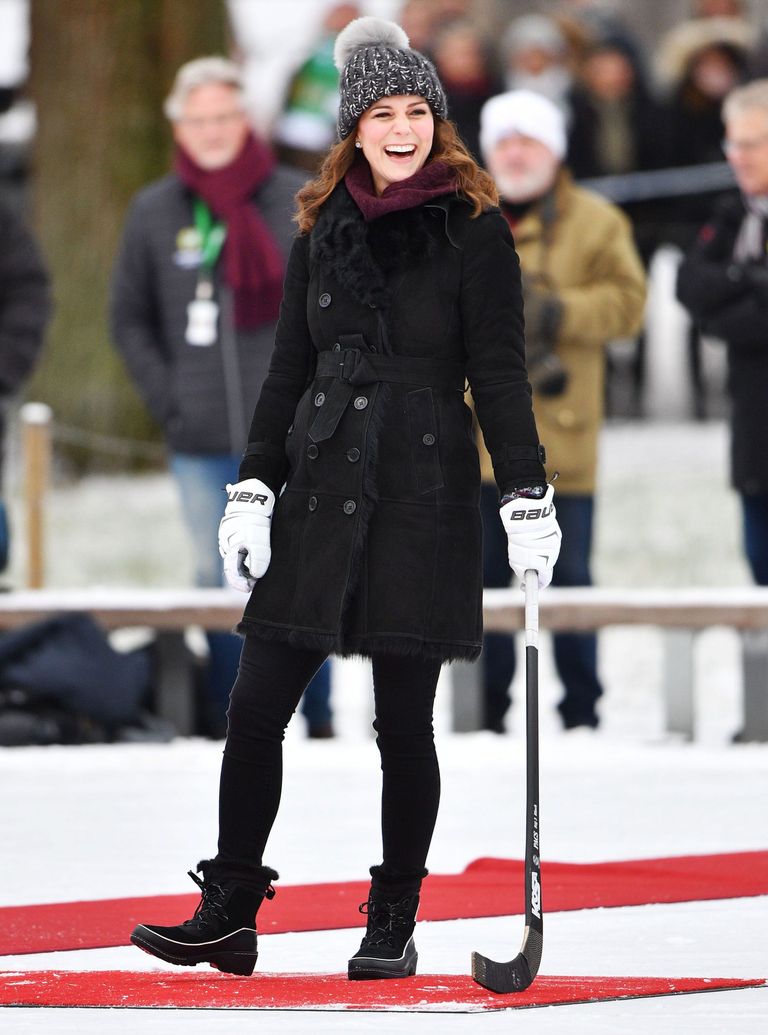 (Image credit: Shutterstock/Rex)
The Duchess of Cambridge has become iconic for her enviably glossy locks and bouncy blow-dry. And it's left fans of the royal clamouring to know the secret behind her gorgeous hair.
Until now, all we'd really known about how Catherine does her hair, is that she relies on regular blow-drys. But recently, the Duchess' trusted hairdresser, Amanda Cook Tucker, posted a picture on her private Instagram of all the tools and products she uses to get Catherine's hair looking fabulous - and it proves an interestingly affordable insight.
Amanda has been Catherine's relied on stylist since 2012, and has been on hand to perfect her mane for every important outing since - from royal tours to day-to-day engagements.
The hairstylist was packing for the Duke and Duchess of Cambridge's two day tour of Norway and Sweden, which begins today. She captioned the now-deleted photo, "Think that's everything! #worktrip #packing."
And while the hairdresser swiftly got rid of the photo from social media, style blogs around the internet had picked up on the photo before it disappeared, and it looks as though the Duchess relies on some very affordable beauty buys to keep her mane looking as glossy as possible.
(Catherine and William attended a Bandy hockey match in Stockholm on the morning of 30th January)
The photo revealed that Amanda was bringing along a huge 13 brushes, alongside seven combs and two hair dryers, for the four-day tour.
She'd also brought with her three curling tongs, to achieve those signature, bouncy curls Catherine has become so famed for.
Hair and beauty fans have also been able to identify many of the products on show in the photo as well, for a behind-the-scenes look at how the Duchess always appears so flawless.
It's been suggested that the photos show pictures of Amanda's styling tools, which include the Kiehl's Crème with Silk Groom, a nourishing conditioning treatment which is sure to keep the Duchess' hair as sleek as possible. The product also sells for just £18 - so is an affordable way to achieve Catherine's glossy locks.
Also shown off in the photo is Charles Worthington's Volume & Bounce Body Booster Mousse. The product, available at Boots, sells for just £5.99, and promises to give "body and bounce" while controlling "lifeless hair". So now we know where Catherine gets her enviable hair volume from!
But there's one budget beauty buy that manages to keep it all in place. It seems as though the Duchess relies on a classic cult favourite for her hairspray, using L'Oreal's Elnett Supreme Hold Hairspray, which is on sale for just £5.
Among the most expensive of the bunch is also the Diva Professional Digital Argan Styling Tong, which works to produce those famous curls we've all come to recognise. But while it's a little more dear than the other products, it too cost just £35.99 - a pretty good price if it gives us locks like the Duchess, we'd say.
Will you be picking up any of the products from Catherine's hairstyling routine?