The best travel money cards to use on your next trip
There are many benefits to getting a travel money card for holiday spending. Our expert financial journalist reveals which ones are worth using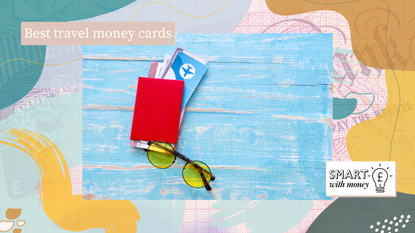 (Image credit: Getty)
Whether you travel abroad for the odd holiday or try to hop overseas as often as possible, using a travel money card means you'll avoid paying additional fees on your spending.
Using a debit or credit card that isn't designed for overseas spending can be really expensive. You'll pay transaction fees of 2.75% to 2.99% every time you spend on your card, and there could be fees on top for withdrawing cash. Charges can rack up to hundreds of pounds if you're not careful.
For example, you pay 2.95% in foreign transaction fees each time you use a Santander (opens in new tab) debit card abroad. So for every £100 you spend, you'll pay £2.95 on top. If you withdraw cash using your credit card, there are further charges to pay. You'll pay the £2.95 fee, and an additional £3 on top, or around £6 in total.
Fortunately, there are plenty of cards to pick from that offer fee-free spending and cash withdrawals abroad.
Best credit cards for travel
If you use a fee-free travel credit card, you also benefit from extra protection as you spend. Your purchases between £100 and £30,000 are protected under Section 75 of the Consumer Credit Act 1974 if, for example, the goods are damaged or a supplier goes bust.
Halifax Clarity Mastercard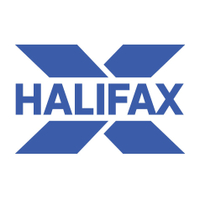 (opens in new tab)
This card has been the top choice for holiday spending for years. You won't pay fees on anything you buy abroad, and cash withdrawals are also fee-free.
Bear in mind, though, that you will pay interest of at least 19.9% (the representative APR) on cash withdrawals from the moment you take the money out, so try to pay off this debt as soon as possible. You also need to clear your balance each month to avoid paying interest on the money you owe with any credit card.
Find out more (opens in new tab)
Barclaycard Rewards Visa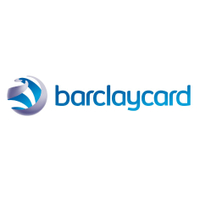 (opens in new tab)
There are no foreign transaction fees charged if you use the Barclaycard Rewards Visa, and you get 0.25% cashback on worldwide spending, so you earn a bit of extra cash too. You can withdraw cash fee-free from ATMs abroad, but again, you must pay off your balance in full each month to avoid paying interest.
There are other benefits that come with this card too, such as up to five free months of Apple Music and Apple TV+, as part of the package.
Find out more (opens in new tab)
---
Best prepaid cards for travel money
Revolut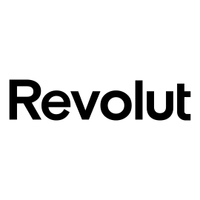 (opens in new tab)
Revolut is one of the most popular travel cards, and offers more than just the ability to spend, save and transfer foreign currencies without extra charges. You can set spending budgets, benefit from retailer rewards and even invest in crypto using its account.
The standard Revolut account is free, although you'll pay a one-off card delivery fee of £4.99. Alternatively, you can choose from three plans that charge a monthly fee, such as Revolut Premium at £6.99 a month if you want additional insurance and protection benefits.
You can load currency onto this card before you travel to lock into the exchange rate and hold balances across a range of currencies on the card, if you're a frequent traveller. You can withdraw up to £200 a month fee-free at ATMs using the standard Revolut card, or £400 a month with the Premium card.
While you won't pay exchange rate fees for loading and spending on the card on weekdays, you'll pay a mark-up of around 0.5% to 1% at weekends, depending on the currency.
Find out more (opens in new tab)
Currensea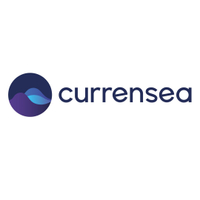 (opens in new tab)
Currensea is a card that links to your bank account to spend overseas without paying hefty additional fees. Its "essential" card charges a competitive 0.5% for spending and ATM withdrawals, far lower than standard bank fees, or you can pick from Premium or Elite options at £25 and £120 a year respectively for zero charges.
The card works with all major UK high street bank accounts, and you can even choose to put some of your savings towards planting trees. For every 8p donated, one tree will be planted on your behalf to offset your carbon emissions.
Find out more (opens in new tab)
Travelex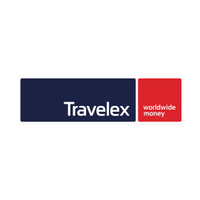 (opens in new tab)
You can lock into exchange rates in advance using the Travelex card, providing you move a minimum of £100 onto it. You can spend with up to 10 currencies, and pay no ATM charges, without any limits on how much you can withdraw. But there's a £2 a month fee if the card hasn't been used for 12 months.
Find out more (opens in new tab)
Best debit cards for travel money
You can also get debit cards that don't charge fees for using them abroad, or for overseas cash withdrawals. But, unlike a credit card, you will need to open a current account to get one of these cards.
Virgin Money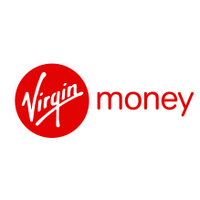 (opens in new tab)
Virgin Money offers fee-free spending and withdrawals abroad with its current account. It also pays an attractive 2.02% interest on balances up to £1,000, and there aren't any limits on the amount you can withdraw a day.
Find out more (opens in new tab)
Starling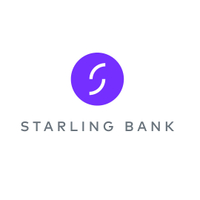 (opens in new tab)
Digital bank Starling also doesn't charge fees on spending and withdrawals abroad. Its account comes with plenty of bells and whistles, too, such as smart tools to help with budgeting and saving, making it an appealing app-based current account.
Find out more (opens in new tab)
Monzo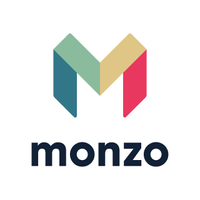 (opens in new tab)
You can spend fee-free with a Monzo card abroad. Withdrawals are also fee-free in the European Economic Area (EEA). Elsewhere, you can withdraw up to £200 fee-free every 30 days (charges are 3% after that). Again, you get lots of other features with this bank account, including savings pots, and spending budgets.
Find out more (opens in new tab)
Ultimately, which card you use for holiday spending may depend on which one you are accepted for. Even if you have a poor credit score, there will most likely be options for you, such as a prepaid card or debit card.
Harriet is a freelance journalist and editor specialising in personal finance. She is a regular contributor to the broadsheet national newspapers, alongside writing for a range of magazines and websites. Most recently, these include the Guardian, The Observer, MoneySavingExpert and Forbes Advisor. She's won national awards for 'cutting through the jargon' around subjects such as pensions and investments.