The UK's favourite paint colours for each room have been revealed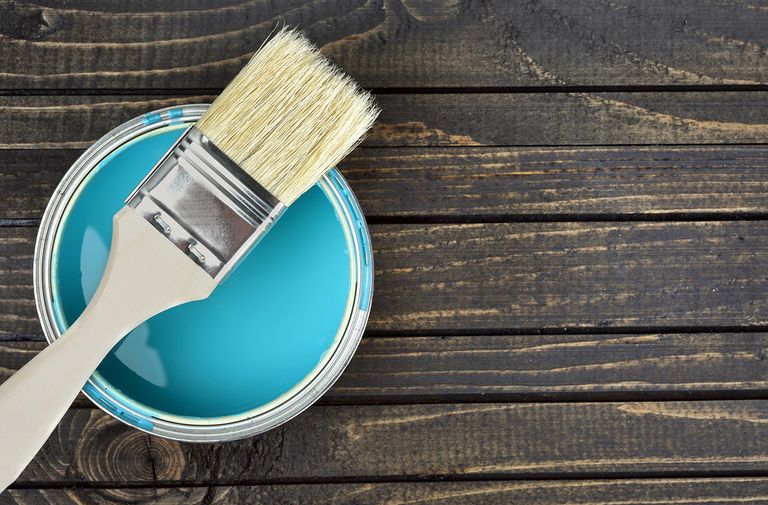 (Image credit: Getty)
Research has revealed the most popular paint colours for each room of the house.
A study conducted by luxury online bathroom retailer Drench has picked out the paint colours that have been searched for the most in the UK.
And there were some unexpected results.
MORE: James Martin shares stunning result of kitchen renovation
While, historically, shades of blue have been associated with bathrooms and shower-rooms, the research found that blue tones were actually now highly sought after for every room in the house – including even the kitchen.
The research looked at in demand colours by well-known paint brands Dulux and Farrow & Ball and found that dark hues of blue were high on the list for kitchens, bathrooms, bedrooms and living rooms.
In particular, Farrow & Ball's Hague Blue seemed to be very popular among paint colour searches for its chic and elegant but cosy and enveloping feel.
Results of the research also revealed that different shades of blue made up 55 per cent of the 20 most popular paint colours, closely followed by grey, which made up 40 per cent, and pink, which made up five per cent.
Looking for some inspiration for redecorating your own abode? These were the colours found to be most popular for each room…
UK's favourite paint colours for each room
Top 5 most popular paint colours in the kitchen
'Hague Blue' (Farrow & Ball)
'Stiffkey Blue' (Farrow & Ball)
'Cornforth White' (Farrow & Ball)
'Elephant's Breath' (Farrow & Ball)
'Chic Shadow' (Dulux)
Top 5 most popular paint colours in the living room
'Hague Blue' (Farrow & Ball)
'Elephant's Breath' (Farrow & Ball)
'Inchyra Blue' (Farrow & Ball)
'Sapphire Salute' (Dulux)
'Cornforth White' (Farrow & Ball)
Top 5 most popular paint colours in the bedroom
'Hague Blue' (Farrow & Ball)
'Sulking Room Pink' (Farrow & Ball)
'Elephant's Breath' (Farrow & Ball)
'Sapphire Salute' (Dulux)
'Denim Drift' (Dulux)
Top 5 most popular paint colours in the bathroom
'Sapphire Salute' (Dulux)
'Hague Blue' (Farrow & Ball)
'Chic Shadow' (Dulux)
'Stiffkey Blue' (Farrow & Ball)
'Polished Pebble' (Dulux)