Chrissy Teigen dragged for a 'tone deaf' wine tweet
Chrissy Teigen has been dragged by fans for posting a tweet that seems out of touch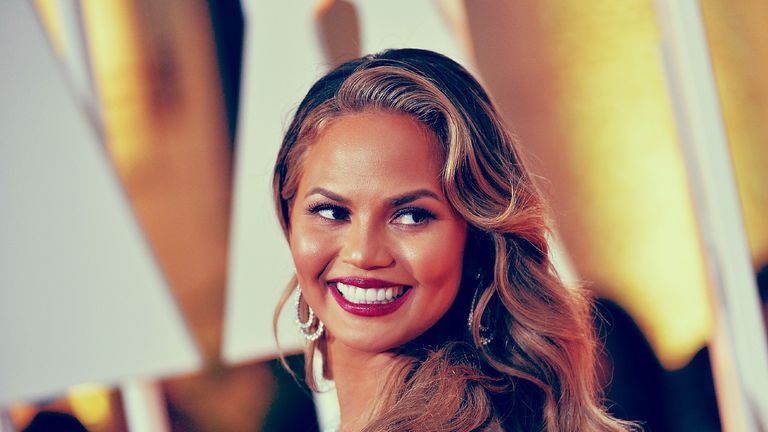 (Image credit: Michael Buckner / Getty Images)
Her Twitter followers have dragged Chrissy Teigen after sharing an unrelatable story where she accidentally spent £13,000 on wine at a dinner with her husband, John Legend.
Chrissy asked her Twitter followers, "what's the most expensive thing you've eaten that you thought sucked?" She then tells fans about an experience with her fans that some are labeling as "unrelatable."
Chrissy said, "one time John and I were at a restaurant and the waiter recommended a nice Cabernet. We got the bill and it was 13,000 dollars. HOW DO U CASUALLY RECOMMEND THAT WINE. we didn't even finish it and it had been cleared!!!"
Read more from woman&home:
• Best pillow for a comfortable, pain-free night's sleep
• Best scented candles for a warm and cozy home this winter
• Best eReaders for literary lovers to buy now - from Kindles to Kobo devices
Some fans suggest that Chrissy sharing stories about her wealth with fans "tone-deaf," considering the current economic climate where many people have suffered financially during the pandemic.
One fan replied to Chrissy and said, "it takes zero energy to not tweet things that show off how rich you are, in the middle of a global pandemic where countless people are dying and have lost their livelihoods, and yet...you just keep doing it. it's not about relatability, it's just so endlessly tone-deaf."
Another fan pointed out that Chrissy's posts are unlikely to be relatable for an obvious reason. They said, "Chrissy Teigen is a celebrity and clearly has financial resources beyond our wildest dreams. That's not a secret. I would be more perturbed if she acted like she was poor when she's clearly not. She just shared an experience she had, not trying to hurt anyone's feelings."
Chrissy responded to fans saying that not all of her content can be relatable as is discussing her life and her stories - and she has a net worth of $75 million — and therefore, her life will not be reflective of a universal experience.
Chrissy criticized her fans for ripping into her when she is just trying to share her life with them. "hey, not everything I say on my twitter is going to be relatable to you because it is my life and my twitter and my stories," Chrissy wrote.
She concluded by stating that maybe her fans should just gang up on her as she can take it, "honestly, I will be that person for you. it is fun to gang up on me. I *see* the convos that bring you together in your owning of me. I make it easy. have fun."
Chrissy has nearly 14 million followers and her content tries to be relatable and real, but this isn't the first time that sharing her life on social media has lead to a backlash.
She posted an image of her name trending, yet again, and captioned the image, "worst nightmare."
Her life is not the norm and unachievable to most so it's understandable that her experiences won't be universal. Some fans of Chrissy have concluded the discussion by stating, "if you don't like her content, don't follow her."