The 6 best vacuum deals from Roomba to shop during Amazon Prime Day
When it comes to vacuum deals, Roomba takes the helm with cutting-edge robot cleaners that move the needle on innovation. And luckily for you, you can save up to $300 on popular models during Amazon Prime Day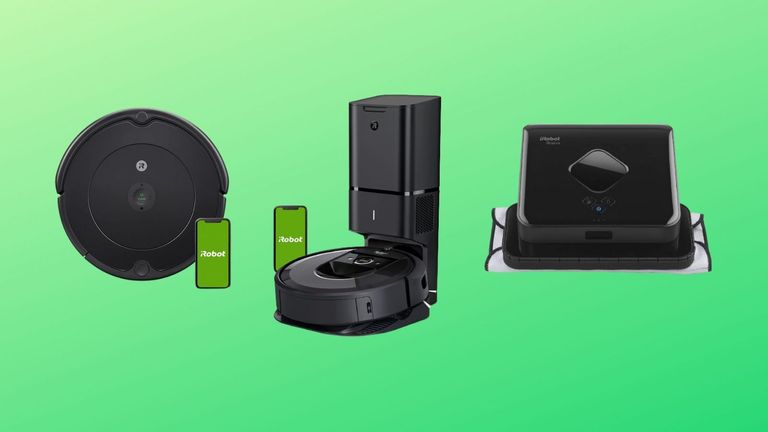 (Image credit: Future)
Snag these killer vacuum deals from Roomba during Amazon Prime Day. Here's what we're shopping for now and always.
With Day 2 of Prime Day in full swing, it's safe to say we've seen a myriad of remarkable discounts on ultimate kitchen essentials, from best blenders to best coffee machines. And as the Prime Day deals continue to pile on, we'd be remiss if we didn't call out the top-rated Roomba vacuums, which are currently being offered at a steal. In fact, these are the lowest prices we've seen since 2019.
By design and performance, Roomba vacuums boast powerful dirt pick-up, smart mapping technology, and top-grade features, which make cleaning far more pragmatic and advanced. Above all, there's a Roomba for everyone—whether you have hardwood and tile floors, high and low pile carpeting, or pesky pet hair that never seems to away no matter how hard you sweep.
The best vacuum deals from Roomba
To help you shop, we've rounded up the best vacuum deals on Roomba cleaners from the 600, i4+, i6+, and i7+ series. The 600 series vacuums are ideal if you're a novice cleaner who prefers simplicity with intelligent functionality; while the i4+, i6+, and i7+ vacuums feature more bells and whistles for those who want powerful tech, smart-tech integration, and a self-emptying apparatus.
Remember: Prime Day deals are reserved for Prime members only, so be sure to sign up for a free 30-day trial.
Dominique (Dom) is a very online shopping writer at Woman & Home, where she covers products, sales/deals, and market news across categories. Before joining the team, she penned stories as an editorial fellow at Insider Reviews, the affiliate commerce team at Insider Inc./Business Insider. The bespectacled NJ transplant specializes in commerce journalism, women's lifestyle content, and hoarding makeup—much to her mother's dismay.
Her foray into storytelling began in the early aughts, the era in which she developed a passion for fiction writing and an aversion to math. This passion, along with many failed math exams, led her to Marist College, where she studied public relations, creative advertising, and English.
Aside from writing, she doodles in notebooks, crafts memes, and sleuths for homes out of her tax bracket on Zillow. Follow her adventures via the web:
Instagram: @dominiquemcintee / @drugstoredomi
LinkedIn: https://www.linkedin.com/in/dominique-mcintee-3a32ab9a/
To connect: dominique.mcintee@futurenet.com