The 6 best vacuum deals from Roomba to shop during Amazon Prime Day
When it comes to vacuum deals, Roomba takes the helm with cutting-edge robot cleaners that move the needle on innovation. And luckily for you, you can save up to $300 on popular models during Amazon Prime Day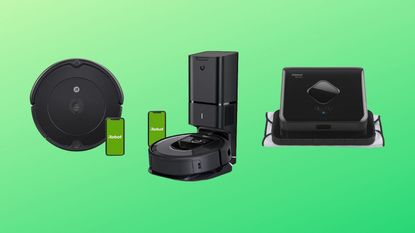 (Image credit: Future)
Snag these killer vacuum deals from Roomba during Amazon Prime Day. Here's what we're shopping for now and always.
With Day 2 of Prime Day in full swing, it's safe to say we've seen a myriad of remarkable discounts on ultimate kitchen essentials, from best blenders to best coffee machines. And as the Prime Day deals continue to pile on, we'd be remiss if we didn't call out the top-rated Roomba vacuums, which are currently being offered at a steal. In fact, these are the lowest prices we've seen since 2019.
By design and performance, Roomba vacuums boast powerful dirt pick-up, smart mapping technology, and top-grade features, which make cleaning far more pragmatic and advanced. Above all, there's a Roomba for everyone—whether you have hardwood and tile floors, high and low pile carpeting, or pesky pet hair that never seems to away no matter how hard you sweep.
The best vacuum deals from Roomba
To help you shop, we've rounded up the best vacuum deals on Roomba cleaners from the 600, i4+, i6+, and i7+ series. The 600 series vacuums are ideal if you're a novice cleaner who prefers simplicity with intelligent functionality; while the i4+, i6+, and i7+ vacuums feature more bells and whistles for those who want powerful tech, smart-tech integration, and a self-emptying apparatus.
Remember: Prime Day deals are reserved for Prime members only, so be sure to sign up for a free 30-day trial (opens in new tab).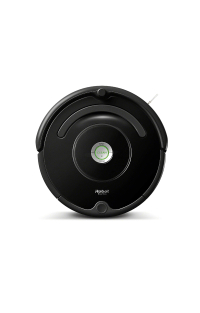 (opens in new tab)
iRobot Roomba 614 Robot Vacuum: $199 $249 (save $50.99) (opens in new tab)
Declutter your kitchen once and for all with the Roomba 614, a do-it-all cleaning system designed to suction dirt, dust, and hair from hard floors and carpet. Backed by dual multi-surface brushes, this sleek circle-shaped gadget grabs onto debris without leaving behind a trail. It also leverages what's coined as "dirt detect sensors," which alert the Roomba device as it approaches concentrated areas of dirt. Best of all, it runs for up to 90 minutes before automatically docking and recharging.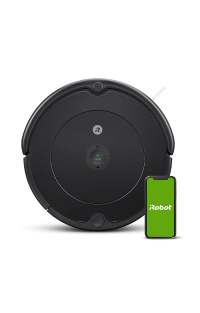 (opens in new tab)
iRobot Roomba 692 Robot Vacuum: $199.99 $299.99 (save $100) (opens in new tab)
Boasting a sleek and modern profile, the Roomba 692 removes dirt swiftly and efficiently. This model features adaptive navigation with a slew of sensors that enable the device to navigate under and around furniture, tight crannies, and edges. What's more, it's designed to learn your cleaning schedule and curate a personalized schedule accordingly. Not to mention, you can start your cleaning session with Alexa and Google Assistant compatibility. No need to lift a finger: Roomba has you covered.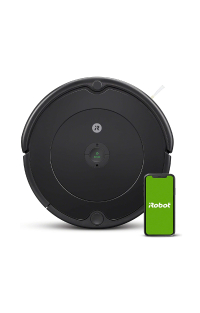 (opens in new tab)
iRobot Roomba 694 Robot Vacuum: $229.99 $274 (save $44.01) (opens in new tab)
The Roomba 694 is a slightly updated version of the 692, with several variations that make it stand apart from its predecessor. Chiefly, the 694 picks up pet hair more easily and effectively on bare floors, high-traffic routes and carpets, and more. The 694 also offers longer-lasting battery life compared to the 692.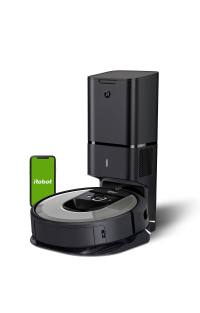 (opens in new tab)
iRobot Roomba i4+: $399.99 $649.99 (save $250) (opens in new tab)
The Roomba i4+ leverages a larger battery for extended runtime, which is especially convenient and pragmatic for large-scale cleaning jobs. But, that's not even its greatest feature. This vacuum is self-cleaning, with an automatic dirt disposal that empties the device for up to 60 days.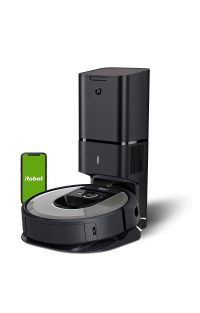 (opens in new tab)
iRobot Roomba i6+: $499.99 $799 (save $300) (opens in new tab)
As a considerable upgrade from the 600 series, the i6+ features Imprint Smart Mapping, an intelligent system designed to map out and clean an entire level of your home. This tech ultimately allows the device to navigate in neat rows, bringing a seamless, more efficient cleaning process.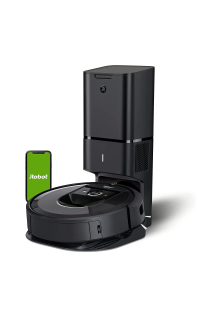 (opens in new tab)
iRobot Roomba i7+: $799 $999.99 (save $200.99) (opens in new tab)
The Roomba i7+ is the pinnacle of luxury, leveraging smart features and top-of-the line tech for a deeper clean (and hands-free, as always).
Though the i6+ is just as effective, the Roomba i7+ includes extra disposable bags, plus an additional filter and side brush—making it a great value spend.
Dominique worked as a shopping writer at Woman & Home and while with the brand she covered products, sales and deals, and market news across categories. Before joining the team, she penned stories as an editorial fellow at Insider Reviews, the affiliate commerce team at Insider Inc./Business Insider. The bespectacled NJ transplant specializes in commerce journalism, women's lifestyle content, and hoarding makeup—much to her mother's dismay.