7 surprising things you should never put in a washing machine, according to experts
It's easy enough to assume everything can be washed with ease but apparently, these key items are best avoided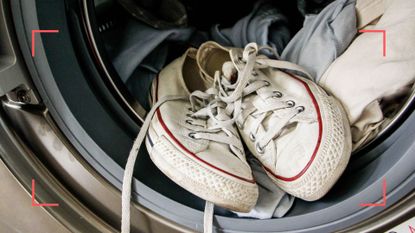 (Image credit: Getty Images | Kinga Krzeminska)
woman&home newsletter
Sign up to our free daily email for the latest royal and entertainment news, interesting opinion, expert advice on styling and beauty trends, and no-nonsense guides to the health and wellness questions you want answered.
Thank you for signing up to Woman & Home. You will receive a verification email shortly.
There was a problem. Please refresh the page and try again.
When it comes to getting household items sparkling clean it's all too easy to assume you can pop everything in the washing machine but according to experts there are certain things you should never put in a washing machine – and they might surprise you.
Similar to things you should never put in a microwave and ingredients you should never pour down the kitchen sink there are certain no-nos when it comes to using the washing machine.
The washing machine is one of the hardest working components of a clean and tidy household but in order to keep yours running as it should, it's important to avoid washing any items that might hinder its performance or ruin the items in question.
From objects that might damage the drum to items with fibres that can clog the filter these everyday household objects are the ones experts say we should be avoiding when loading the washing machine.
7 things you should never put in a washing machine
We spoke to an appliance expert and a cleaning expert to ascertain what items they recommend avoiding because of the potential damage to both the washing machine and the items being washed.
1. Shoes
We're probably all guilty of this one, because once your trainers or canvas pumps become unbearably dirty how else are you going to clean them? By hand, it would seem.
"While some shoes may seem durable, washing them in the washing machine can cause damage to both the shoes and the machine," says Dennis Digwa, an appliance expert at RGBDirect.
"The tumbling action can scratch the washing machine's drum, and the shoes themselves may lose their shape or cause imbalances, potentially leading to loud vibrations during the spin cycle."
Incidentally, this is one of the most common dishwasher mistakes, trying to wash items that ideally should always be washed by hand.
2. Backpacks and bags
No matter if you have a food spillage, pen leak or makeup disaster you should avoid putting backpacks or your on-trend handbags with metal parts in the washing machine.
"Washing backpacks or bags with metal zippers, buckles, or other hardware can damage the washing machine's drum," says Dennis. Not to mention possibly damaging the integrity of the bag structure and the material.
"The metal parts can scratch the machine's interior, and the weight of the bag may cause balance issues. Instead, spot clean the bag or hand wash it carefully if necessary."
3. Pet beds
Keeping your pet's bed clean is essential, especially as a way of getting rid of fleas, and while the washing machine might make light work of it our experts advise against it due to the material of most designs.
"Pet beds that have loose filling like foam beads or shredded foam should not be washed in a machine," warns Dennis. "The filling can clump together, causing imbalances and potentially damaging the washing machine's motor."
"Additionally, pet hair and fur can clog the machine's filter and drainage system." This can make cleaning your washing machine feel all the more difficult, so it's best avoided. "Opt for spot cleaning instead or follow the care instructions provided by the pet bed manufacturer."
4. Door mats
Designed to remove dirt from our shoes it's no surprise that door mats and hallway runners need cleaning but, like when cleaning a rug, many designs are not suitable for the washing machine and therefore have to be cleaned by hand. This is the case particularly when cleaning outdoor rugs that have a specialist coating.
"You should not put rubber-backed door mats and rugs in your washing machine," warns Lynsey Crombie AKA Instagram's Queen of Clean is the UK's No1 home expert, best-selling author and This Morning presenter. "The rubber can peel off in the washing machine and get into the filters potentially causing a blockage and damage."
5. Memory foam pillows
While most standard pillows are machine washable for an easy way to wash pillows, however, memory foam pillows are a different story.
Lynsey warns: "Memory foam pillows are one of the things you should never put in a washing machine because the machine cycle will damage the pillow as they are thick and it will destroy the foam filling. You should always steam memory foam pillows clean."
Much like pet beds, the heavy filling can cause problems with weight distribution, consequently having a negative effect on the welfare of the machine.
6. Waterproof or water-resistant items
You might think a machine filled with water is no problem for items designed to be in water but in actual fact, waterproof items are an absolute no-no for washing machines.
"Items like raincoats, waterproof jackets, or water-resistant outdoor accessories (like outdoor cushions) have special coatings that can be damaged by washing machine detergent and agitation," explains Dennis.
"Using the washing machine may strip off the waterproofing, rendering the item less effective in repelling water. It's best to follow the manufacturer's instructions for cleaning such items, which usually involve hand washing or using specialised cleaning products. This is very much the case when cleaning outdoor cushions.
7. Stuffed toys
As any parent or grandparent knows soft toys all eventually end up needing to have a refresh at some point to keep them hygienic. While the washing machine seems like a logical cleaning solution both Lynsey and Dennis advise against it.
"Many stuffed animals today come with electronic components, such as sound or motion sensors, which can be damaged by water," says Dennis. "Therefore, if you need to clean a stuffed animal, spot cleaning or using a damp cloth is a safer option."
Sign up to our free daily email for the latest royal and entertainment news, interesting opinion, expert advice on styling and beauty trends, and no-nonsense guides to the health and wellness questions you want answered.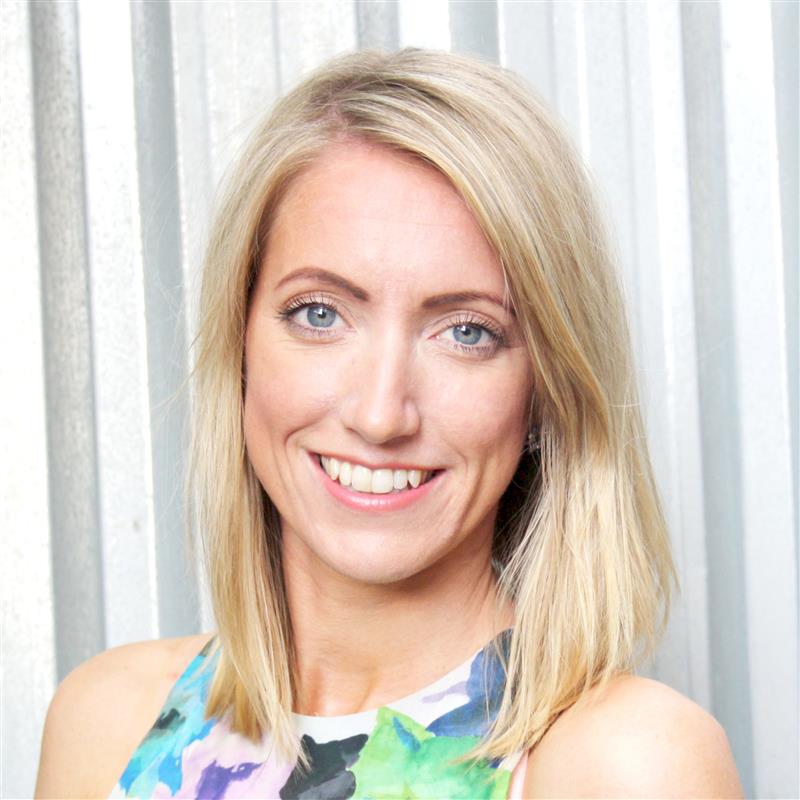 Tamara is a highly experienced homes and interiors journalist, with a career spanning 20 years. Now the Lifestyle Editor of womanandhome.com, she has spent the last 17 years working with the style teams at Country Homes & Interiors and Ideal Home, and it's with these award-winning interiors teams that she gained a wealth of knowledge and honed her skills and passion for shopping, styling and writing about every aspect of lifestyle and interiors.
With a keen eye for the latest interior trends, there's not a lot she doesn't know about home decor – whether it's what colour we should be painting our living rooms next season, or if the latest 'must-have' buys are actually worth investing in.
A true homes and interiors expert, Tamara has served as an ambassador for leading interior brands on multiple occasions, including appearing on Matalan's The Show and presenting at top interior trends events such as the Autumn Fair and Spring Fair.