How to clean a rug: 4 easy ways to wash and refresh your rugs at home
Discover the best way to clean a rug by hand to get professional results every time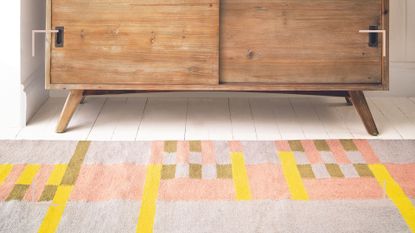 (Image credit: Future)
Rugs are the must-have accessory to dress hallways, living rooms, bedrooms, and more, and while they provide welcome pattern and color they also help to protect floors which means they end up trapping the dirt instead. Knowing how to clean a rug at home is therefore essential for keeping them in tip-top condition.
Speaking generally knowing how to clean a rug is similar in nature to how to clean a carpet, whether carrying out general light cleaning or trying to remove common carpet stains it is all about using the correct method to avoid damaging the fibers.
Making stains worse on a carpet could mean having to replace the carpet sooner than you should need to as a result of discoloration – the same principles apply to cleaning rugs at home so the job needs to be done with care.
Nowadays many rugs can be machine washed, but for those that can't be, we asked a rug specialist for the best methods for cleaning a rug at home by hand.
How to clean a rug by hand: 4 simple steps
Cleaning a rug at home is easier than you think, similar to cleaning an outdoor rug the most important consideration is to use the correct cleaning products.
You also need to find a suitable environment to get the job done. If possible take the rug outside onto a clean patio or put down a protective layer on the underside of the rug to protect it from further dirt – using old towels is ideal for this job.
The following steps are general for cleaning all rug types, just be sure to read the care label and determine if there are restricted washing instructions for your rug. We would recommend always doing a patch test of your cleaning materials before using them more liberally.
1. Vacuum to remove dust and debris
Pre-cleaning the surface of a rug is the first and most important step to take when cleaning a rug at home – because otherwise, you are making the task harder for yourself. If there are larger dirt particles, whether mud from shoes in the hallway or food crumbs in the dining room, you run the risk of emulsifying the dirt and spreading it when you apply a cleaning solution. Removing the problem is the first solution.
Take your rug outside to shake the debris free or you can use a vacuum with the rug still in place for ease.
"When vacuuming, opt for an attachment with rotating bristles that will help loosen surface dirt, and a strong suction," advises Clare Walsh a brand expert at Kukoon Rugs. "This will help penetrate through the pile to remove dirt particles with ease."
"While synthetic, jute and sisal rugs are hardwearing and can be vacuumed with little worry, fabrics such as viscose, silk, and wool require more delicate care. Avoid using a beater brush on any loop pile rugs, as this may cause them to fuzz."
If your rug doesn't have any visible dirt after this step it might be all you need for a simple refresh rather than needing to wash the rug at all.
Top tip: use bicarbonate of soda as a natural deodorizer, it's great for neutralizing unpleasant odors in your rugs and carpet. "Just sprinkle the baking soda onto the offending area and leave for a few hours – overnight is often the most convenient," explains Lucy Rhead a vacuum expert at Gtech. "Then vacuum up the remaining residue in the morning."
2. Treat stains
If your rug has a stain or a patch of visible dirt you will need to treat the problem directly and quickly, especially if cleaning makeup stains or removing blood stains.
"For liquid spills, it's important to act quickly," says Claire. "Remove any loose or dry particles by hand or using a rounded spoon first that won't damage the fibres."
"Next, simply blot the stain using a clean microfibre cloth or paper towel. Use the heel of your hand to press onto the stain and repeat using dry cloths until the surface liquid is absorbed. Avoid scrubbing as this can damage the rug fibres and may spread the stain and push it into the rug's surface."
If the stain is still there it's time to treat it using either a mild mix of clear dish soap, or mild carpet cleaner or shampoo. "Gently wipe from the outside edge of the stain towards the centre, avoiding spreading the stain and making it bigger," says Claire. "Avoid using creamy handwashes or laundry detergents, as these tend to be too alkaline and can leave a sticky residue."
You can rinse the cloth in between wipes to avoid the solution from creating too much of a lather – just be sure to wring out the excess water to avoid soaking the rug.
3. Rinse away any residue
Finish cleaning by ensuring all traces of your chosen cleaning solution are removed. "To rinse, simply mist the area with clean warm water and blot away the excess with a clean cloth," says Claire. "Repeat this step unto the stain has gone and the cleaning solution you used has been completely removed."
4. Dry to finish
Leave your rug to air dry for best results to ensure it is dried properly. if you have a backyard hang it out on a line to dry quicker. If you are without an outside space you may well be the master of drying clothes indoors, use your best method to elevate the rug and expose both the front and back to give it the best advantage point to dry quicker.
Do not put a rug back directly on the floor until it is completely dry, for safety but also to avoid any mold or dampness undoing all your hard work.
How to wash a rug in the washing machine
Even when cleaning a rug at home using the washing machine you will still have to carry out the first step by hand. Vacuuming or shaking the rug is the first step for removing surface debris, avoiding any loose particles from clogging up your clean washing machine drum.
The other step to carry out by hand is to blot away any spills from the rug's surface to help stop dirt particles from penetrating through the pile and becoming embedded within the fabric.
"Washable rugs have become increasingly popular in recent years due to their practicality and durability," says Claire. "When your washable rug needs a deep clean, simply shake off as much surface dirt as possible, fold it up with the pile facing outwards, and place it in the washing machine on a 30-degree delicate cycle, using a non-bleach detergent."
Once washed, hang the rug outside to dry naturally. Ensure the rug is fully dried out before putting it back in place to complete your trendy living room decor or protect your clean tile floors in the hallway.
Can washable rugs be tumble-dried?
all washable rugs are designed for the washing machine but not all will be suitable for the tumble dryer, so always check the care label. If in doubt avoid tumble drying altogether, because it's better to be safe than sorry. "The composition of your rug will determine whether it's suitable for tumble drying," explains Claire.
"Most washable rugs on the market feature a non-slip backing that can shrink and become damaged in the dryer. So, to stay safe, I recommend air-drying your machine-washed rug outdoors. It will save you money, keep the rug looking its best, and boost its freshly washed scent."
How do you professionally clean a rug yourself?
To get a professional finish at home the key is in using the right cleaning solutions. "To get a professional clean at home, opt for a dry cleaning fluid," advises Clare Walsh, a brand expert at Kukoon Rugs. "Look for cleaning fluids that are non-flammable and don't contain bleach that could discolor the rug. Using a clean and dry cloth, gently wipe the stain from the outside edge inwards without scrubbing."
"Do not pour these cleaning solutions directly onto the rug surface, as they can damage the rug backing," warns Claire. "You can also purchase ready-made stain removal agents that work for most stains but look for one without bleach or brightening agents. Opt for a stain remover with a low pH that's less likely to damage the rug's fibers or cause it to discoloR."
Sign up to our free daily email for the latest royal and entertainment news, interesting opinion, expert advice on styling and beauty trends, and no-nonsense guides to the health and wellness questions you want answered.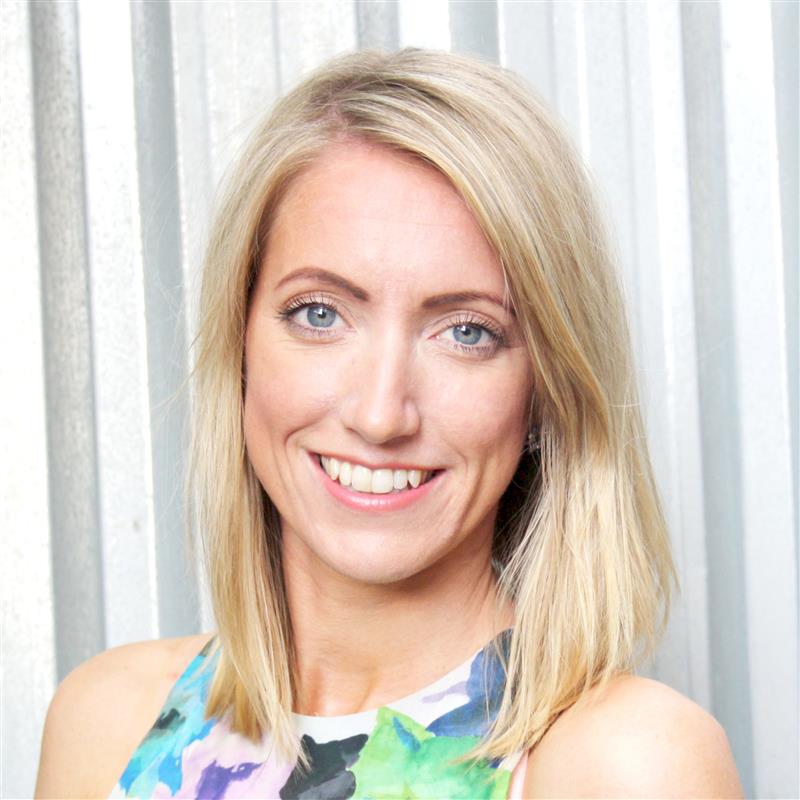 Tamara is a highly experienced homes and interiors journalist, with a career spanning 20 years. Now the Lifestyle Editor of womanandhome.com, she has spent the last 17 years working with the style teams at Country Homes & Interiors and Ideal Home, and it's with these award-winning interiors teams that she gained a wealth of knowledge and honed her skills and passion for shopping, styling and writing about every aspect of lifestyle and interiors.
With a keen eye for the latest interior trends, there's not a lot she doesn't know about home decor – whether it's what colour we should be painting our living rooms next season, or if the latest 'must-have' buys are actually worth investing in.
A true homes and interiors expert, Tamara has served as an ambassador for leading interior brands on multiple occasions, including appearing on Matalan's The Show and presenting at top interior trends events such as the Autumn Fair and Spring Fair.