The 3-Minute Daily Workout That Will Help You Slim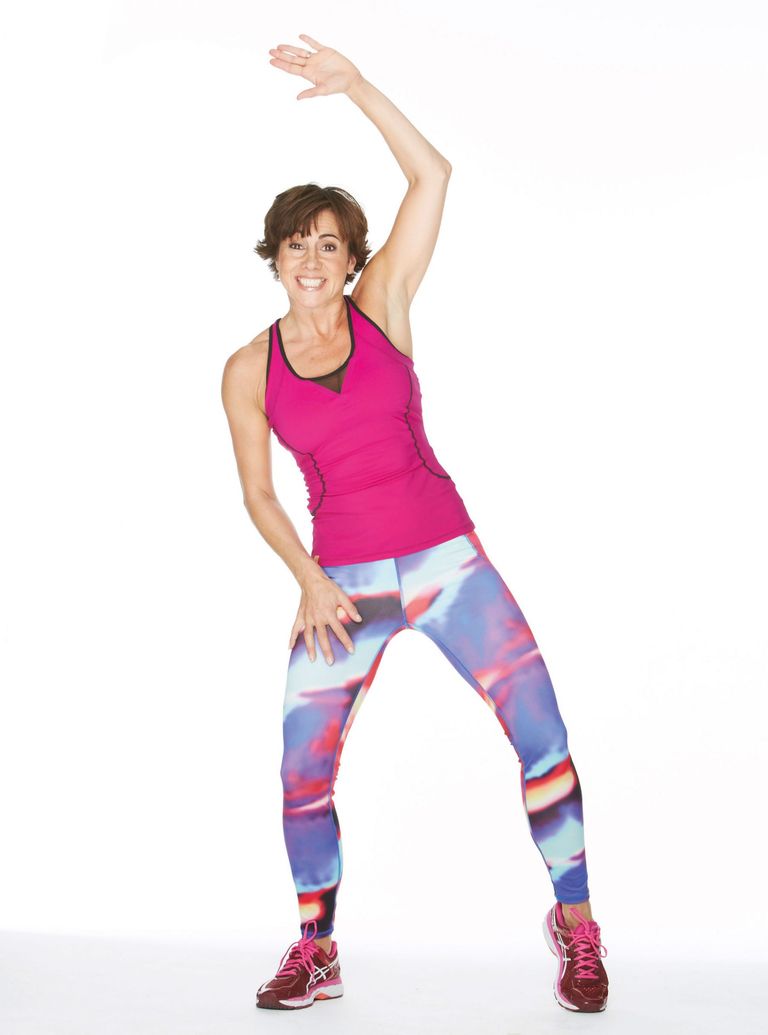 It's long been thought that the only way to shed the pounds is to exercise often, and for a long time. Hour long swims, half hour runs on the weekend, and intense weekly gym sessions are usually considered the best ways to lose fight the flab and tone up.
However, it might be that losing weight could now be as easy as a quick, 60-second workout during the advert break of your favourite TV programme. Researchers from McMasters University in Canada found that the best way to work out could be done in just 60 seconds, whatever type of exercise you choose.
Fitness experts advise that to make the most of this, you should take advantage of all the ad breaks during your favourite programme - not just one. If you repeat a quick workout in each of the four ad breaks that usually occur in a TV show, you could be well on your way to a slimmer you.
And we know just the person to help with this...dance expert Maxine Jones.
She is credited as the woman who helped Lorraine Kelly drop two dress sizes, all with some simple - and fun - dance workout tips. And now, she's sharing her expertise with us, in these easy to follow step-by-step videos.
Whether you want to banish bingo wings for good, or slim your hips with some simple steps, Maxine makes toning up seem simple. Each of her tutorial videos is under 5 minutes, so you can fit it in no matter how busy your schedule.
Her top dance workout tips? "I always say to suck your tummy in at all times and clench your fists. That helps to control the movements and engages your muscles. I mix up the routine so that sometimes we're focusing on different areas - squats and lunges for legs and bums - but you're using all your body all the time."
And Maxine is clear that the benefits are greater than just a trimmer shape, saying: "My fitness levels are amazing now - when I started my heart rate was 160-170; now it's 150 max and my resting heart rate is only 48. At first I was burning 600-800 cals a session; now it's more like 370.
"Dancing really makes everyone happy - it's a great stress reliever and mood improver. It blows away the cobwebs. You've got to concentrate, so you can't be worrying about anything else. There's a feeling of us all girls together, a sisterhood. I tell them "I love myself", but laughing. I want women to feel confident and happy with themselves whatever their size or shape. We're all used to seeing airbrushed images of ourselves - people say to me, "You look different off the telly." Well of of course I do; I haven't just come out of hair and make-up! But I'm 47 this year and I love it when people say to me "You don't look it"
Video