New advanced breast cancer drug could increase survival time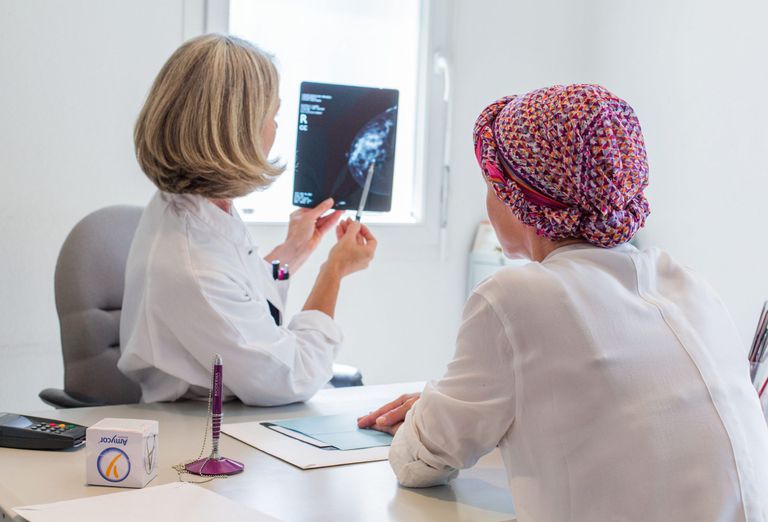 A recent clinical trial from scientists at the Institute of Cancer Research, and the Royal Marsden NHS Foundation Trust, has found that a combination of treatments could extend the survival of some breast cancer sufferers, the BBC reports.
The trial, which took place on 521 women with advanced, oestrogen-receptor positive breast cancer, tested the use of a new drug, palbociclib, with hormone therapy.
Developing palbociclib is said to be one of the biggest advances in advanced breast cancer treatment in years. It is currently only authorised for women who were diagnosed with the disease after it had begun to spread.
And it found that women who recieved that combination of treatments generally lived up to 10 months longer than those who didn't. Women who had previously fared well with hormone therapy received the treatment, and their survial was found to be extended to an average of 39.7 months. Women who instead recieved a dummy pill and fulvestrant in comparison had an average of 29.7 months of survival time.
Using the palbociclib with hormone therapy also increased the time before women would need to start having chemotherapy, which is widely known as an aggressive way to treat the disease, and something that comes with many painful side-effects.
However, researchers have been keen to point out that the treatment is only in its very early stages and is not a cure as such. They also stated that it is key to remember that it won't work for everyone.
But, they have claimed that the results so far are "very encouraging."
MORE: Breast cancer test will mean less women have to face chemotherapy
Professor Nicholas Turner, who lead the study, told the BBC, ""The development of palbociclib is one of the biggest advances in treatment for women with advanced breast cancer in the last two decades.
"This drug can offer women more precious time with their loved ones, and because it is a targeted treatment it is much kinder than chemotherapy, and enables many women to carry on with their lives normally.
Oestrogen-receptor positive breast cancers are the most common form of the disease, with 70% of all breast cancers being oestrogen-receptor positive.
Cancer Research UK's chief clinician Professor Charles Swanton, also said that while the results of the trial are encouraging, the treatment still need some work.
He said, "Although the treatment gave some people with breast cancer precious extra months, it's not a cure, and won't work for everyone.
"So we need to understand more about breast cancer's weak spots and exploit them to develop even more effective treatments in the future."