Want to double your annual leave next year? Here's how you can pull it off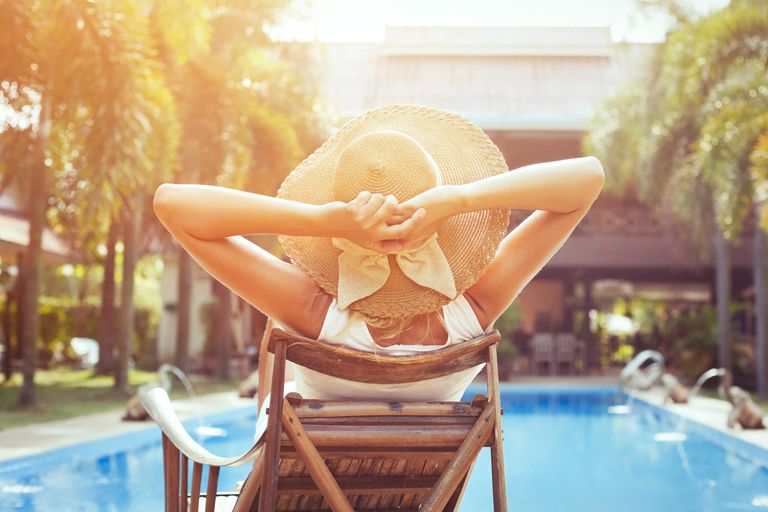 Now that winter is upon us, you might be starting to think about where and when your next break will be - and how to maximise your time off.
And turns out that in 2020, there's a way to enjoy more days of annual leave and it doesn't involving calling in sick.
In the UK, we're entitled to an average of 28 days off work per year, which excludes weekends and bank holidays. But if you're looking for more time to relax and recharge, there are particular dates you should book off.
According to the Evening Standard, next year's Easter weekend is a great time to extend your holiday in 2021. In fact, you can enjoy an 11-day holiday if you book off 9th April - 19th April.
Or you could enjoy a 9-day holiday if you book off the Tuesday, Wednesday, Thursday and Friday after any Bank Holiday Monday.
MORE: This is the 'happy place' most people go to to escape stress
MORE:Solo holidays: how to enjoy them & what to book
There's a similar opportunity for a longer holiday in May as well, if you fancy a springtime break. If you book off 8th - 25th May you'll bag yourself an 18-day holiday whilst only using 10 days of annual leave. Just think of the holiday you could have with all that time.
Christmas is, of course, a big opportunity for time off, as many of us travel to see family or simply want some quiet time at home to enjoy the festivities with loved ones. If you book time off strategically here, you'll enjoy two weeks and three weekends off work. Sounds ideal!
To make this work, you need to book seven days of your annual leave. Christmas falls on Friday next year with Boxing Day on the Saturday. However, it's going to be officially observed on the following Monday.
So, if you want a lovely long Christmas break, make sure you book off 23rd December to 5th January. This will give you plenty of time with family and friends, especially if you need to make travel plans around this period. We can definitely get behind that!
If you fancy being really organised, why not start planning your 2020 holidays now and make the most of this genius way to secure more days off?