Britons are too busy to even take a tea break, according to a study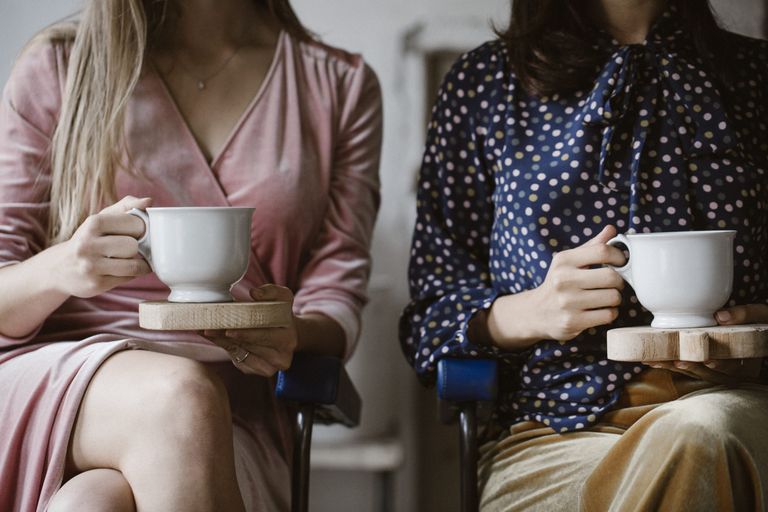 A study has shown that Britons struggle to find time for a cup of tea due to rising stress levels.
2,000 adults were polled and research showed that a fast pace of live combined with work stress and a phone that never stops means people find it difficult to actually 'switch off'.
Other stressful factors included parental responsibilities, longer and more crowded commutes, and financial pressures due to a higher cost of living. Two thirds of those polled agreed that this sort of lifestyle is taking its toll on general health and emotional wellbeing.
The research, conducted by tea company Twinings, found that those who do find time to relax only do so for an average of 54 minutes a day. Four in ten people admitted that it had a negative impact on their home life.
MORE:Our round-up of the best CBD oils on offer – to help with stress and anxiety
More than half of those surveyed also confessed they have no time to take tea break, something us Brits absolutely love to do. Due to busy schedules, a tea break seems too difficult to fit in.
Unfortunately it's a difficult routine to break, as six out of 10 said they felt 'apprehensive' about straying from their everyday routine. But simple changes can help improve your overall wellbeing.
MORE:The best meditation and mindfulness apps to help you reach your zen in 2019
These include taking longer tea breaks at work, not looking at your mobile during the evening, and reading a book before bed to help you switch off.
You could even introduce a 'no talking about work' rule at home, if you find that's all you talk about in the evenings.
You can also put your smartphone to good use too, as there are a number of mindfulness apps on the market. Most of these are free, and give you lots of advice to help you switch off and wind down.
Do you have any stress-busting techniques? Head to our Facebook page and let us know.