The precise time that M&S, Sainsbury's, and other supermarkets reduce their food has been revealed
Everyone loves a yellow-sticker reduction, here is how you can time your shop so you can bag the goodies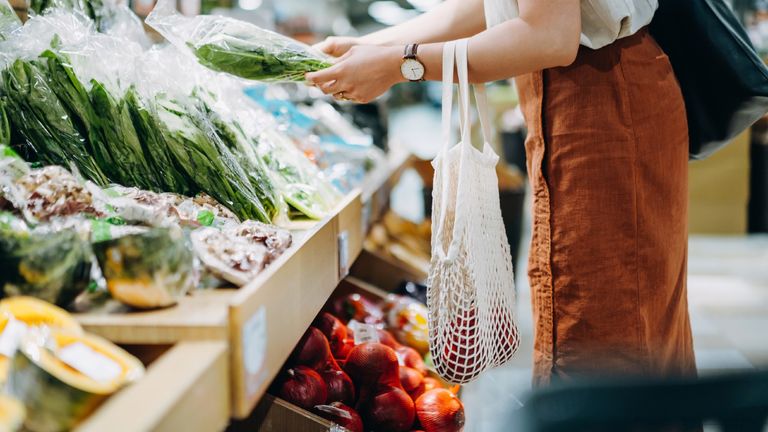 (Image credit: Getty Images)
Here is how you can time your food shop so that you can get all the best deals from your favourite supermarkets, and some tips so that you snag all the best deals!
Jordon Cox, a money-saving expert from student site beansfortea, has told Manchester Evening News exactly when you can snag the best deals at certain supermarkets.
The money-saving genius said, "Finding yellow stickers in the supermarket is one really useful way to save the pennies and can save you a lot of money. I've managed to save money over the years just by being a bit more savvy with my food shop"
More from Woman & Home:
• The best leggings for exercising and lounging
• The best running shoes for all types of workouts
• The best fitness trackers to monitor your activity
Jordan went on to say that it is even possible to save thousands of pounds, "Some people have saved hundreds even thousands of pounds a year just by picking up yellow stickered items at the end of the day but they can be hard to find so here are some of my top tips to save money with yellow stickers."
He explained that when looking for discounts, we should prioritise buying high-quality, expensive items that are most likely to expire. He said, "Ready meals, fresh meat and fish are all up for grabs, as they are the most likely things to expire quickly! Check around all the chilled aisles in your supermarket – and you should find a section of reduced items like this."
He also advised shoppers to visit the bakery section and attempt to find items that can be frozen. "Do make sure you head over to the bakery section. Fresh bread, cookies, cake are all on offer if they're soon to expire – so it's a good way to get a sweet treat for a discount. Quite often you can get whole loaves of bread for dirt cheap that can be frozen."
So what time should you head to the supermarket?
Asda – 7-8 pm
Coop – 50% during the day, and 75% after 8 pm
M&S Food – 1 hour before closing, this will depend on the particular timings that are used in different stores.
Morrisons – 7-8 pm (varies per store)
Sainsbury's – 8 pm (varies per store)
Tesco – 7-8 pm
Aldi - around 7.30 pm