Aldi is selling a chic pull-out bed that fans have gone wild for - and it's a bargain at just 229.99!
Aldi is selling a bargain bed in a box that is both a bed and a bench and fans are in love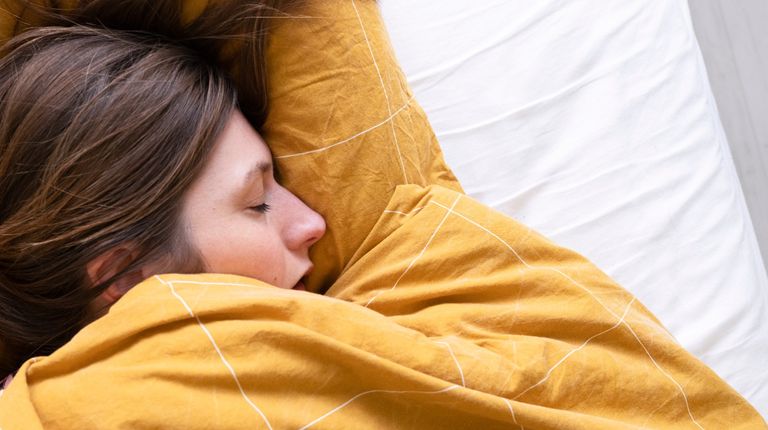 (Image credit: Roos Koole/Getty Images)
Aldi is now selling a collapsable bed that can be neatly folded into a box that can be used as a bench - and fans have gone wild for its low price.
Aldi Specialbuys have often pulled out some fantastic items. Recently the brand has had huge success with their adorable pet beds,  incredible pizza ovens and 'hotel quality bedding. Fans have often gone wild for their Special buys and we predict that this box in a bed is the next sell-out item. Aldi is currently selling the Kirkton House Bed In A Box for just £229.99 and fans are loving it!
The Bed in a Box is described by Aldi as at item that doesn't "compromise on style or space." The website states, "This stunning fold-out bed is perfect for when you need an extra bed for guests, and folds away into a stylish seating solution! Top with fluffy pillows for that modern look."
More from Woman & Home:  
• The best leggings for exercising and lounging
• The best running shoes for all types of workouts
• The best fitness trackers to monitor your activity
The reviews for the product are extremely favourable and fans have been impressed with both the quality and the price of the bed. Every single review has rated the item as high as possible with five out of five stars awarded.
One reviewer said, "This bed in a box is fantastic and is excellent value at a fraction of the cost of other leading brands! The button top is so attractive and the mechanism to fold out the bed is super easy to operate. The bed is a comfortable size for 2 people, similar to a Queen or small double."
Another said, "Brought for a single room which it fit superbly. I love that it is compact and allows for space when not in use. It's sturdy and provides a very comfortable sleep."
The bed is only available online and Aldi Special Buys have a tendency to sell out quickly. So if you want to ensure that your guests have somewhere to sleep once lockdown finishes, you'd best get shopping!