Why you should never store sparkling wine in the fridge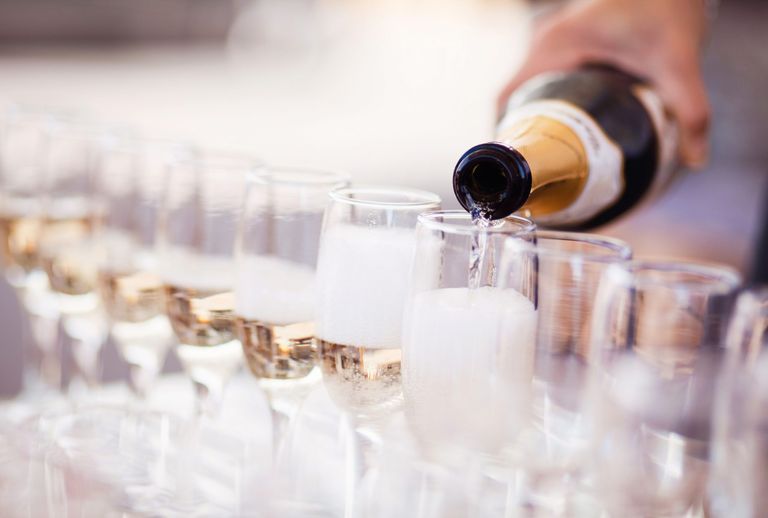 We all love a refreshing glass of fizz, but turns out you shouldn't be keeping it in the fridge after all.
As soon as you buy a bottle of fizz, you might be tempted to put in the fridge so that it's ready to be popped open when a special occasion arises - or just a regular Friday night.
But turns out that you actually should be keeping it somewhere else, according to a wine expert.
READ MORE: The surprising place you should store your suitcase when you're at a hotel
Speaking to the Huffington Post, winemaker Marie-Christine Osselin explained that leaving champagne or sparkling wine in the fridge for too long could actually alter the taste of it.
"If you're planning to enjoy your bottle of Champagne (or sparkling wine) within 3 to 4 days of the purchase, it is fine to store the bottle in the refrigerator", she said.
READ MORE: Doing THIS free activity could lift your mood for up to four hours
However, if you keep it in the fridge for too long, the result won't be what you hoped for.
"If it sits in the fridge for weeks, the cork can dry out due to no humidity," she added. "As corks dry out, the seal between the bottle and the cork loosen up and the Champagne will oxidize faster, changing its aromas."
To make sure you enjoy your sparkling wine at its best - be it Champagne, prosecco or cava - your best bet is to keep it in a cool place, away from light, where it can be at a consistent temperature.
When you're ready to drink it, you can move it to the fridge so that it's chilled enough to be served - but never before you know you won't be leaving it in there for too long!