Aunt Jemima finally has a new name after racism backlash
The brand Aunt Jemima has changed its name to Pearl Milling Company following accusations of racial stereotyping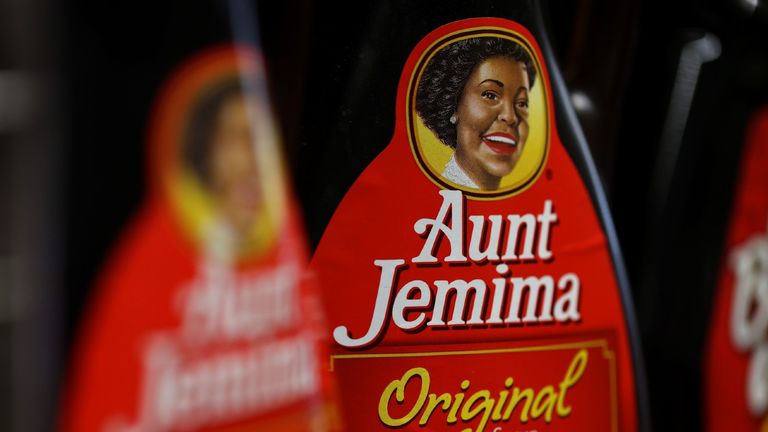 (Image credit: Justin Sullivan / Getty Images)
Aunt Jemima has changed their name after they received backlash when their brand name was labeled as racist. The brand has now been renamed Pearl Milling Company
Aunt Jemima has decided to change their name after they were accused of racial stereotyping. The brand will now be known as the Pearl Milling Company and continue to sell its products under that new name. 
The brand will continue to be known as Aunt Jemima until June 2021, when the name will be officially retired. The company has stated that the new name will signal the start of a "new day" for the brand, but their "delicious recipes and great taste will remain the same."
Read more from woman&home:  
• Best gin presents: From bottles and glassware to candles and books these are the best gin presents you can buy
• Best blenders to help you mix up your favorite combinations
• Best induction pans - thoroughly tested, durable induction pans and sets for enthusiastic cooks
The brand first came under fire in 2020 after the Black Lives Matter movement came to prominence.  Kristin Kroepfl, the vice president and chief marketing officer of Quaker Foods North America, told NBC News, "We recognize Aunt Jemima's origins are based on a racial stereotype." 
She continued to say, "while work has been done over the years to update the brand in a manner intended to be appropriate and respectful, we realize those changes are not enough." The company has since released an updated statement to highlight what these new changes will entail.
PepsiCo announced that they would be changing their name to be more culturally sensitive. PepsiCo said in a statement, "Throughout the effort that led to the new Pearl Milling Company name, Quaker worked with consumers, employees, external cultural and subject-matter experts, and diverse agency partners to gather broad perspectives and ensure the new brand was developed with inclusivity in mind."
Despite these efforts, the change of name has divided opinion. While some fans are congratulating the brand for being progressive, some are saying it is not enough. Others are simply confused about why this change is necessary.
Civil rights activist Ja'Mal Green took to Twitter to state that this change was long overdue. He said, "130 years ago two white men created "Aunt Jemima" syrup. Took a black slave archetype & made her the face of their syrup for profit. Today that ends. Aunt Jemima is finally being replaced. Those white men made billions appropriating blackness & hopefully rotting in hell. #NewDay."
One Twitter user said, "It was literally named based on the "mammy" stereotype. A Black woman did not come up with this recipe. The name & the fake Black woman were strategic. This change is a good thing, not something to be upset about."
Another Twitter user sarcastically exclaimed, "Aunt Jemima Maple Syrup's new logo & name! RACISM JUST ENDED." Other fans of the product found some levity in the situation and made jokes that they would now struggle to find the item in stores. 
Me at the grocery store looking for Aunt Jemima syrup tonight pic.twitter.com/D9nuasXR82February 10, 2021
See more
In addition to this rebranding, the company announced that they will also be donating a significant amount of money to support Black women and girls. This donation is in addition to their existing diversity commitments within the brand. 
The brand announced, " Pearl Milling Company will also announce the details of a $1 million commitment to empower and uplift Black girls and women, inviting the community to visit its website and nominate non-profit organizations for an opportunity to receive grants to further that mission. This is in addition to PepsiCo's more than $400 million, five-year investment to uplift Black business and communities, and increase Black representation at PepsiCo."