Which John Lewis stores are permanently closing following the lockdown - and which are reopening?
The hight street brand is sadly closing eight stores.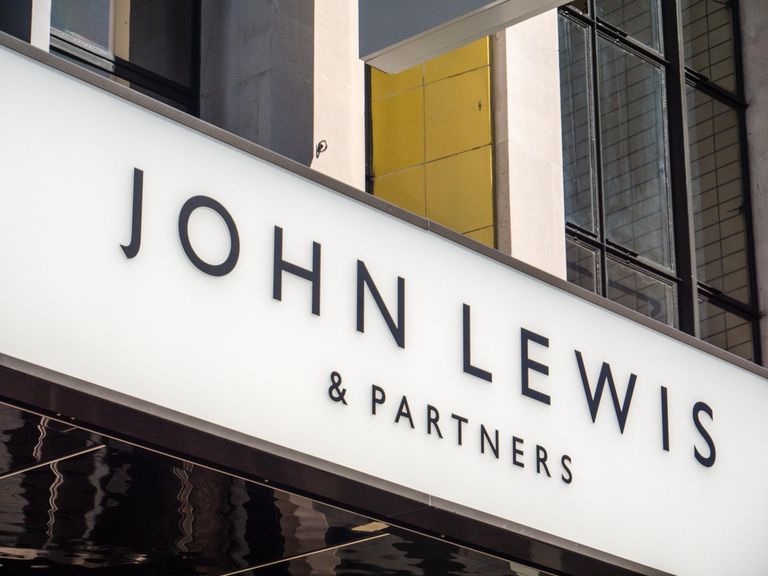 (Image credit: Alamy Stock Photo)
All non-essential shops were given the green light to open in June, amid further easing of the lockdown measures. But one high-street store will be permanently closing some stores following the pandemic – so which John Lewis stores will never reopen again? And which are reopening?
John Lewis has announced the sad news today that some of their stores will stay closed permanently following the coronavirus lockdown. They join other high-street staples such as Burger King and Boots in announcing that some stores would be facing closure, after months of disrupted supply chains and decreased footfall.
As of today, the company have announced that they will close eight of their department stores permanently across the country.
So which John Lewis stores permanently closing? And which are opening? And what can we expect when they do?
John Lewis closures list: which John Lewis shops are closing?
The following eight department stores will not reopen following the Covid-19 lockdown:
Croydon
Swindon
Newbury
Watford, intu Shopping Centre
Heathrow Terminal Two
Tamworth
London St Pancras Train Station
Birmingham, Bullring Shopping Centre
Sharon White, chairman of the John Lewis partnership commented on the closures, saying,"Closing a shop is always incredibly difficult and today's announcement will come as very sad news to customers and Partners,
"However, we believe closures are necessary to help us secure the sustainability of the Partnership - and continue to meet the needs of our customers however and wherever they want to shop."
Commenting on staff jobs, she also said, "Redundancies are always an absolute last resort and we will do everything we can to keep as many Partners as possible within our business."
Which John Lewis stores are opening soon?
However, some John Lewis stores will of course soon be reopening after the lockdown closures.
The brand has released a list of 22 stores that have opened already, with a further nine due to open this month (July).
Over lockdown the company has continued to trade online and orders from John Lewis understandably shot up, with some delivery options removed to ensure that staff could safely work.
In a statement on their website, the company said, 'We are reopening our shops carefully and in phases to ensure that our safety measures are absolutely right. Our priority is the safety of you and our Partners, so each shop will have rigorous safety and social distancing measures in place."
READ MORE:When will hairdressers open again in the UK? And what social distancing measures are in place?
They revealed that some stores had already opened on June 15, with other ones soon following their lead in the middle of July.John Lewis is the latest in a long list of other stores, such as Next to open their doors to customers again in store after the lockdown.
With all stores having been closed since March 23, John Lewis has released a list of stores that will open later this month, on July 13. These include those in major shopping hubs like Stratford City and Trafford.
The John Lewis stores opening soon include:
Basingstoke
Cardiff
Chelmsford
Chester
Edinburgh
Exeter
Glasgow
Stratford City
Trafford
These are stores where John Lewis is still working to get social distancing and safety measures in place to help with the flow of customers coming through the store.
When is John Lewis in Reading reopening?
Shoppers in Berkshire are keen to know when the Reading John Lewis store will reopen, however they are facing the possibility of waiting a little longer. The Reading store appeared on a list, along with 16 other stores, that won't be reopening on July 13 or 16 and therefore, it's not known when the shop will reopen again.
On their website, the company says they are reopening their shops 'carefully and in phases' to make sure they 'remain a safe place for you to visit'.
When is John Lewis in Oxford Street reopening?
The final store in London, Oxford Street, will then open on July 16.
This will likely be because Oxford Street is one of Europe's busiest shopping streets, seeing almost half a million visitors to the over 300 shops every day before lockdown.
Which John Lewis stores are open now?
Before these stores were due to open however, 22 John Lewis stores successfully opened some of their shops on June 15. These included those such as Peter Jones, and shops in the north of England around Liverpool, Newcastle and Leeds.
Other John Lewis stores that have already opened include:
Bluewater
Cambridge
Cheadle
Cheltenham
Cribbs Causeway
High Wycombe
Horsham
Ipswich
Kingston
Leeds
Liverpool
Milton Keynes
Newcastle
Norwich
Nottingham
Peter Jones
Poole
Solihull
Southampton
Tunbridge Wells
Welwyn
York
These stores are already operating strict social distancing measures, with changing rooms and cafes closed for the time being.
Are John Lewis car parks open?
While most John Lewis stores are on high streets with on-street parking and external car parks available, a car park owned by John Lewis will be open for customers to use when they are shopping in store.
John Lewis are also offering Car Park Collect for some orders, to make social distancing easier. This means that you can now collect John Lewis orders at some John Lewis stores while waiting in the car park. All you need to do is park in the Car Park Collect bay and a member of staff will bring out your order to the car.
To find out whether your local branch is offering this service, pay attention to your list of collection points on the Checkout page.
What will social distancing be like in John Lewis?
Those of us who have ventured into the high street already are likely to know what to expect from social distancing in stores – and John Lewis is set to be no different.
They have promised to "introduce comprehensive safety and social distancing measure to keep you and our Partners safe".
These social distancing measures are set to include:
Customer Service Hosts: Staff who will manage the number of customers in the store, and manage queues at entrance and exits. They will also be the people you can go to with any questions about the changes made.
Cleaning in store: Hygiene measures will be increased, with hand sanitizer at the shop entrances.
A reduced number of entrances: To help limit the amount of customers in the shop at one time.
Signs indicating a 2-metre distance.
Screens at checkouts and other areas of the shops where customers interact with staff.
Contactless payment encouraged: A new minimum of £45 has been set so you don't have to use the pin pad.
Beauty appointments and personal styling will not be offered in store.
Returned stock will be separated from other stock for at least 72 hours.
While these changes might seem a lot at first, John Lewis believe it's the safest way to conduct business and make sure that it's safe for both staff and customers to enjoy their experience in store.