Lorraine's Festive Outfit Ticks All Of Our Party Wear Boxes - And It's Just £89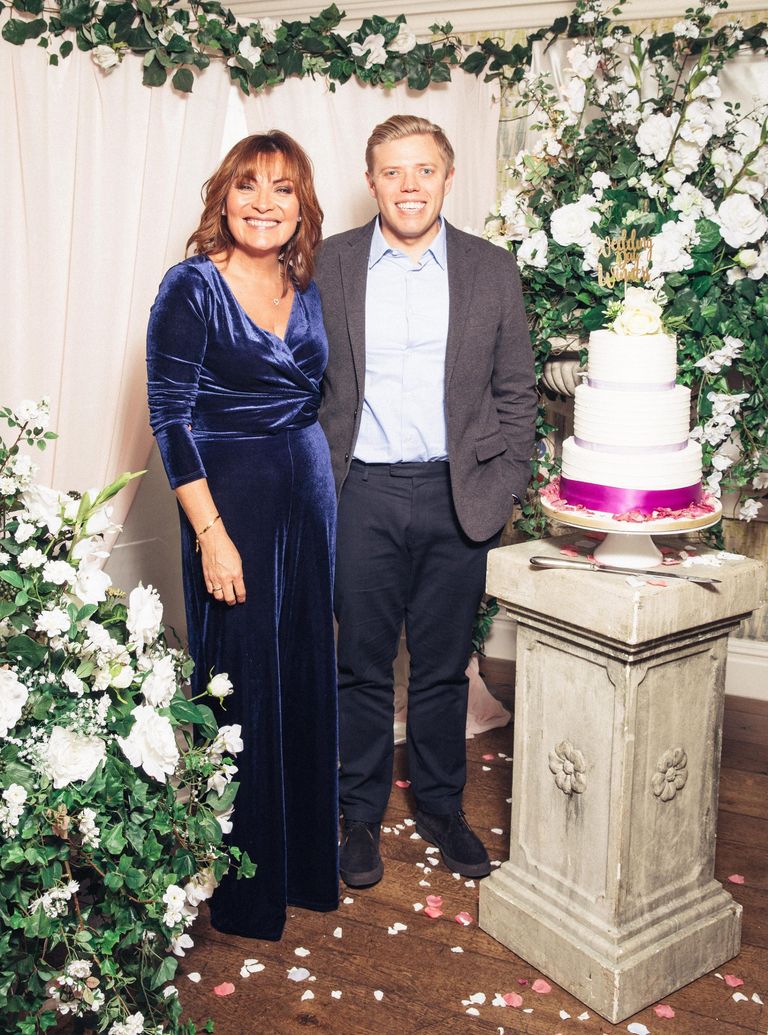 (Image credit: Shutterstock/Rex)
By Amy Hunt
With the festive season now in full swing, most of us are likely desparately scrabbling to find that last-minute party outfit perfect for all our Christmas get-togethers.
And at this time of year, it's pretty tricky to find something that will keep us looking stylish and feeling warm.
But fear no more, as it seems we've stumbled upon the perfect party outfit, following inspiration from none other than Lorraine Kelly.
The TV presenter always impresses with her outfits, be it a flattering knee-length dress or a stunning blouse from a high-street fashion store.
But this time, Lorraine has pulled out all the stops, with a gorgeous velvet jumpsuit, that'll keep you looking as fashionable as you are snug and cosy.
She wore the lovely look in some promotional shots for her brand new TV show, Wedding Day Winners. The programme is a new ITV show that Lorraine hosts alongside comedian Rob Beckett, and will see engaged couples go head to head to win prizes for their big day.
Velvet is one of this season's biggest trends, so Lorraine's outfit is completely for the festive period.
The effortlessly stylish jumpsuit is available for under £90. It's on sale from retailer Finery - a brand also favoured by many of the Loose Women - and sells for £89.
Although it's a little on the pricey side, the full-length jumpsuit with flattering v-neck will likely prove to be a wardrobe staple, meaning it's a brilliant investment piece. Be it summer or winter, the outfit can be dressed up or down depending on where you're going, to make it work for any situation.
Pair it with some subtle black heels and silver jewellery for a big night out, or some comfy black flats for a more chilled out day. Whichever way you wear it, it's bound to look good!
Buy Finery Hatfield Twist Front Velvet Jumpsuit, £89
In fact, jumpsuits are always a great option if you're looking for an outfit to cover up any lumps and bumps you may not want on show. They skim straight over your body, for a smooth, polished look.
The jumpsuit is currently available in the navy colour in all sizes. But be quick if you want to grab one for yourself, as we imagine that this one won't be around for long!
Will you be snapping up the outfit for your festive wardrobe?