6 reputable places to order prescription glasses online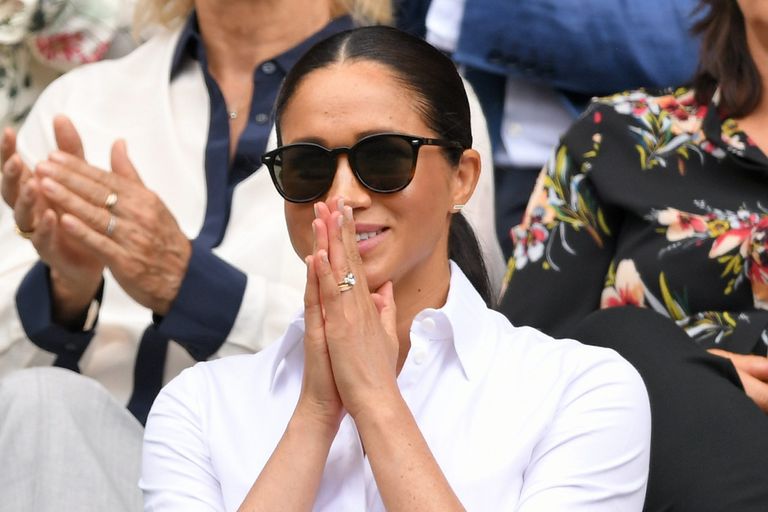 (Image credit: Getty Images)
Are you in the market for a new pair of specs? Or, as the weather heats up, how about some prescription sunglasses?
Ordering online prescription glasses has never been easier and even in this time of lockdown, it is still possible as long as you have an up-to-date prescription (prescriptions last between 1-2 years).
What you need to know before ordering glasses online
Why buy glasses online?
The main reason is price. If you buy specs on the high street, you're covering expensive overheads and salaries needed to run the shops. Opt to purchase your glasses online and you can substantially cut the price, as you won't be financing costly sight equipment.
Many of these companies such as Alexis Amore produce their own original designs and lenses keeping middle man costs down, or companies such as designer glasses buy in bulk directly from manufacturers, allowing them to get special discounts and deals such as 2 for 1.
Is there a minimum/maximum prescription?
Most online companies will typically cover single vision lenses between SPH -5.00 and +5.00 without needing any additional measurements. This is because, among other things, additional measurements are needed when dispensing complex prescriptions, varifocals, etc.
Most prescriptions will not include the PD (Pupillary Distance) so it is essential you use the websites online tools to help you take these measurements. Or get in touch with the website for a phone, or even better a face time consultation.
Can I get online Varifocals?
In short, no. Customers with a varifocal prescription are advised to visit stores when purchasing spectacles so that additional measurements can be taken to avoid any of those seasick sensations. Alexis from Alexis Amor also recommends that customers with a prism or high astigmatism should be wary of purchasing online as the margin for error becomes so tight.
Can I get a copy of my prescription?
Yes. Opticians are required by law to give you a copy of your prescription regardless of whether you make a purchase, so if you get a free eye test, you can get a free prescription too.
If you do need a new prescription, before spending £20-£30 on an eye test, Martin Lewis at Money saving exert advises to look for a free one – (see his Free Eye Tests here).
If you work using computers, you may also be able to get your employer to pay for your eye test, though they're only required to pay for your glasses if you need them just for your job.
Can I try them on before buying?
Many online companies such as Cubitts, ace & tate, Iolla and glassesdirect.co.uk offer an at home try on service that allows you to test drive 4-5 pairs for five days, free of charge.
However, these services are temporarily paused due to the Covid-19 outbreak, but in its place, customers are encouraged to use the virtual 'try on' tools.
These use your webcam or phone camera to let you try on our full range of spectacles and sunglasses from the safety of your own home.
Virtual services are currently available here... ace & tate, Iolla, Cubitts,glassesdirect.co.uk Or you can buy the frames you like, try and return within the given time frame for a full refund.
Help with choosing styles
If you already own a pair of glasses with a fit you like, you'll find a set of numbers inside the arm. The first number refers to the lens width, the second number refers to the bridge width and the third number refers to the side length. You can then use these measurements to compare and select styles you're looking at online.
If you have a high prescription and are short-sighted (-5.00 and up), your lenses will be thickest at the edges and thinnest in the middle. Its recommend that you choose a frame which has a small lens size and a narrow lens shape.
If you have a high prescription and are long-sighted (+5.00 and up), your lenses will be thickest in the middle and thinner at the edges. To get the best possible finish for your lenses its recommend that you choose a frame which has a small lens size and a round or square lens shape
Check out our gallery of favourite styles...
Cubitts Matilda
from £125, Cubitts.com
Cubitts Drummond
from £125, Cubitts.com
Iolla Muir - Plum Fade
From £65, Iolla.com
VIEW NOW: Iolla Muir - Plum Fade
Iolla Paterson
from £65, Iolla.com
Alexis Amor Optical JOJO - Rose Havana Quartz
from £245, Alexis Amor
VIEW NOW: Alexis Amor Optical JOJO - Rose Havana Quartz
Alexis Amor Sunglasses ORLA - Hot Pink Marble
from £295, Alexis Amor
VIEW NOW: Alexis Amor Sunglasses ORLA - Hot Pink Marble
Finlay Henrietta
from £100, finlay & co
Finlay Percy - Lavender
from £120, Finlay & co
VIEW NOW: Finlay Percy - Lavender
Ace & Tate Nina - Blush
From £98, ace & tate
VIEW NOW: Ace & Tate Nina - Blush
Ace & Tate Benjamin - Botanical Haze
from £98, ace & tate
VIEW NOW: Ace & Tate Benjamin - Botanical Haze
London Retro Albion
£89 (+second pair free), glassesdirect.co.uk
Scout Casey - blush
from £69 (+free second pair), glasssesdirect.co.uk