Jennifer Aniston goes incognito for hilarious shopping trip but all anyone's talking about is her chewed-up hat
Jennifer Aniston recently went on an undercover shopping trip...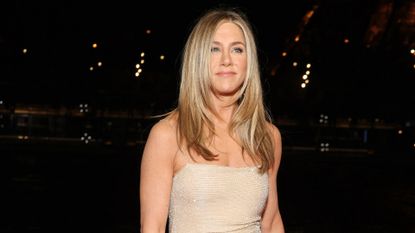 (Image credit: Getty Images)
Jennifer Aniston recently went out on an incognito shopping trip to see her new beauty line, Lolavie, stocked in Ulta - but fans are pretty fixated on the chewed-up and frayed hat she was wearing.
Jennifer Aniston is one of those celebs who is always dressed to the nines, constantly giving us style inspiration with her chic looks. When she's not gracing the red carpet, though, she often has to remain incognito, as most celebrities do, wearing big hats and the best sunglasses so as to not get recognized.
While out on a shopping trip recently, the Friends star headed to Ulta Beauty to get a first look at her brand new beauty line, Lolavie, stocked on the shelves - and she documented the trip on Instagram.
"This is very exciting, guys," she says in the video as she pulls up to an Ulta store in the car. "I'm at Ulta, and we're going to sneak in. Lolavie is launching, so I'm just going to put my hat and my sunglasses on."
After fully getting into her "disguise," so to speak, she's ready to go see her new line stocked on the shelves for the first time. "We're gonna go see what it looks like!" she says while getting out of the car.
Then, she walks into the store, fully incognito, trying to keep minimal contact with the employees and other customers as she walks through the aisles. She swiftly walks around, covering herself in an oversized sweater with her sunglasses and hat so as to not reveal herself.
Fans noticed that the star's hat was a little damaged, and they couldn't stop commenting on the hilarity of Jennifer Aniston, one of the biggest stars in the world, wearing a torn-up hat and sweater with loose threads.
---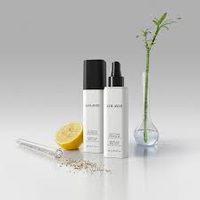 GLOSSING DETANGLER, $26 (£19) | LOLAVIE
A multitasking, lightweight spray that helps detangle, prime, and enhance shine with lemon extract. 99% naturally-derived, vegan, cruelty-free, and suitable for all hair types.
"My favorite part is the chewed-up hat. 💕😂," one person commented on her post.
"I'm sorry but a half-eaten floppy hat and a pair of shades can't disguise @jenniferaniston," another said.
And, our favorite comment: "Did your driver run over that hat with the car?"
People assume that Jennifer wore the hat to help aid her disguise - as people would probably not expect someone of the caliber of fame Jennifer has to wear a tattered cardigan and a torn-up hat. One fan commented, however, wondering if Jennifer was attempting to start a trend.
"Is your hat chewed up or do I need to get on a new trend asap ??," they commented.
Nevertheless, the star continued on and finally found her products, reveling at the packaging and how beautiful the display looked on the shelves.
Then, she walks out with her shopping bag, and unveils the new products in the car - including the Lolavie Restore & Protect Travel Kit ($40), which features a collection of travel-sized hair products including shampoo, conditioner, and other styling products.
Madeline Merinuk is woman&home's US lifestyle news writer. She covers celebrity, entertainment, fashion, and beauty news but is also obsessed with internet trends - you can find her reciting trending TikTok sounds out loud at any given time.
After winning multiple student journalism awards for her investigative work, she graduated from Hofstra University in 2021 with a B.A. in Journalism. After graduating, she worked at today.com, the digital site for the Today Show, where she wrote pop culture news and interviewed big-name personalities like Emily Ratajkowski, Haley Lu Richardson, Emma Corrin, and more.
Her personal interests, in no particular order, are: cheese, Joni Mitchell, reading, hot yoga, traveling, having multiple chapsticks in every handbag at all times, and dancing to ABBA songs as if she were in the Mamma Mia movies.