The best independent online stores to shop thoughtful gifts for friends and family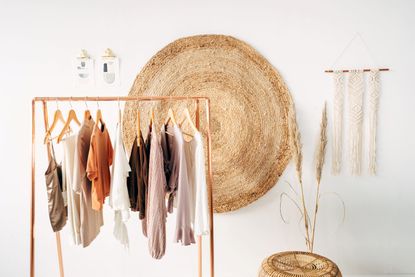 (Image credit: www.thelittledeer.co.uk)
Shopping independent to support small businesses has never been more important, which is why we've created a list of 12 small businesses that are 100% worth supporting.
Got a birthday to cyber celebrate? Need a thoughtful present to cheer up someone's isolation? Or are you looking around the house noticing all those interior gaps that never got finished?
There are so many small local businesses out there and there's never been a better time to support them. Whatever the event, kids birthday, wedding anniversary or just a pick-me-up, thoughtful gifting has never been easier.
We've even included personalised gifting ideas so you can really win some brownie points with hand illustrated memories, personalised jewellery or maybe some hand embroidered personalised napkins for that ultra special anniversary?
Remember shopping small has never been more important and getting a package through your door has never been more uplifting.
We've also organised some exclusive Woman & Home discounts codes for you to use, and we've highlighted free delivery wherever possible.
Best independent online stores
Lifestyle online boutiques
Hoxton Store
Hoxton Store is beautifully curated store based in Deal, Kent, which focuses on stocking botanical and ornate printed pieces. Their lightweight dressing gowns and kimonos are perfect for wafting round your house in style, or add some luxury to the lounge with an opulent velvet cushion.
BUY IT NOW: Gown, £72, One Hundred Stars at Hoxton Store
BUY IT NOW: Peony Velvet cushion, £39, Hoxton Store
Rose and Grey
Design-led homeware featuring a wonderful selection of tableware to inspire you to keep laying the table every night - this is exactly what Rose and Grey is about. Check out the gorgeous selection of rugs and lighting too. There's currently a great sale section but the online store will also be holding an Easter discount with 15% off.
BUY IT NOW: Stoneware Bowl, £19.20, Rose and Grey
BUY IT NOW: Hebe Lampshade, £100, Ferme Living at Rose and Grey
The Little Deer
The Little Deer is an all girls 'maker' business, specialising in hand crafting industrial style furniture from natural materials.This tasteful store offers unique clothing storage solutions, and a beautifully curated range of affordable homeware. Check out their super affordable drawer handles and unique selection of dried flowers.
Free delivery code: HAPPYSHIPPING
BUY IT NOW: Black iron double rail, £155, The Little Deer
BUY IT NOW: Marble & Brass drawer handle, £4.45, The Little Deer
Fashion gifts
Wolf and Badger
One of the original ethical lifestyle stores, Wolf & Badger provides a platform which takes the effort out of finding sustainable and ethically produced fashion, accessories and homewear. The jewellery section is like a treasure trove for magpies and we love their eco home cleaning products which come in gorgeous packaging.
Sale running from 25th March until 12th April offering an incredible up to 50% off selected styles!
BUY IT NOW: Pink Fluffy Slippers Lobster Brooch, £27, Laines London at Wolf & Badger
BUY IT NOW: Eco friendly Rosemary, lemon & Juniper bathroom cleaner, £12, Colt & willow at Wolf and badger
This Brighton store has the feeling of an old fashioned general store and has a wonderful variety of unusual fashion labels. The jewellery section is a must - check out the affordable pendants and name lettering, perfect for gifting that special someone. And can you resist gingham Mary Janes?
BUY IT NOW: Mary Janes, £89, Drogheria Crivellini at Tidy Street Store
BUY IT NOW: Gold plated hoops, £27, Tidy Street Store
This creative store in East London is like a miniature department store, offering a wonderful mix of womenswear, childrenswear, beauty, stationery, homeware, jewellery and accessories. We adore their unique illustrated cards, wonderfully curated books and quirky sock collection.
BUY IT NOW: Book, £18.99, Luna and Curious
BUY IT NOW: Gold fox socks, £17, Bonne Maison at Luna and Curious
Best independent online shops for personalised gifts
Cressida Jamieson
Cressida Jamieson is a bespoke embroiderer and designer based in London. Known for her botanic-inspired embroideries, she welcomes pre-existing and new designs upon request. Kids t-shirt prices start from £50, or send her a vintage piece to work on. Her personalised vintage napkins are also hugely popular.
Supply this wonderful artist with a list of memories and she'll come up with a completely bespoke print for you from just £18. Just choose the occasion - weddings, anniversaries, baby's first year, father's day, mother's day, made-up day, graduations, holidays, retirements - the list goes on…
Order your personal design here.
Best independent online stores for kids' gifts
Andostores is a design-led kidswear destination for modern children's wear that focuses on beautiful neutral and pastel colour pallet's made from tactile fabrics. We love the unisex section and you'll also find the most stylish balance bikes and helmets on the planet.
Enjoy 20% off with our exclusive Woman & Home code: W&H20
BUY IT NOW: Sleeping vest, £22, AndoStores
BUY IT NOW: Reversible coren (with velcro numbers), £20, AndoStores
This female-owned business' aim is to empower women and girls. Their 'Strong girls club' logo tee's have become a symbol of positivity and strength and we absolutely love their new daily journal for kids (aged 6 to 12), created to develop positive thinking and set up a healthy mind-set for life.
Enjoy 15% off with our exclusive Woman & Home code: WOMANANDHOME15
BUY IT NOW: Organic cotton kids sweatshirt, £25, Muthahood Goods
BUY IT NOW: Happy self journal, £19.90, Muthahood Goods
A family owned store providing a curated mix of clothing, accessories, gifts and home decor for kids aged 0-9. You'll find joyful clothing with a focus on sustainability, as well as kids crafting gifts such as unicorn balloons and toys that beg to be passed down through generations.
30% off new season clothing with code March30
BUY IT NOW: Unicorn baloon making set, £14, Meri Meri at Junior Edition
BUY IT NOW: Wooden toy belt, £29, Plantoys at Junior Edition
With so many wonderful independent retailers, picking the perfect gift just became a lot easier!
Happy Gifting...
Hannah Hughes is Group Fashion Editor at Future Publishing. Her work appears in woman&home, Woman, Woman's Own, and Woman's Weekly magazines.

She is a fashion creative with over fifteen years of solid experience in editorial, commercial, and celebrity styling. She has an in-depth knowledge of the luxury, mid and high-street fashion sectors, which she developed over a decade spent as Fashion Director at some of the UK's most widely read women's magazines, including You Magazine and Look Magazine.