The Duchess of Cambridge's 99p beauty secret to blemish-free skin
You can try this at home...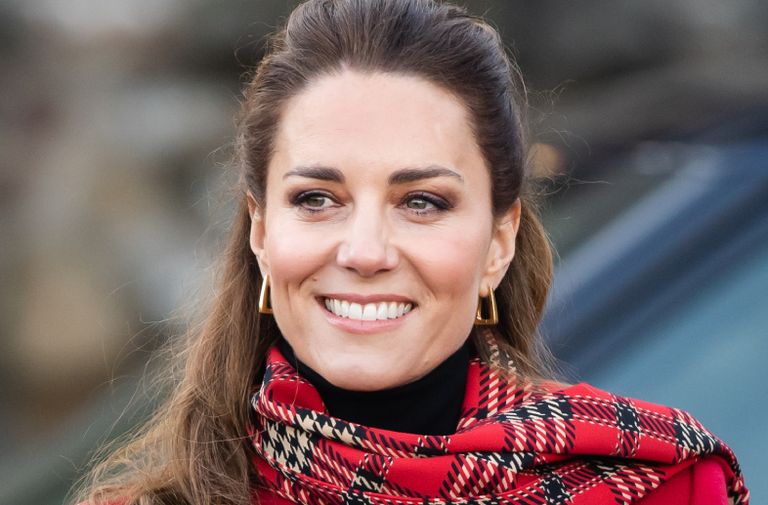 (Image credit: Getty Images)
By Amy Hunt
The Duchess of Cambridge's make-up artist has revealed the simple and easy-to-follow skincare routine that Catherine uses to ensure her skin stays smooth and blemish-free. And it's not just using the best eye cream, or an expensive serum - it's actually something much more affordable.
Make-up artist Arabella Preston has admitted that Catherine's skincare regime is actually a lot simpler than you would imagine, and one of her best beauty secrets to blemish-free skin is actually something you probably already have at home - or can pick up at the shops for just 99p.
Arabella Preston is the make-up artist credited with teaching Kate her top tips and tricks for applying make-up before the Duchess famously did her own make-up on her wedding day.
Ever since she shone at Westminster Abbey during the royal wedding with her simple yet pretty light make-up look, the Duchess has continued to dazzle in photographs ever since, using the techniques she learned from Preston to keep her make-up subtle yet flawless.
But, how does the Duchess keep her skin unblemished and glowing? Well, Preston revealed in an interview with The Cut that the secret is: "It's all about the flannel."
The simple washcloth, forgotten in recent years in favor of the trendier muslin cloth or electronic cleansers, is now making a comeback - and is apparently one of the key elements of the Duchess of Cambridge's simple skincare routine.
"More gentle than any motorized cleanser brush, the right flannel will allow you to cleanly wipe makeup and dirt from your skin and gently exfoliate" Arabella explained.
So, before whatever the Duchess of Cambridge puts on her skin, it's how she takes her make-up off which is actually the key to her blemish-free complexion. It was also revealed last week that the secret to Kate's glowing skin is her love of Rosehip oil.
Arabella also divulged that this is partially due to the fact that the product is organic, and not a danger to either Prince George or Princess Charlotte.
"Kate is very cautious of products and treatments," a source revealed. '"Baby's health comes first."
"Kate continues to use rosehip oil in her daily skincare regiment. She loves the effect it has on her skin. Carole Middleton is also a fan."

With the price of face clothes starting below £1, and Catherine's favourite Rosehip oil retailing around £19, it appears it's never been easy, or cheaper, to try out the Duchess of Cambridge's simple skincare routine at home.