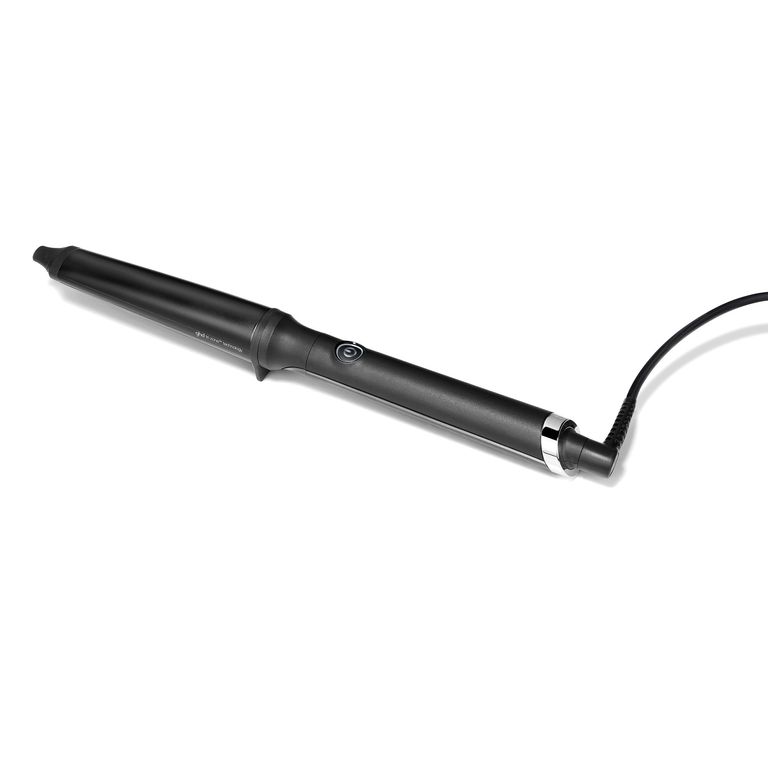 Whether you prefer coiled, corkscrew or wavy curls we've got perfect curling tongs to suit every hair type...
Nothing is more flattering or youthful than a head full of big, bouncy curls. But for those of us with naturally straight hair, those luscious locks can feel unattainable.
That's where these supercurling ironscome in. With every conceivable barrel shape, size, heat setting and grip, anyone can achieve gorgeous waves and curls to suit your hair type and style.
Curling ironsare also a great way to add more volume and texture to your hair, whether you want to wear it down and loose or in an elegant updo.
Depending on the size of the barrel, you can achieve tight knit curls (think Sarah Jessica Parker or Alicia Keys), loose tumbling waves (Jerry Hall's go-to glamorous look) or bouncy waves (favoured by Kate Middleton).
So, which curling tong is right for you? If you have delicate or fine hair, then you should opt for a smaller barrel and stay at the lower end of the temperature settings, as this will create a tighter curl that is less likely to drop and won't further dry out your hair. Thicker locks can handle a higher heat and a wider barrel. Once you've tonged your locks into perfection, brush them through then make your curls last all day long with a few spritzes of lightweight hairspray.
If you're looking to create sleekHollywood wavesorcool-girl messy curls, the GHD Curve Creative Curl Wand is all you need. The tapered barrel varies by 5mm from 28mm at its thickest to 23mm at its slimmest - just enough to change the curl without ever veering into tight corkscrew territory. Yes, it's on the pricier end of the wand spectrum, but got plenty of nifty features to show where your money goes. The heat is a uniform 185 degrees from tip to tip, enough to work in about 5 seconds per section without damage, the chord is long enough to reach any mirror from any plug, plus it automatically turns itself off after 30 minutes so you'll never get 'have I left them on?' fear again. Priceless.
Scroll through for morecurling ironsfor every hair type and budget...
Trevor Sorbie Multi Styler, £34.99
Isn't this clever? Three detachable heads means you can achieve pretty much any curl look you like with Trevor Sorbie Multi Styler. The bobbly one gives bouncy, tight curls, the tapered want creates shaggy dropped curls and the far 38mm barrel is perfect for beauty waves. All this in pretty rose gold for a very reasonable £35 - a bargain for a multi-use styler, which we're more used to seeing north of £100.
Lee Stafford Coco Loco Long Tong, £29.99
Lee Stafford's Coco Loco Tong is pink, pretty and sure to delight teens or girly girls of any age. The main USP is the barrel, at 205mm it's about 40% longer than your standard tong, making it perfect for long hair or people who like to curl from root to tip. The barrel is infused with smoothing coconut oil and though we're not sure how long that would last this is still a fun, fruity bargain.
Diva Digital Argan Tong, £28.99
If you have naturally curly or frizzy hair, tease your locks into super-soft and sexy curls with the Diva Digital Argan Tong. The argan infused ceramic barrel will smooth as it curls, eliminating frizz and leaving you with fully-formed, perfect curls.
Babyliss Secret Curl, £108
For those who've tried to master using straighteners to create curls but failed, the Babyliss Secret Curl is your new best friend - it requires absolutely no skill whatsoever. All you need to do is section your hair and it slurps up a piece strand like spaghetti, holds it for a few seconds before spitting out a perfect curl! It's such a time-saver you can curl your whole head of hair in about half the time it normally takes.
BaByliss PRO Dial a Heat Tong, £22.50
This reasonably-priced buy was the styling tool of choice at Victoria Beckham's NYFW show. Which means forget super-straight hair - this season it's all about the curl. Backstage British hairstylist, Guido Palau began by ditching the comb and arranging the models hair into messy side partings using his fingertips. Next he picked up the Babyliss PRO Dial A Heat Tong and lightly curled the lengths before running his fingers through the ends, to create perfectly undone tresses. With 6 barrels sizes and a rare 210°C top heat setting, the Babyliss Pro Dial A Heat Tong is a speedy choice for anyone trying to re-creating this super easy style.
Toni &Guy Reverse Conical Wand, £30
Easy to wind hair around, Toni &Guy Reverse Conical Wand creates a natural-looking wave after just five seconds - cleverly creating a wider-at-the-end barrel to allow for dropping in the mid lengths for an even curl. It even comes with special finger gloves to protect your skin from inevitable styling burns!
Cloud Nine The Waving Wand, £99.95
Whether your hair is fine and straight, thick and coarse or somewhere in-between, the Cloud Nine Waving Wand is a helpful little number. With an extra wide barrel and easy-to-use temperature control, creating sexy Boho waves has never been easier. The barrel is also ceramic coated to make sure hair stays smooth and shiny. Our top buy for relaxed rock chick hair.
Nicky Clarke Frizz Control Slim Curling Tong, £18.99
For fine or short hair, try the Nicky Clarke Frizz Control Slim Curling Tong. The super slim barrel and high temperature makes light work of curling even the shortest of hair or spiral curls on longer hair.
Remington Keratin Therapy Pro Volume Styler, £29.99
For luxurious vintage waves try the Remington Keratin Therapy Pro Volume Styler. Take hair that's 90% rough dried, hold horizontally, winding the hair around the brush. Hold for ten seconds and release. Repeat all over and then brush through with the heated styler to get glossy, glamorous waves. Read our curly hair styling tips