Threading eyebrows vs waxing: which do brow experts think is best?
We put the threading eyebrows vs waxing debate to three industry professionals to help you decide which one is right for you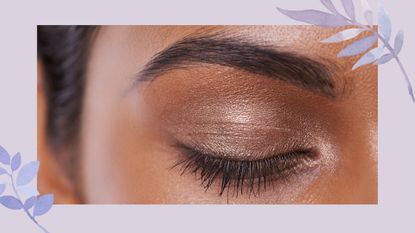 (Image credit: Getty Images)
woman&home newsletter
Sign up to our free daily email for the latest royal and entertainment news, interesting opinion, expert advice on styling and beauty trends, and no-nonsense guides to the health and wellness questions you want answered.
Thank you for signing up to Woman & Home. You will receive a verification email shortly.
There was a problem. Please refresh the page and try again.
An age-old beauty proverb (unofficially) goes that if the eyes are the window to the soul, then the brows are the frame. The point being that keeping them in good shape can transform your face. As for which in-salon treatment is best for doing so? That leads us straight to the threading eyebrows vs waxing debate.
These methods are easily two of the most popular choices from the salon menu when it comes to keeping eyebrow shapes looking sharp, though the exact ways they remove hairs differ quite significantly. So, how do you know which is the right one for your skin type, budget, and lifestyle?
Thankfully, woman&home has the very people with the answers on speed dial. We asked three of the industry's leading eyebrow experts to break down the differences between these two hair-removing, brow-grooming techniques, to help you decide which one is right for you.
Threading eyebrows vs waxing: the expert guide
What are threading and waxing for eyebrows?
Threading is an ancient facial hair removal technique from Asia that involves twisting and rolling two threads around brow hairs to cleanly remove them from the follicle. "The thread can be manoeuvered to remove individual hairs, resulting in a clean and well-defined shape that enhances your facial features," says Shavata Singh, celebrity brow & lash artist and founder of Shavata Brow & Lash Studios. "It can remove even the finest and shortest hairs from the root and is especially effective in removing stray or hard-to-reach hairs that may be missed by other methods, like tweezing."
Waxing, as its name suggests, involves applying hot wax to the edges of the brows over any stray hairs that are to be removed. Once the wax has cooled, the therapist then pulls it away in one swift, clean motion, taking all of the unwanted hair with it. Like threading, waxing also removes hairs from the root.
Both techniques are about tidying up your brows and giving them a nice, defined shape, and while results are less dramatic than brow lamination, make a huge difference to your face. They can save you time in the morning too, as you won't need to rely on your best eyebrow pencil and best eyebrows gels quite so heavily. Remember when weighing up the pros and cons of threading eyebrows vs waxing that both are best performed by a professional for flawless results and to avoid any mishaps.
Threading eyebrows vs waxing: Key differences
We'll get into the specific details and benefits of each treatment in more depth shortly, but below is a glance at some of the key ways that threading eyebrows vs waxing eyebrows differ.
Technique: As we've touched on already, threading involves using thread to extract hair from the root, while waxing sees wax applied directly to the skin and pulled away to do so. Both are shaping techniques, rather than semi-permanent filling-in techniques like eyebrow microblading, though many salons allow you to combine a threading or waxing appointment with a tint.
Time: Appointment length will depend on the extent of the shaping job, but, as waxing removes more hair at a time it tends to take less time than a threading appointment.
Cost: There's not much in it, and it varies depending on your location and choice of salon, but eyebrow waxing is sometimes a little cheaper than threading.
Pain: Everybody has a different pain threshold and both treatments involve some discomfort, though neither should result in high levels of pain. However, you may find that waxing leaves behind more redness, as the hot wax warms and can irritate the skin. Your therapist will be well aware of this though, and will likely apply some kind of soothing lotion to the brow area after both treatments.
Is threading eyebrows better than waxing?
Both threading and waxing are great treatments that can create sharp, well-defined brows. It's not a case of one being better than the other, and which one you prefer will depend on personal preference as well as how much time you have to spare and how sensitive your skin is.
"Waxing is a great option if you're low on time and need something quick and easy," says Vanita Parti MBE, founder of Blink Brow Bar. "However, it can be harsh to skin, especially around the delicate eye area, which is why our preference is always threading."
"If waxing tends to leave your brows raw or red for longer than you would like – especially if you are going about your day afterwards – you might find eyebrow threading more suitable," Parti adds.
As it is a more precise form of removal, and you're extracting fewer hairs at once, threading can take a little longer than waxing. For this reason, it may also be slightly more expensive, but this isn't a hard and fast rule. Prices for both treatments will vary depending on your location and chosen outpost, but you can probably expect to pay somewhere between £7-£30 / $10–$30.
Does eyebrow threading hurt more than waxing?
Removing hairs from the root in any capacity unfortunately always comes with a little pain (and maybe also the urge to sneeze) which you'll know if you've ever learnt how to pluck eyebrows yourself using tweezers at home. Both waxing and threading can cause a bit of discomfort – it's far from unbearable but it would be false advertising to claim that they're totally pain-free. From an ouch perspective, threading eyebrows vs. waxing have their pros and cons. As it removes more hairs in one motion, waxing tends to be more intense, but for the same reason, it is over faster than threading. Threading is normally a gentler process, but more drawn out.
What lasts longer, threading or waxing for face and eyebrows?
Weighing up longevity when it comes to threading eyebrows vs waxing? There's not much between them, and whether you're enjoying sharply shaped brows for months are your appointment or plucking at strays after a week will depend on factors including your genetics. "Hair regrowth rates differ among individuals, so the longevity of threading or waxing results will vary from person to person," says Sherrille Riley, founder of Nails & Brows Mayfair. "Plus, additional factors such as hormonal changes and certain medications can also influence more hair growth. However, both methods usually last three to six weeks."
Singh agrees. "There are many variables but on the whole, both techniques should give results that last for several weeks," she explains.
Threading eyebrows vs waxing: The woman&home verdict
In the case of threading eyebrows vs waxing, it does seem that threading is the slightly more popular choice from the point of view of our experts. It has less of an impact on the delicate skin around the eye area, making it a better choice for sensitive skin types, and is a more precise form of removal for a bespoke shape.
That's not to say that waxing should be discounted completely. Its benefits over threading are that it's a bit quicker, meaning, if you're limited on time and don't have particularly sensitive skin, it's still a great option to keep your brows looking tidy. Depending on your location, it may also be slightly cheaper. Whichever one you go for, in the hands of an experienced therapist your brows will be left looking well-defined – and that's what it's all about!
Sign up to our free daily email for the latest royal and entertainment news, interesting opinion, expert advice on styling and beauty trends, and no-nonsense guides to the health and wellness questions you want answered.
Lucy is a UK-based beauty journalist who has written for the likes of Marie Claire, Cosmopolitan, OK!, Women's Health and more, as well as contributing to woman&home. Her work covers everything from expert skin and haircare tips to the latest product launches and the show-stopping beauty looks spotted backstage at London Fashion Week. During her career she's interviewed some seriously famous faces, from Little Mix to Drag Race royalty The Vivienne, as well as chatting to the industry's leading hairdressers, dermatologists and make-up artists.