What are Bio Sculpture nails and how are they different to gels?
Our beauty writer explains Bio Sculpture nails and tries the gentle mani to reveal if it's worth the hype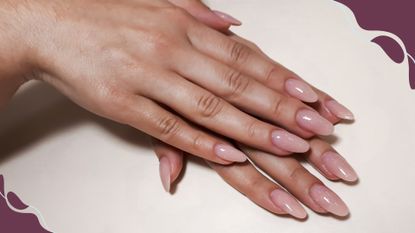 (Image credit: Future/Getty images)
You may have heard of Bio Sculpture nails – this treatment is trending in salons – but what exactly is Bio Sculpture, is it just a souped-up gel manicure?
With so many 2023 nail trends and treatments such as BIAB nails, polygel nails, gel or acrylic manicures now available, you'd be forgiven for feeling overwhelmed when you book your salon appointment. New techniques are developing all the time, so where do you begin?
As a beauty writer and die-hard gel manicure obsessive, I was keen to try out Bio Sculpture nails for myself. I had heard that it was a gentler alternative to the standard gel manicure, so was curious to see how it measures up. Is it kinder to nails? How long does the manicure last? And most importantly, can I get Bio Sculpture in my exact favorite shade of green? Let me break it down for you.
Bio Sculpture nails: the full lowdown
What are Bio Sculpture nails?
Bio Sculpture nails promise to be more natural, gentle, and kind to your nails than a gel manicure. They are applied similarly to gels but have a unique formula that works to strengthen and condition your nails whilst wearing the color, so they offer nail care the whole time.
"Bio Sculpture manicures are becoming more popular due to the growing importance people are putting on the health of their nails," says manicurist at Dryby London, Megan Evans. "It's a vegan, toxic-free, and damage-free gel, meaning your nails will stay healthy whilst having gel on your nails, unlike other brands."
What happens during the treatment?
I booked in for Bio Sculpture nails at Dryby, home to some of the best London manicurists, so I knew I was in good hands (pun intended). While Evans cut, buffed, pushed my cuticles, and filed my talons into a neat nail shape, I took much longer than necessary to choose my nail color. There were plenty to pick from, the brand offers 395 shades, so whether you prefer saturated vampy hues or subtle milk nails, there's an option for every person and occasion.
The attention to detail was striking. My nails were immaculately shaped and filed before moving on to the next stage where the Ethos treatment is applied to keep nails healthy and hydrated. A square of this treatment, which is selected to your personal nail needs and requirements, is painted onto the middle of your nail before a base coat is applied
Next comes the base coat which is applied and then sealed with the UV lamp. I noticed that the formula was much thicker and stickier than usual gel products, which did concern me at first as I didn't want a thick finished look (spoiler alert - I needn't have worried).
Your chosen color is then applied with a long brush for extra application precision. Two or three coats are added to ensure an even layer of color. I opted for a dark forest green hue, which only needed two coats. To finish, a top coat is applied along with some cuticle oil, a generous amount of hand cream, and a hand massage, which is always the best bit if you ask me.
How are Bio Sculpture nails different to gels?
The main thing that makes Bio Sculpture nails different from standard gels is that the health of your nails is made a top priority, and certain steps are taken that are missing from typical gel or shellac manicures (wondering what are shellac nails? Our guide can help with that)
The Ethos treatment that's applied before the color is what sets it apart and helps it last longer. "Your Ethos treatment, which goes under every Bio Sculpture gel manicure, is tailored to your nail type to help improve your nail health. This ensures longevity and a chip-free glossy finish," explains Julia Diogo, Resident Manicurist at Liberty London. The treatment helps to strengthen and restore damaged nails and maintain their health throughout your Bio Sculpture wear. Clever.
Prices are on average more than gel treatments but can start from as little as $35 / £30, which considering they last several weeks is a smart investment. Plus, your nails will thank you, too.
How long do Bio Sculpture nails last?
"Nails last 3+ weeks and help your nails to grow long in just a few appointments," says Diogo. Mine lasted four whole weeks, which is my personal best manicure duration – and I could have left them on for even longer.
My nails also grew longer than they would have if I had my normal gels and they felt strong and healthy the whole time. I am beyond impressed. On average, Bio Sculpture nails claim to last twice as long as standard gels, and this is because your nails have been prepped to stay healthy and strong. I can vouch that this was definitely the case with my mani.
How do you remove Bio Sculpture nails?
Removing Bio Sculpture nails is a breeze. I gently filed the top of the gel off with a nail file, wrapped my nails in nail varnish remover-soaked cotton pads and kitchen foil, and left them for 15 minutes. Normally at this stage of the removal process, I have to violently scrape, file and pull at my gel color to get it off my nails. But the Bio Sculpture color rolled off my nails in one clump, which was incredible – and quite satisfying.
"A Bio Sculpture gel removal is so satisfying as it just pops off," Julia agrees. "It's a healthy, easy gel removal." The ease of the removal contributes to the health of nails – scraping and filing are never good news. This is why this treatment may be the kindest mani of all.
Bio Sculpture nails - our beauty writer's verdict
If you're happy to pay a slightly higher price tag than standard gels, you absolutely won't regret a Bio Sculpture manicure. Everything from the nail prep, the treatment, and their guaranteed longevity is enough reason to impress. These are a healthy and smart alternative to acrylic nails and regular gels for those who want the shinest and most perfect-looking manicure.
Personally, I can say that this was unexpectedly the best manicure I have ever had. A huge claim, I know. The shine lasted the entire duration of wear, and I've had so many compliments on the color. These nails were also put to the ultimate durability test as during the four weeks of wear I was painting and decorating my house. They've survived filing, sanding, painting, and a whole lot more, without chipping, fading, or separating. Truly, I'm wowed.
In a nutshell, it was a 10/10 manicure that I'll be rushing to have ahead of any event. Bio Sculpture nails have completely changed the game for me.
Sign up to our free daily email for the latest royal and entertainment news, interesting opinion, expert advice on styling and beauty trends, and no-nonsense guides to the health and wellness questions you want answered.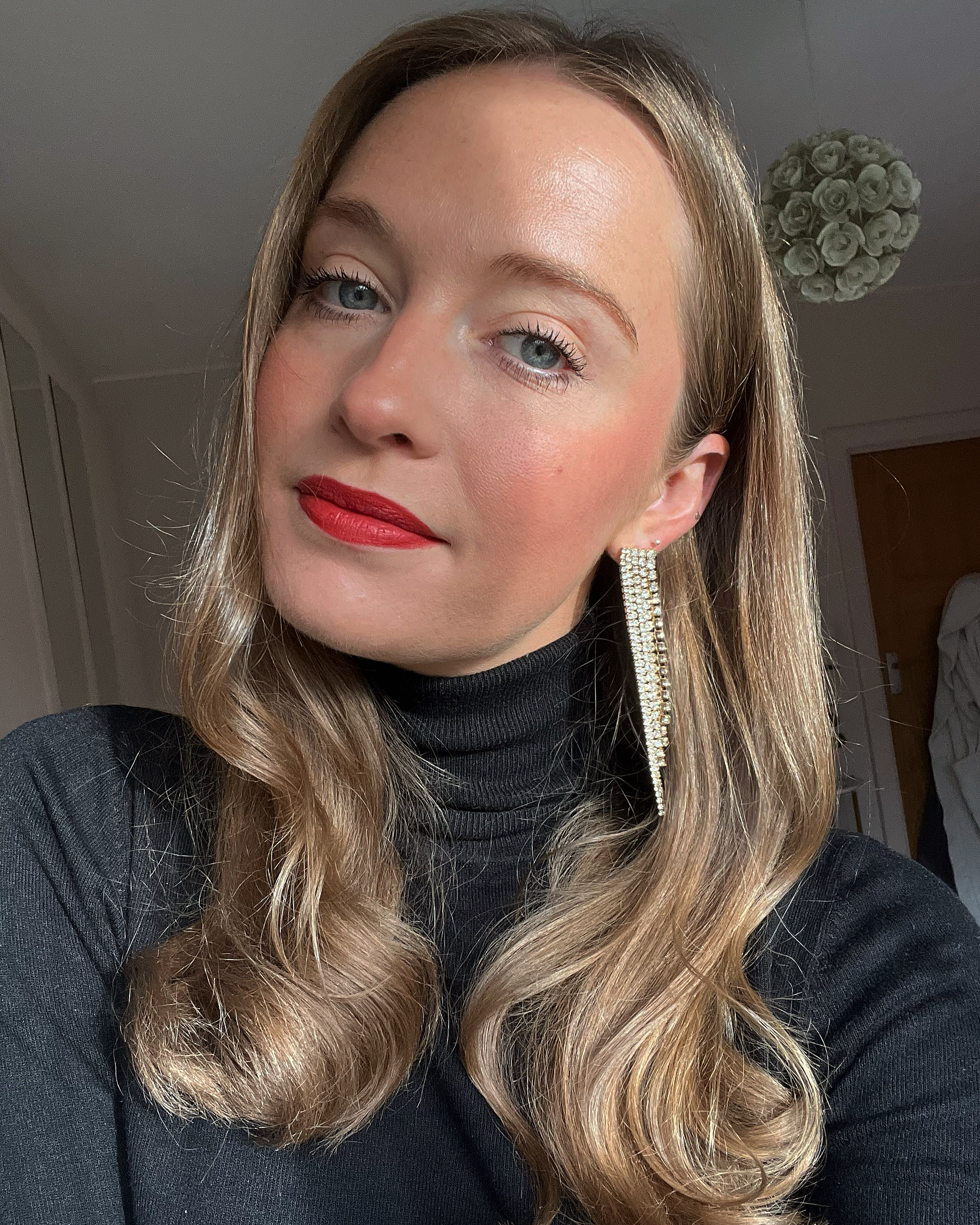 Annie Milroy is the Beauty Writer for Woman & Home and other publications.
She spent three years studying Journalism and English Language at the University of Portsmouth before starting her career in magazines in 2017.
After 5 years working as a Fashion & Beauty Writer, she refined her career and is now working at Future as a Beauty Writer.