This is why midlife women should be adding Vitamin K to their diet and skincare routine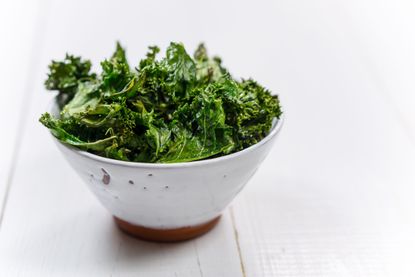 When it comes to vitamin supplements we should be taking, the list sometimes seems endless. Vitamin A, C, and E are the usual go-tos for keeping our skin, hair and nails in the healthiest condition.
But, the latest edition causing a stir in the wellness world, and one that is definitely worth adding to your supplement shelf, is Vitamin K.Vitamin K has a ton of health benefits for your body, inside and out, and can even help us live longer.
This hero vitamin also comes in a lotion form, so make room for it in your bathroom cabinet too. It's been found to help reduce dark shadows, ease the appearance of wrinkles, and improve skin elasticity as out skin ages.
So, what is Vitamin K?
Without getting carried away with the science, there are two types of Vitamin K – Vitamin K1 and Vitamin K2.
Vitamin K1 is found in veg you probably already eat in your everyday diet like dark, leafy vegetables (think kale, spinach, broccoli and Brussels sprouts).
Vitamin K2, is found in animal products such as eggs, butter, hard cheeses, whole milk and cream.
What are the health benefits of Vitamin K?
Skincare specialist and cosmetic doctor Dr David Jack says, "In the diet, vitamin K is a fat-soluble vitamin. It is involved in the clotting pathway so is a very important vitamin for general health. It is also important for heart, bone and brain health, with some studies showing improvements in memory with higher blood levels of vitamin K."
It's is often taken to treat osteoporosis and bone loss, prevent the risk of bone fractures and maintain healthy strong bones. Vitamin K does this by synthesising osteocalcin in the body, which is a protein in bone tissue on which calcium then crystallises.
Vitamin K also dissolves fatty oils which in turn combats high cholesterol. Its magic properties also include reducing calcium deposits in your arteries, which can cause heart disease.
Other health benefits vitamin K has shown include preventing premature ageing, reducing heavy menstrual flow and promoting healthy liver function.
Why is Vitamin K good for your skin?
As well as an oral supplement, Vitamin K can be applied to your skin in the form of lotions, creams and serums. Dr Ross Perry, Medical Director of CosmedicsUK, said, "Despite being one of the lesser known vitamins, Vitamin K can be been seen as being as having positive benefits when used correctly on the skin."
Most products containing Vitamin K are used both in the morning and at night – and you'll be pleased to know unlike Vitamin A, it does not affect your skin's sensitivity to sunlight. From dark circles, to wrinkles and healing damaged skin, once this magic potion finds a place in your beauty routine, we are sure it won't ever leave.
One of the most important reasons Vitamin K has caused such hysteria in the beauty world is for its ability to aid the skin's healing process. Dr Ross Perry said, "Firstly it can be used as a topical lotion to help with bruising, swelling, cuts and grazes. It can also help fade dark circles which are often caused by the same weakened capillaries responsible for bruising. Vitamin K not only strengthens those capillaries, but also increases circulation and reduces fluid retention in the under eye area."
This could explain why the ingredient is commonly found in creams used post-aesthetic procedures such as Botox, laser treatments and fillers. Dr Ross Perry added: "Alongside this is has also shown to benefit those suffering from eczema, rosacea and psoriasis as it can reduce inflammation, redness and swelling often accompanied with these skin conditions."
And, this handy vitamin is also essential for combating any dry patches of skin and ensuring your skin is protected against environmental aggressors.
The best Vitamin K beauty products to add to your skincare routine
Goldfaden MD's Bright Eyes
Goldfaden's 'Bright eye's serum is packed with ingredients including Soy Peptides, Vitamin K and Rice Bran extra, designed to instantly revitalise the skin around your eyes, quell puffiness and reduce the appearance of dark circles and fine lines. Fans on LookFantastic have lauded the products benefits.
In a review, one user wrote: 'Love this eye cream! Got it as a sample with one of my orders and have really enjoyed testing it out. It goes on really nicely and is absorbed quickly. I use it morning and night and feel that my under eye area has less dark circles than before. Love that it is dispensed from a pump so the product stays fresh.'
Clark's Botanicals Anti-Puff eye cream
Priced £70 a bottle, this eye cream may seem a little expensive, but it's a highly recommended product targeting the appearance of wrinkles. Clark's Botanicals Anti-Puff eye cream is a softening eye cream with botanical ingredients and vitamins to tackle dark circles and soothe and plump the skin around the eyes. This versatile product can also be used to heal and soothe razor burns and hydrate dry patches of skin.
One user said, 'This is a lovely product to use and really works. I never get puffy eyes and the lines around my eyes are softer. I wouldn't use any other product now as my eyes are quite sensitive and this has never caused any problem. i only use it once a day but it is still very effective.'
Medik8 Calmwise soothing cleanser
Another favourite is Medik8 Calmwise cleanser helps to reduce redness and provide relief to dry, red and irritated skin caused by environmental stress and pollution. Fortified with skin-strengthening Vitamin K to improve skin health, this cleanser gently removes make-up and impurities without stripping the skin of its natural oils. This lightweight foaming product also helps to reduce the appearance of large pores and fine lines.
Exuviance Brightening Bionic Eye Crème
This multi-tasking magic formula combines vitamins A, C, E and K to brighten and strength delicate skin under the eyes. With Cucumber and Green Tea extract reduce puffiness, increase elasticity and refresh the area around the eyes. This is an essential cream to add to your skincare routine and fans online are raving about the products benefits.
One user wrote: 'So far, I'm loving this Bionic Eye cream. It's extremely gentle. My eye puffiness is getting so much better. It doesn't look like I have huge bags anymore. As for brightness, I'm starting to see some and I am so happy. I also love that this is a fragrance free product. This is a must have.'
Buy now from skincity.co.uk, £34.50
Jason Cosmetics Lightening Vitamin K Cream Plus £21.99
Lightening Vitamin K Crème uses a combination of Green Tea, vitamin A, C, E and K to soften skin, even skin tone and deliver deep moisture. To brighten skin and reduce redness, Horsetail plan, Marigold and Echinacea have been used in the formula.
This cream has been positively reviewed all over the internet with one user review reading, 'This is a great cream to help get rid of bruises. I use this to help heal things and keep the bruises to a minimum when I get them.'
Buy now from lookfantastic.com, £21.99
Will you be adding it to your skincare routine?
Sign up to our free daily email for the latest royal and entertainment news, interesting opinion, expert advice on styling and beauty trends, and no-nonsense guides to the health and wellness questions you want answered.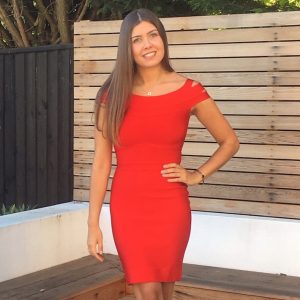 Sibelle Mehmet started as a junior digital writer at GoodtoKnow and Woman and Home in April 2019.
Prior to landing her first job as a digital writer, Sibelle completed an MA in Magazine Journalism at City, University of London and is also a graduate of the University of Edinburgh with an MA in English Literature and History.
As well as writing extensively about the latest celebrity, showbiz and royal news, Sibelle also covered a wide range of topics from trending beauty products to have on your radar, to the latest fashion styles compounded on the catwalk.