What is TikTok's hair theory trend - and do certain hairstyles really affect people's perception of you?
TikTok's hair theory explores how a simple style change can reinvent your persona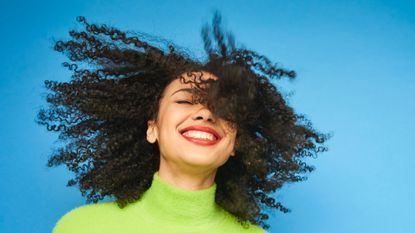 (Image credit: Getty Images)
TikTok's 'hair theory' trend is making waves, but what is it and why is everyone talking about it?
Sometimes we need a little extra help deciding how we feel about certain styles we choose to wear - and hairstyles in particular can be a huge point of personal debate. Should you get curtain bangs or a bubble bob? Should you bleach your hair? What about cutting your hair short? According to TikTok, these decisions can make a pretty big impact on how others perceive you.
Now, of course, we shouldn't stray away from making fun style choices because of the fear that others may not like it. However, TikTok's new 'hair theory' trend, which has garnered over 48 million views on the app, is showing that there actually could be some merit behind how our hairstyle choices affect the way people see us.
What is the hair theory?
As can be seen in the TikTok above, this creator shows how drastically your face shape changes with the switch of a hairstyle. For instance, she looks slightly more sophisticated with a slicked-back bun, and then looks totally different when she relaxes her hair down in front of her face.
So, essentially, the 'hair theory' shows that, if you change your hairstyle, people will perceive you differently - and TikTokers are proving it by participating in the trend so their audiences can see for themselves.
You might be thinking to yourself, "Yeah... of course the way your hair is styled affects the way people see you. This isn't fresh news." If you're in this boat, you aren't the only one - there are plenty of people who think the trend is futile.
"We need to stop adding theory to the end of everything and think we did something," one person commented on a TikTok that examined the hair theory.
"Every couple of months people discover something on this app like... changing your hair changes how you look," another commented.
What your hairstyle says about you, according to experts
There's a brigade of people on TikTok, however, who are super fascinated by this concept, and experts are even weighing in to talk about the effect of hair styling and just how important it can be for your overall "look."
Shu-Lan Cheung, a Technical Educator for FFØR Haircare, says that hair is a form of communication.
"Hair is a form of communication. The way that we style it, wear it, and color it, can all say so much about our personalities. Hair can convey confidence, hint to our personal style, our mood, and even give an insight into lifestyle," she tells woman&home.
She also mentions that we can prove this to be true by examining the way we do our hair for special occasions when compared to how we wear our hair on a daily basis. "For example, you might go for a slicked back bun style for a job interview which will communicate neatness and professionalism, whereas for a Christmas party or special occasion, Hollywood curls will communicate glamour and luxuriousness," she adds.
---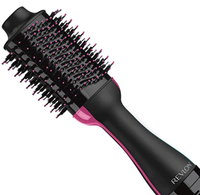 REVLON One-Step Volumizer Enhanced 1.0 Hair Dryer and Hot Air Brush, $39.87 | Amazon
Style, dry & volumize your hair in one step. Max drying power with 30% less frizz and helps reduce hair damage.
Shu-Lan also expresses that these style changes can help us evoke certain style aesthetics we may be trying to hone in on. For example, she notes that as the summer months draw near, we might see a lot of people try to sport wavy hairstyles compared to something a bit more polished.
"Beachy waves, textured with a salt spray and styled in a lived-in way, give off a relaxed, chilled out vibe, whereas a bouncy blow-dry, or roller curls exude an air of sophisticated luxury and stylishness," she adds.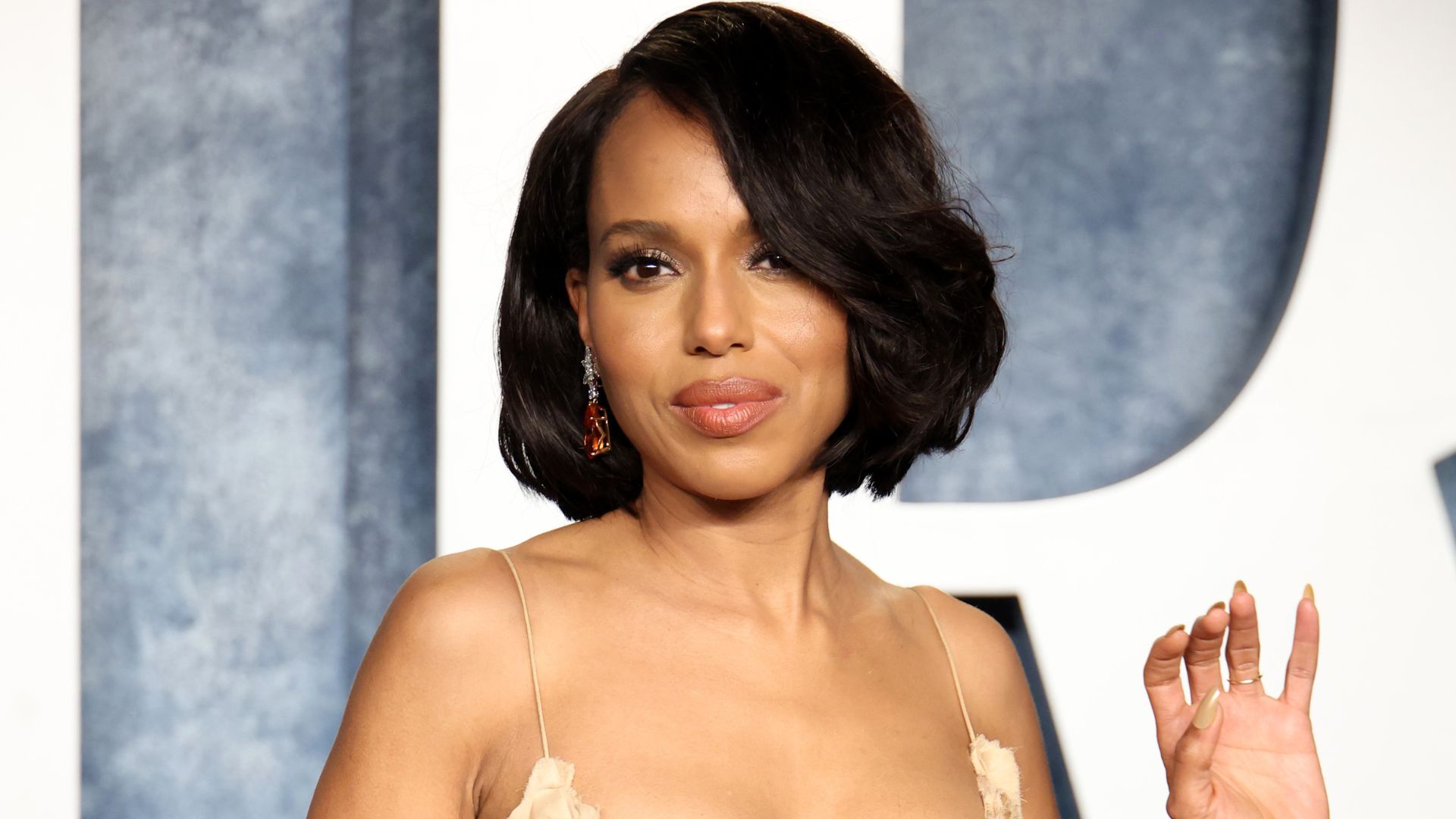 Hair says a lot about you, like Shu-Lan notes - but for some communities of women, this concept has amassed some societally negative connotations.
Kameese Davis, founder of Nylah's Naturals haircare brand, spoke to woman&home about how this "hair theory" trend affects women of color - specifically Black women.
"For many Black women, hairstyles have long been seen as a symbol of identity and culture as well as having an impact on the way that they are perceived and treated," she tells woman&home. "In some cases, hairstyles can be seen as a sign of rebellion or resistance to oppressive systems, whilst in other contexts, they may be seen as unprofessional - preventing black women from gaining certain opportunities."
Although Kameese is hopeful that these biases are becoming less prominent, they still very much exist - and she notes that there is work to be done to normalize that, although hair does serve as self-expression, it ultimately shouldn't be indicative of worthiness.
---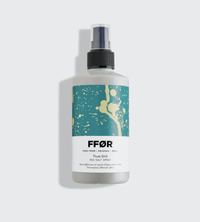 True Grit Sea Salt Spray, £19 | FFøR
This 'beach effect' spray separates and texturises the hair, with medium hold and a matte finish.
Shu-Lan also says that one of the most beautiful things about hair is that it can be ever-changing, just like our growth as human beings.
"The beauty of hair is that you can change it and express yourself in different ways as your style, lifestyle and mood changes," she tells us. "Going to the salon, and leaving with a fresh cut, color and bouncy blow dry can give some of us a new lease on life, for others, letting our hair dry naturally is how we feel best."
Madeline Merinuk is woman&home's US lifestyle news writer. She covers celebrity, entertainment, fashion, and beauty news but is also obsessed with internet trends - you can find her reciting trending TikTok sounds out loud at any given time.
After winning multiple student journalism awards for her investigative work, she graduated from Hofstra University in 2021 with a B.A. in Journalism. After graduating, she worked at today.com, the digital site for the Today Show, where she wrote pop culture news and interviewed big-name personalities like Emily Ratajkowski, Haley Lu Richardson, Emma Corrin, and more.
Her personal interests, in no particular order, are: cheese, Joni Mitchell, reading, hot yoga, traveling, having multiple chapsticks in every handbag at all times, and dancing to ABBA songs as if she were in the Mamma Mia movies.