Trinny's Lip and Line Filler is so popular it sells every 25 seconds - and it's back in stock now
The product had a 13,000 person waiting list ahead of the latest restock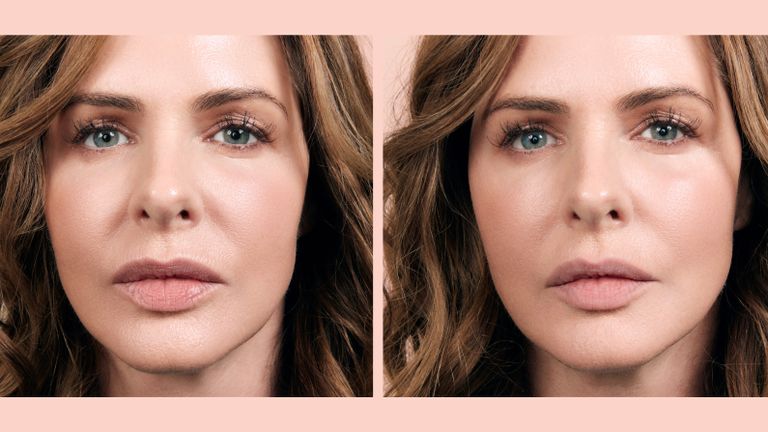 (Image credit: Trinny London)
Beauty restock klaxon! After amassing a 13,000 person waiting list, the Trinny London Miracle Blur Lip and Line Filler is finally back in stock.
The smoothing and blurring formula contains antioxidants vitamin C and E as well as collagen and elastin to help plump up your skin – leaving you with airbrushed-looking skin.
The product has sold out so many times that we've lost count but it's just been restocked once more, so don't miss out on your chance to get your hands on it while you can. Keep reading to find out what makes this wonder pot so popular.
What is Trinny Miracle Blur?
Trinny London Miracle Blur is a little pot that works to fill and blur lines around the mouth, either before or after applying make-up. Think of it as getting filler without actually getting filler – hence the word "miracle".
Similar to smoothing make-up primers, Miracle Blur smooths and fills lines and pores for an even canvas before applying make-up, and the before and after results speak for themselves.
Trinny Miracle Blur Before and After
So, how do you achieve these magical results for yourself? Simply smooth – don't rub – a small amount of product onto the area you wish to "blur", using more if you need to fill a deeper area.
When used every day a little pot of Miracle Blur should last you up to six weeks, according to the brand, meaning it costs just 62p per use. Now that's what we call a bargain!
Clearly customers are equally impressed with the results, as the product has more than 130 five-star reviews on Trinny's website. "I'm truly amazed at how the pores around my nose have basically disappeared," writes one reviewer. "Please never stop making this!"
Trinny London Miracle Blur Lip and Line Filler, £26
If you want to get your hands on this wonder product, you'll need to do so quickly. It once sold out within 24 hours of a restock, so we can pretty much guarantee it won't be around for long.
The results speak for themselves, don't they?