This quick concealer trick is why Meghan Markle never looks tired
Spoiler alert: it only takes a few minutes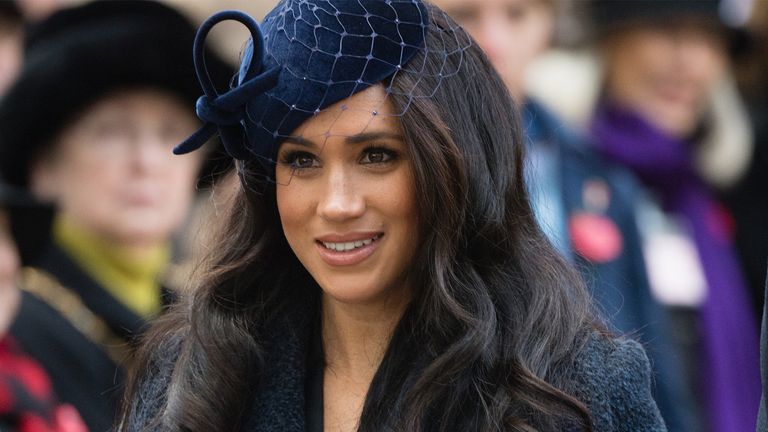 (Image credit: Samir Hussein/Getty Images)
Meghan Markle's concealer trick is not only speedy but it makes you look like you've had eight hours of blissful sleep.
Back in the height of Meghan Markle's Suits days, the Duchess of Sussex spoke to Birchbox about her beauty habits. In the interview, she revealed some of her favorite products to use when filming the hit TV show, as well as the tricks she uses to look more awake.
That's when we learnt not only about her go-to concealer - Yves Saint Laurent Touche Éclat - but her knack for using the light-reflecting pen to banish dark circles.
More from womanandhome.com:
"To open up your eyes, apply a highlighter like Yves Saint Laurent's Touche Éclat in the inner corner—this trick is especially good when we are filming at 3 a.m. and I need to look bright eyed and bushy tailed," Meghan told Birchbox.
Meghan also name-checked the best-selling Shu Uemura Eyelash Curler for opening up the eyes. "Even if you don't have a stitch of makeup on, you suddenly look a bit more alive."
To use an eyelash curler correctly, the trick is to place the curler approximately a quater of the way down the lash, then press down and release. Keep doing this until you reach the root of your lashes. This helps to create a long-lasting curl rather than simply a kink in the lash.
Since joining the royal family, our obsession with the Duchess of Sussex's beauty and skincare routine has grown. And it seems there's another insider trick that she employs to hide the telltale redness that rings the eyes after a poor night's sleep.
At the Remembrance Sunday service at the Cenotaph in 2019, the Duchess seems to have ditched her trademark espresso brown eyeliner, in favor of a nude flesh-toned one to create an eye-brightening effect.
Simply trace a nude pencil along the waterline just above your lower lashes and pair with mascara if you're running on empty.
Fiona Embleton is a beauty writer who is now Acting Beauty Editor at Stylist. She is obsessed with Isabel Marant and cats.