This new skincare launch is a much-needed solution that *actually* relieves irritation, and we're filling our carts to the brim
Meet the Glow Recipe Avocado Ceramide Recovery Serum, a new skincare product to add into your beauty routine STAT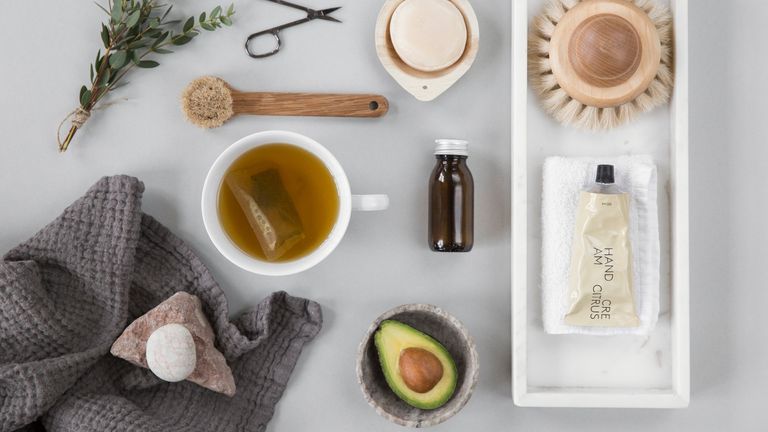 (Image credit: Getty Images)
In the world of new skincare, Glow Recipe's Avocado Ceramide Recovery Serum is formulated to saturate your complexion in rich hydration. The new launch is now available for purchase through the brand's website and Sephora.com. 
When it comes to skincare woes, dehydration, redness, and irritation operate as a formidable trio for your complexion. And in an all-too-familiar tale for many, the triad spurs sensitive fine lines and wrinkles, inflammation, scaly white flakes, and dullness. Though these issues are relatively easy to fix, tailored products (even new skincare "holy grails") often over promise and under deliver, exacerbating the disaster tenfold.
As a solution, Glow Recipe just unveiled its latest serum release designed to soothe the complexion and overhaul its moisture barrier. A new skincare hero, the brand's creamy yet lightweight serum drenches skin in moisture with a blend of plant-based ingredients. The two ingredients worth unpacking are ceramides and avocado oil, both of which offer relief and TLC.
What are Ceramides?
Skin irritation often denotes that something is off with your complexion's moisture (read: lipid) barrier, which locks in hydration and helps maintain skin health.
Hailed as one of the best soothing skincare ingredients, ceramides are fatty acids that fortify your skin's protective barrier and retain moisture. They comprise a large percentage of your skin's composition and mostly reside in the uppermost layers. Ceramides replenish all skin types, including but not limited to: oily, breakout-prone, and mature complexions. They also work well in any skincare routine for sensitive skin and can be coupled with the best moisturizers for dry skin. Environmental factors, such as frigid temperatures and dry heat, typically diminish your skin's ceramides, which is why it's imperative to invest in ceramide-first skincare products for restoration and recovery. 
If you're sold, you may also want to check out the top five skincare acids for elevating your beauty routine.
What is Avocado Oil?
Similar to ceramides, avocado oil helps sustain skin health against environmental factors, irritants, and damage. Avocado oil contains high concentrations of Vitamin E, potassium, lecithin, oleic acid, and nourishing nutrients that promote collagen production, among other perks. It's similar to the best face masks for any skin type, as both target a variety of concerns.
For skin elasticity and strength, avocado oil leverages antioxidant and anti-inflammatory agents that work to soothe itchy, chapped skin, all while offering hydration and protection. Not surprisingly, beginner and expert skincare fanatics love its healing properties.
Dominique (Dom) is a very online shopping writer at Woman & Home, where she covers products, sales/deals, and market news across categories. Before joining the team, she penned stories as an editorial fellow at Insider Reviews, the affiliate commerce team at Insider Inc./Business Insider. The bespectacled NJ transplant specializes in commerce journalism, women's lifestyle content, and hoarding makeup—much to her mother's dismay. 
Her foray into storytelling began in the early aughts, the era in which she developed a passion for fiction writing and an aversion to math. This passion, along with many failed math exams, led her to Marist College, where she studied public relations, creative advertising, and English. 
Aside from writing, she doodles in notebooks, crafts memes, and sleuths for homes out of her tax bracket on Zillow. Follow her adventures via the web:
Instagram: @dominiquemcintee / @drugstoredomi
LinkedIn: https://www.linkedin.com/in/dominique-mcintee-3a32ab9a/ 
To connect: dominique.mcintee@futurenet.com