The natural moisturizer Julia Roberts can't get enough of is now on sale
The Weleda Skin Food is the ultimate multi-tasking genius—and it has this Hollywood icon's seal of approval.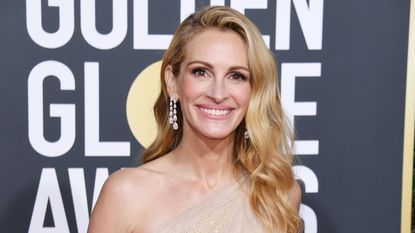 (Image credit: Photo by Daniele Venturelli/WireImage via Getty)
The Weleda Skin Food is the ultimate nourishing cream to help keep your skin hydrated and replenished this winter and it seems even A-list star Julia Roberts can't get enough of this iconic multi-tasker.
This popular product launched back in 1926 and its clean, natural formula has remained untouched ever since. The herbal-smelling salve is a favorite with makeup artists who regularly use Skin Food on set as its remarkable properties mean you can use it as a makeup remover, a mask and even as a stunning highlighter to give you a festive glow.
All that and it's also regularly voted the best moisturizer for dry skin on account of its rich, buttery texture. Not only that, but it's got Hollywood legend Julia Roberts' seal of approval as a cult classic! Now you can give it a go for yourself, with Weleda Skin Food now just £6.60 on Lookfantastic (opens in new tab) for Cyber Monday.
---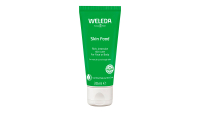 (opens in new tab)
Weleda Skin Food, 30ml: was £8.25, now £6.60 (SAVE £1.65) | Lookfantastic (opens in new tab)
Delicately fragranced with essential oils, including sweet orange, this ultra-hydrating treatment is perfect for use on your entire body. Simply apply to everywhere from your tired feet to hands to give your skin some TLC. If it's good enough for Julia it's good enough for us!
Notting Hill star Julia Roberts uses the Weleda Skin Food as one of her skin care tips and applies it to everything from her hands to her elbows. But perhaps her favorite use for this cult classic is as hand cream, with Julia previously telling InStyle how she applies liberal amounts of Weleda Skin Food as part of her skin care for dry skin.
"I put it on my hands after I wash the dishes, and wind up putting it on my elbows and feet," she told the publication. "Before you know it, I've squeezed this poor little green tube into a twist."
Seriously, it's *that* good! Of course, one reason Weleda Skin Food has reached cult status is the minimalist formula. Whilst beauty lovers might be used to seeing a fair few unpronounceable compounds on their products' ingredients list, Weleda Skin Food contains all natural ingredients.
Sunflower seed oil, lanolin, sweet almond oil, beeswax, and glycerin, and extracts from viola tricolor, calendula and chamomile flowers all come together to make Weleda Skin Food a must-have life-saver.
Another is that this cream feeds your skin exactly the vitamins and plant goodness it needs when stress, changes in temperature or an overzealous skincare regime have thrown skin out of whack. No wonder the salve has secured over 15,000 five-star ratings (opens in new tab) on Amazon and celebrities including Victoria Beckham and Ashley Graham have joined Julia in expressing their loyalty to the product.
And if you've already taken advantage of LookFantastic's discount on Weleda Skin Food, making it just £6.60, and are looking to try something else from this hydrating range, the lip balm might just be the product for you.
---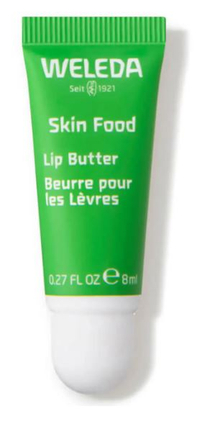 (opens in new tab)
Weleda Skin Food Lip Balm 8ml: was £6.95, now £5.65 (SAVE £1.39)|Lookfantastic (opens in new tab)
This replenishing lip balm is just what you need to keep cracked, dry or chapped lips hydrated. This is an absolute life-saver to have in your handbag this winter.
This replenishing lip balm offers quick and effective relief for dry, cracked and chapped lips. The rich, nourishing texture coats the lips and the balm leaves them feeling soft and smooth using the moisturising powers of natural plant extracts. With a soothing blend of viola, chamomile and calendula, the Weleda Skin Food Lip Balm is a handbag staple during the cold months.
---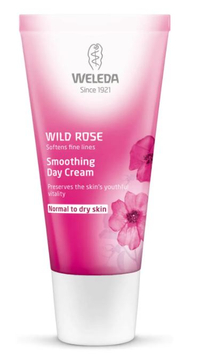 (opens in new tab)
Weleda Wild Rose Smoothing Day Cream, 30ml: was £24.75 now £19.80 (SAVE 4.95)| Lookfantastic (opens in new tab)
This nourishing cream is ideal for protecting normal to dry skin and is the worthy winner of a Beauty Bible award. It features luxurious musk rose, peach kernel and almond oils to help revitalise, now with a saving of £4.95!
If you love yourself a rose scent and are in need of an extra level of moisture as the harsh winter conditions arrive, then look no further than the Weleda Wild Rose Smoothing Day Cream. The Winner of a prestigious Beauty Bible Award, this is perfect for helping to protect normal to dry skin and is even recommended as a base for make-up.
The lip balm and day cream are brilliant additions to your skin care routine, though if you're just starting out with Weleda, as Julia Roberts knows, the Weleda Skin Food is seriously hard to beat!
Fiona Embleton is a beauty writer who is now Acting Beauty Editor at Stylist. She is obsessed with Isabel Marant and cats.