Shailene Woodley has been using this face cleanser for more than 8 years
The Big Little Lies star has shared some of her favorite skincare products over the years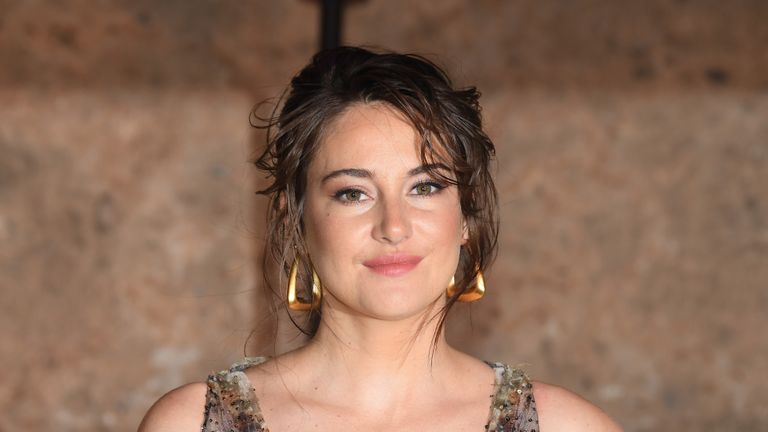 (Image credit: Stephane Cardinale - Corbis / Contributor via Getty Images)
We might not know if Big Little Lies Season 3 is happening, but what we do know is a little bit about Shailene Woodley's skincare routine.
The star just announced her engagement to Green Bay Packers quarterback Aaron Rodgers on The Tonight Show Starring Jimmy Fallon – although this isn't new for the couple. "It's kind of funny," she told the host. "Everybody right now is freaking out over it, and we're like, 'Yeah, we've been engaged for a while."
She later added, "When I first met him, I think my dog like pulled me aside and was like, 'If you don't date this dude, I will disown you as my mother, because the three feet that I run with you when you throw a ball is nothing compared to the marathon I'm able to run with him.'"
If like us, you've found yourself wondering how the star takes care of her skin, you're in luck, as Shailene has shared some of her favorite skincare products over the years. Keep reading for what we know about her skincare routine – including the facial cleanser she's used for years.
More from woman&home:
"I found a Juice Beauty cleanser at a health-food store, and I've been using it for about eight years now," she told InStyle in an interview last year.
"I like a mix of things; right now, it's Ben & Anna's unscented natural deodorant and the Omorovicza face oil and overnight cream."
"I'm not attached to any one product," she added. "My friends and I will get things, and if they don't work for our own hair or skin, we'll ship them to another friend. That way we're not wasting anything." A great idea, we're sure you'll agree.
Adding these to our beauty wish list ASAP.