Priyanka Chopra launches new sustainable haircare line, Anomaly, at Target
Celebrity haircare that's affordable too? We're sold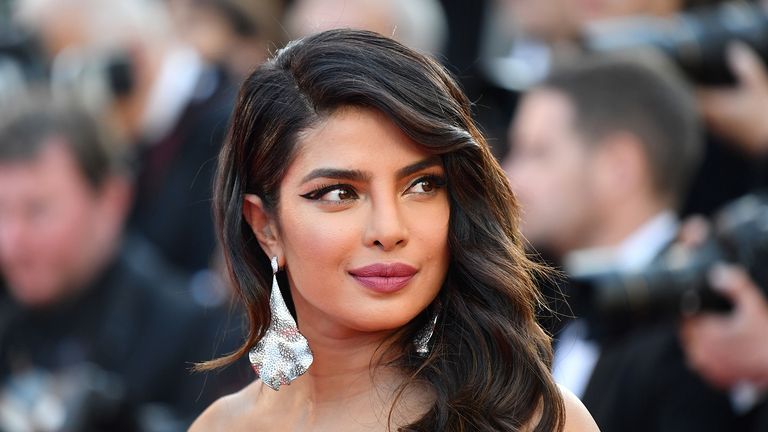 (Image credit: ALBERTO PIZZOLI / Contributor via Getty Images)
Priyanka Chopra is known for having incredible hair, and so we couldn't be more excited about the launch of her own haircare brand, Anomaly, which drops at Target today.
All of the line's packaging is made from 100% waste plastic in a bid to keep it out of our oceans and landfill, while the formulas are all free from mineral oil, parabens and SLS & SLES (sulphates). The products are also vegan friendly and not tested on animals. 
Not only is the entire range sustainable, but it's super affordable too; comprising eight different products, everything in the range comes in under the $6 mark – so shopping Priyanka Chopra's haircare routine doesn't have to cost the earth.
2021 is set to be a big year for the star; as well as her new haircare line, she is also publishing her first book, Unfinished, this month. Clearly she had a productive lockdown! 
More from woman&home:
"After having used almost every product of every line, I did find that the fashion and beauty industry needs to take responsibility," she told PEOPLE of the new launch. "Especially the fact that our generation is the one that's going to be responsible for where the earth is right now. Sustainability is very important to me."
The low price tag is another factor that was very important to Chopra. "As a 15-year-old, when I used to go to Walmart or Target to buy shampoos, my hair was down to my waist, crazy and had a mind of its own," she added. "All the good stuff, I couldn't afford. It was just so expensive." Intrigued? Browse the new products for yourself below. 
Shop Anomaly by Priyanka Chopra - view at Target
Anomaly is currently exclusive to Target in the US, but we hope it'll be rolling out worldwide soon.
Sustainable and affordable celebrity-approved haircare? It's a yes from us.