This Kamala Harris "I'm Speaking" lipstick was inspired by her debate moment
Want to feel empowered? One slick of this should do the trick.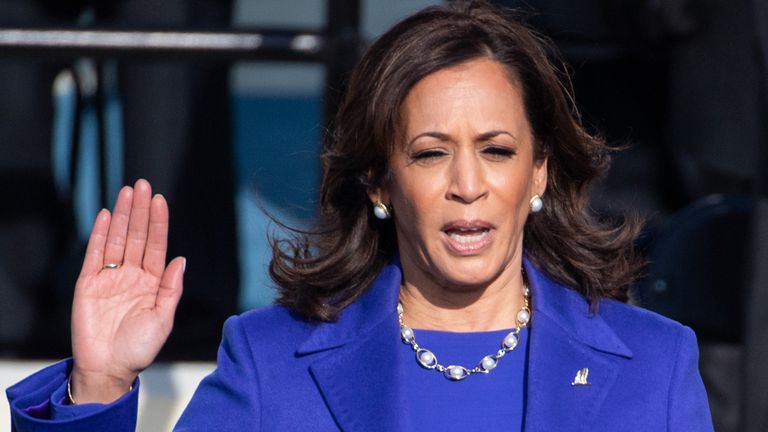 (Image credit: SAUL LOEB/ Getty Images)
If a regular lipstick has the power to make you feel kickass confident, imagine how you'll feel wearing the Kamala Harris "I'm Speaking" lipstick.
No one can forget that seminal moment in the vice presidential debate in October 2020. When Vice President Mike Pence interrupted during the segment focused on the coronavirus response, then-California Senator Kamala Harris turned to Pence and said, "Mr. Vice President, I'm speaking." When he continued to talk over her, she, with a smile, repeated once again, "I'm speaking."
With just five words, Harris spoke to women everywhere whose opinions have been ignored or who had been talked over by men in meetings. Almost immediately, the phrase was emblazoned across T-shirts, on bumper stickers and now - with Vice President Kamala Harris firmly instated in office - it's inspired a new lipstick collection.
More from woman&home:
SheSpoke Makeup is a cosmetics brand co-founded by Stephanie March of Law & Order SVU fame, that specialises in custom lipstick blends. It recently launched a limited-edition collection called "I'm Speaking", inspired by Harris and two other political trailblazers.
The four-piece bundle features three lipstick shades — one for Vice President Harris, one for the late Supreme Court Justice Ruth Bader Ginsburg, and one for former state representative and voting rights activist Stacey Abrams — as well as a clear gloss topper.
You can also purchase the lipsticks individually. "Kamala" is a sheer warm nude lipstick for every skin tone, not unlike the shade she wore on Inauguration Day; "Stacey" is a bold, plum-red shade while "Ruth" is a punchy coral in memory of the notorious RBG.
Consider them the lipstick equivalent of a power pearls and pantsuits.