Julianne Moore relies on these two face creams in her skincare routine
Are you a fellow fan of the cult face creams Julianne Moore swears by?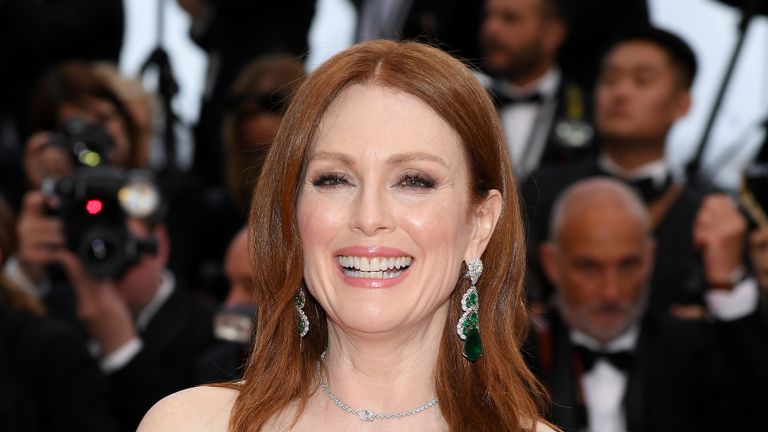 (Image credit: Pascal Le Segretain / Staff via Getty Images)
Julianne Moore looks fabulous wherever she goes, no question. And while she likes to visit celebrity facialist Joanna Vargas in non-Covid times, she clearly has her skincare routine nailed, too.
The actress, who has been married for 17 years, recently shared the secret to a long lasting marriage on The Drew Barrymore Show. "You really have to have a good time," she explained. "My god, I think they have to make you laugh. If they don't make you laugh it's just deadly. 
"And somebody asked me the other day if it felt long a long time and I was like, 'Oddly no it doesn't.' That's what has been nice about it, it doesn't feel like a long time."
Want to know how to get Julianne Moore's radiant glow for yourself? Keep reading for a few of her go-to skincare buys.
More from woman&home:
What skincare does Julianne Moore use?
Two of Julianne Moore's go-to skincare products are surprisingly affordable. In 2016 she told Harper's Bazaar UK that she loves face oils and regularly uses L'Oréal's Age Perfect Cell Renewal Day Cream in the mornings.
"I use those two things consistently in the daytime and then at night the one thing that's important to me is an eye cream," she explained. "I tend to use Kiehl's Creamy Eye Treatment with Avocado."
The Still Alice star also practises the golden rule of skin health, always washing her face before bed. "It's so boring to say, 'I always wash my face,' but I do," she told The Cut in 2017. "But some people don't. I put on some eye cream, moisturizer, and put my retainer in and go to bed."
Are you inspired to try these two cult skincare products?