Halle Berry just shared her "all time favourite skincare tool" to use in her routine
Plus, the rest of Halle Berry's skincare routine – who knew an Oscar winning regime could be so simple?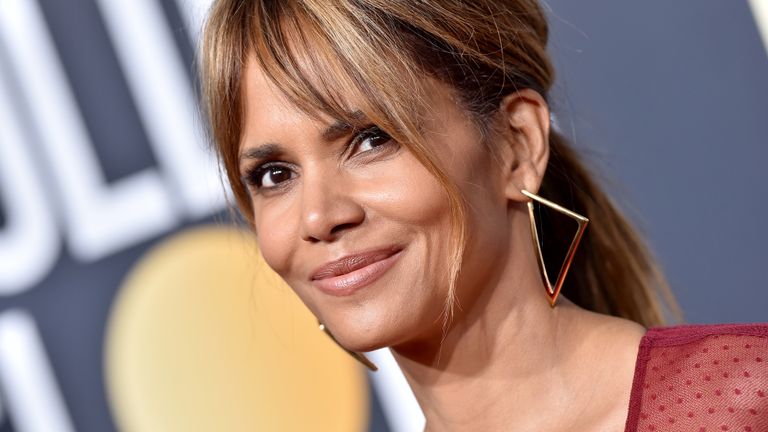 (Image credit: Axelle/Bauer-Griffin / Contributor via Getty Images)
Ever wondered how Halle Berry gets her youthful glow? Wonder no more, as she's shared her simple skincare routine on Instagram, including her "all time favorite" cleansing tool.
The Oscar-winning actress is known for having a glowing complexion, and thankfully has shared some of her skincare secrets with her social media followers.
Posting a short video to Instagram this week, the star shared her Monday morning cleansing routine, writing, "A little look into my cleansing routine with one of my all time favorite skincare tools from @flawlessbeauty".
The tool in question? None other than Flawless's Hydro-Vibrating Facial Cleanser, which you can snap up for less than forty dollars.
More from woman&home:
Earlier in the pandemic, the actress shared her skincare routine with her Instagram followers – and it's surprisingly simple. "Things have been especially crazy, and self-care is an absolute essential right now," she wrote in the IGTV caption. "So today, I'm doing something I've never really done before, especially for you - I'll be sharing my 4 step at-home facial routine, live from my house.
"Hope that y'all can participate and really enjoy that extra time to comfort and pamper yourself. You absolutely deserve it." Intrigued? Keep reading to find out her skincare staples.
What is Halle Berry's skincare routine?
The skincare routine Berry shared is made up of just four products: cleanser, exfoliating scrub, mask and serum. "Skincare has been a big part of my regime since I was 16 years old. I do it twice a day religiously and never miss a day," she explained in the video.
"Many of you have asked me over the years, 'what is the actual routine? Share it!' So, guess what: today I'm going to share it!"
As any good skincare routine should, the actress started off with a cleanser, specifically from Olga Lorencin, using a Philips cleansing brush to massage in and taking it all the way down to her neck. "Cleansing is really important; you can't miss it. You gotta do it morning and you have to do it at night, and it has to really become a part of your day," she explained.
Next up is a gentle scrub from Ole Henriksen, "I really like it, it's very eucalyptus-y," Berry says, again taking the product down the neck area. "I've used it for a very long time."
The third step is a hydrating face mask from Skinceuticals. "In the winter months I like to use hydration much more than clay. Clay can be quite drying, at least for my skin," she said. "I literally slap it on like this. I feel like it wakes up the skin cells, it feels refreshing."
And last but not least, a lactic acid serum that's also by Olga Lorencin. "This is probably my favourite part. I love for my skin to drink a good dose of lactic acid... to slough off the dry, dead skin always leaving your most fresh skin on the surface." Watch the video in full for yourself below.
We love when a celebrity shares their skincare routine – especially when it's nice and simple!
Will you be adding any of these products to your regime?