Everyone's raving about The Ordinary Niacinamide serum for acne and sensitive skin
Skin thrown a tantrum? Meet The Ordinary Niacinamide serum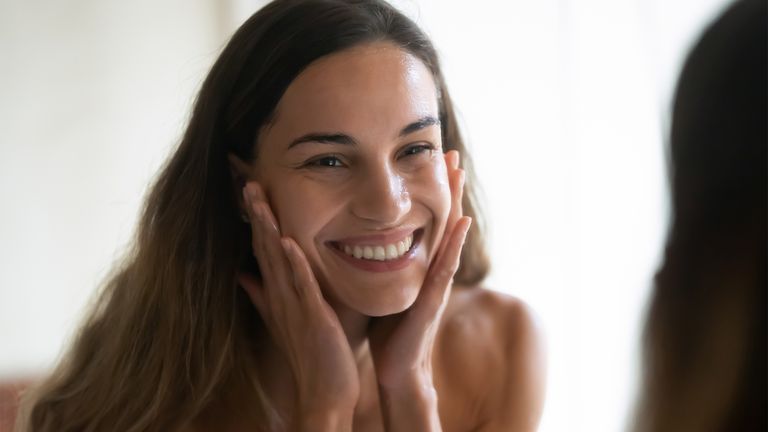 (Image credit: Fizkes/Getty Images)
In a skincare rut? Leave it to The Ordinary Niacinamide 10% + Zinc to blanket sensitive skin this winter while simultaneously tackling face mask-induced spots, and it weights in at a purse-friendly price, too.
The Ordinary Niacinamide 10% + Zinc, £5, Cult Beauty
So what makes The Ordinary Niacinamide serum so good?
Put simply, it contains two potent anti-inflammatory ingredients, which tap into the current Zeitgeist for skin-calming products for all ages.
"Both niacinamide and zinc are known anti-inflammatory ingredients in skincare," says Dr Anjali Mahto, consultant dermatologist at London's Cadogen Clinic. "Application to inflamed areas or those with spots may help ease redness and discomfort."
If you haven't experienced breakouts since your teens but are suddenly battling face mask-induced acne, then niacinamide is a proven hero ingredient. Niacinamide has been shown to regulate oil secretion and prevent pores from getting clogged.
More mature dry skin reaps an added benefit as niacinamide helps to reduce water loss and ramp up the strength of the skin barrier.
"It's vital to keep the skin barrier in tact," warns Dr Barbara Sturm, one of the most in-demand cosmetic doctors. "It is our outermost layer of the skin that protects it from the outside world. It's made up of lipids such as squalane and cholesterol as well as water, skin cells and on top of that, the acid mantle and microbiome. Together, these help the skin retain water effectively, maintain hydration and prevent impurities from penetrating the skin."
There's just one thing to remember: "You must use a product containing at least 5% niacinamide for the best results," says Dr Mahto.
And you guessed it, The Ordinary Niacinamide 10% + Zinc ticks that box with a huge 10 per cent dose and a formula that skin simply drinks in.
Fiona Embleton is a beauty writer who is now Acting Beauty Editor at Stylist. She is obsessed with Isabel Marant and cats.