Estée Lauder's bestselling Advanced Night Repair launches brand new formula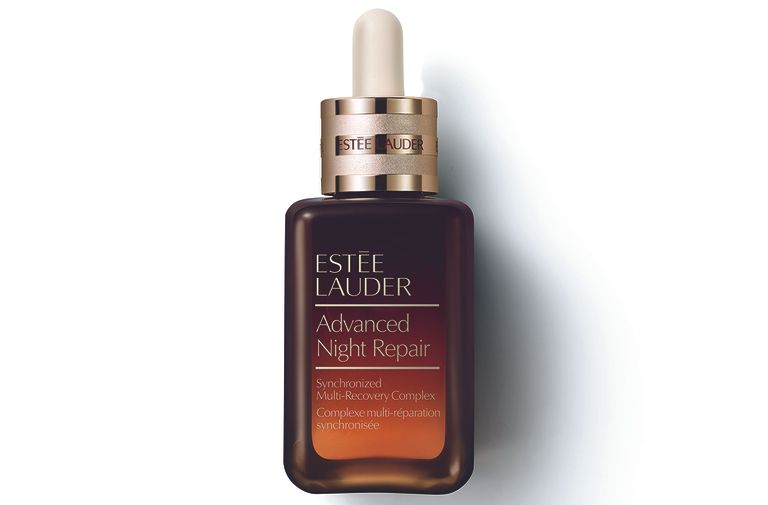 (Image credit: Estée Lauder)
Estée Lauder's bestselling Advanced Night Repair serum is launching a brand new formula.
The Estée Lauder Advanced Night Repair overnight serum has been a favourite with beauty fans for years for its strong anti-ageing powers.
At one point, the serum was so popular that is even sold 10 bottles every minute, which equates to 600 bottles an hour!
And now the cult serum is launching with a brand new formula said to boast even more powerful benefits for the skin.
The potent blend of peptides, plant-derived ingredients, anti-oxidants and hyaluronic acid works to firm the skin by boosting collagen, while also minimising the appearance of pores and providing a mega hit of hydration for a glowing complexion.
'Backed by an unprecedented new discovery in the scientific field of Epigenetics, Estée Lauder introduces the revolutionary new Advanced Night Repair Synchronized Multi-Recovery Complex,' says the brand.
'With breakthrough new ChronoluxTM Power Signal Technology, new Advanced Night Repair now supports skin's natural repair more effectively than ever, and for the first time, helps skin increase its natural renewal of fresh new cells and production of collagen for firmer skin.
'Advanced Night Repair absorbs fast as it works to reduce the look of multiple signs of aging and helps protect skin from the environmental assaults of modern life'.
Fans have raved about the cult complex ever since it launched back in 1982, and over the past nearly 40 years has had four different versions that have all flown off the shelves.
Of the most recent concoction, one fan wrote, 'Just incredible. I wish I could give this 6 stars it has completely changed my skin!
'I have tried everything to brighten my skin and get rid of acne scars. I have been using this almost a month day and night and wow what a difference! My skin glows. I use it twice a day and I still have almost a whole bottle left. This will last months'.
SHOP NOW: Estée Lauder Advanced Night Repair Synchronized Multi-Recovery Complex, £82, Look Fantastic
'3 generations of amazing results!' raved another. 'My grandma, my mum and now I absolutely swear by this product. We've all been using it for years and it really is a miracle product.
'We all have great skin for our ages and I know it's a little pricey but it lasts for ages, you only need a small amount and you will see the difference after just a month or two. I'm 30 and still get asked for ID....I know I'll be very grateful for my skin regime in another decade or two!'.
After these reviews, we can't wait to give the new version a go!
The new blend drops this Saturday 1st August, but in the meantime you can shop the rest of the bestselling range and reap the formula's fabulous benefits.
Estée Lauder's Advanced Night Repair range
Estée Lauder Advanced Night Repair Synchronized Recovery Complex II, £78, Look Fantastic
Estée Lauder Advanced Night Repair Intense Reset Concentrate, £59, Look Fantastic
Estée LauderEstée Lauder Advanced Night Repair Ampoules Advanced Night Repair Serum, £89, Look Fantastic
Estée Lauder Advanced Night Repair Eye Supercharged Complex, £46, Look Fantastic
Estée Lauder Advanced Night Micro Cleansing Foam, £28, Look Fantastic
Estée Lauder Advanced Night Repair Concentrated Recovery PowerFoil Mask (Pack of 4), £64, Look Fantastic
Estée Lauder Advanced Night Repair Concentrated Recovery Eye Mask (4 Pack), £38, Look Fantastic