Dove and Tresemmé dry shampoo has been recalled, should I be worried?
Citing high levels of benzene, a chemical that can cause cancer, company Unilever just recalled some Dove, Tresemmé and other dry shampoos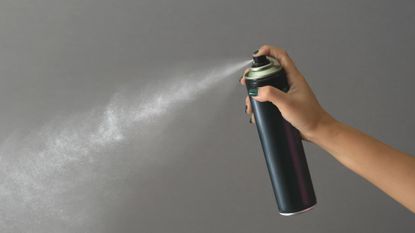 (Image credit: Getty images)
Consumer goods company Unilever United States has just voluntarily recalled a total of 19 dry shampoo products, citing potentially high levels of benzene, a chemical that can cause cancer, in each one.
According to details shared by Unilever with the Food and Drug Administration (FDA) on October 18, an internal investigation found that the propellants of some of the best dry shampoo buys made before October 2021 were the source of the dangerous benzene.
You can find the full list of recalled products and their lot codes right here (opens in new tab). Mentioned brands include Dove, Tresemmé, Suave, Nexxus, Bed Head by TGI and Rockaholic.
Specific products you should get rid of include the Nexxus Dry Shampoo Refreshing Mist, Dove Dry Shampoo Fresh Coconut and Dove Dry Shampoo volume and Fullness, plus the Suave Professionals Dry Shampoo Refresh and Revive.
If you were just about to go stock up on your hair products, worry not: all U.S. retailers have been notified of the change and have taken their products off the shelves. Do, however, check on the dry shampoos that you have at home already by cross-referencing that master list. Also visit UnileverRecall.com for instructions on what to do with the to-be-discarded items and how to get reimbursed for each one.
---
A colorless, airborne chemical or light yellow liquid when at room temperature, benzene is a classified carcinogen that, if interacted with at high levels (it can be swallowed, inhaled or even absorbed through the skin), can increase the risk of a variety of cancers including leukemia and blood cancer of the bone marrow. The chemical may also increase the risk of life-threatening blood disorders.
According to the U.S. Centers for Disease Control, benzene is also highly inflammable and boasts a sweet smell. When found within indoor air particles, it usually comes from products like paints, detergents, glues and furniture wax.
"Based on an independent health hazard evaluation, daily exposure to benzene in the recalled products at the levels detected in testing would not be expected to cause adverse health consequences," reads Unilever's official report to the FDA. "Unilever U.S. is recalling these products out of an abundance of caution. Unilever has received no reports of adverse events to date relating to this recall."
This isn't the first time that hair products get recalled for similar reasons. Last year, for example, Procter & Gamble (PG) made an announcement about potential dangers associated with over 30 of its aerosol spray haircare products because they might have contained benzene.
Citing similar concerns, the company even recalled over a dozen Old Spice and Secret-branded aerosol deodorants and sprays last year.
As scary as the news sounds, all we can really do as consumers is to stay alert and make sure we're up-to-date when it comes to matters of the sort.
Anna Rahmanan is a New York-based writer and editor who covers culture, entertainment, food, fashion and travel news. Anna's words have appeared on Time Out New York, the Huffington Post, Fortune, Forbes, Us Weekly, Bon Appetit and Brooklyn Magazine, among other outlets.