How you can get £45 worth of No7 Boots products for just £10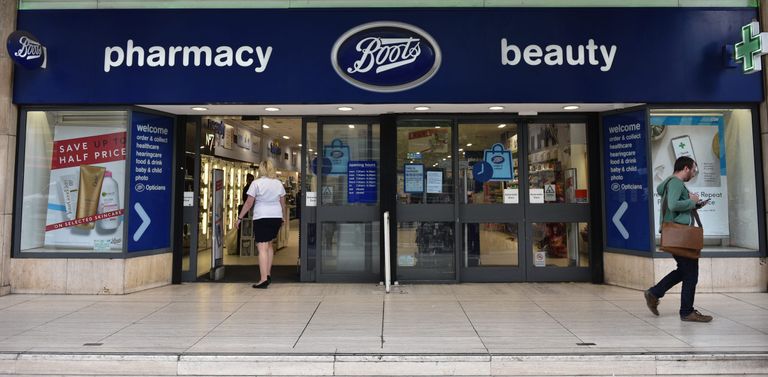 For lots of us Brits, Boots is an essential shop for all things beauty and health. And if you love No7 makeup, we've got great news for you.
A Boots customer has noticed you can get £45 worth of No7 goodies for £10, which includes two lipsticks and a makeup palette.
Sharing the news on the Extreme Couponing and Bargains Facebook group, the shopper explained how she did it.
"Right, make a purchase at Boots and you'll get a voucher.
"The voucher is £10 off if you spend £20 on No7, BUT if you buy two No7 products you'll get a palette worth £25.
"So £45 worth of No7 products for £10."
MORE: Twiggy reveals the easy beauty essentials she uses in her low-maintenance routine
To clarify, the shopper took to the comments section to explain how it worked further: "2 x £10 lipstick = £20. Palette free (but worth £25) - £10 voucher = £10."
We all know that makeup palettes can get expensive, so getting that as a freebie is good enough without getting two extra products too. Better yet, there's no minimum spend in order to receive the original voucher.
The free palette is their No7 Maple Glow Palette, containing four eyeshadows, two highlighters, a bronzer and a blusher. So that's plenty of everyday essentials for makeup lovers.
MORE: New medical breakthrough suggests the menopause can be delayed by up to 20 years
As for the £10 off voucher, this shopper chose to buy two lipsticks with hers but you could choose to redeem it on anything from the No7 range, provided it totalled up to at least £20.
With so much to choose from in Boots' No7 range including nail polish, mascara, tinted moisturisers, foundation and eyeliners, this is the perfect excuse to treat yourself.
No7 customers can also receive a free Instant Results Nourishing Hydration Mask (worth £15) when they spend £30 or more. This offer can only be redeemed online, so it's ideal for those who prefer to shop from the comfort of their own sofa.