This bestselling Sephora hair mask is finally coming to the UK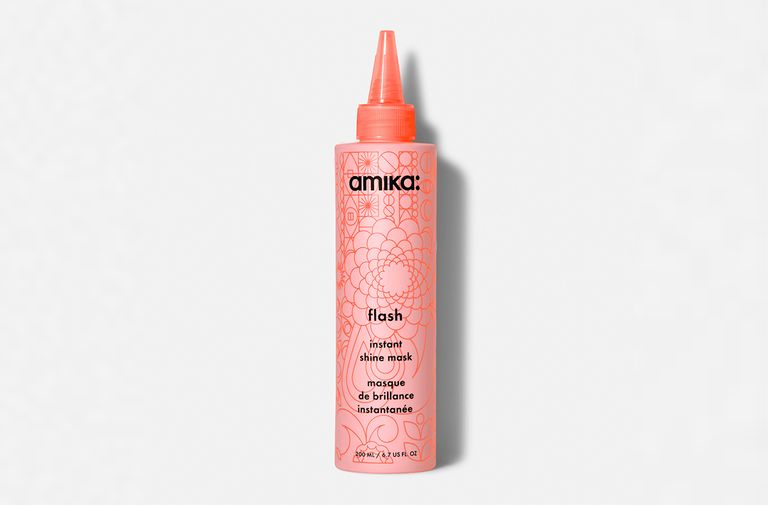 Any Sephora hair mask that sell outs out at the cult beauty retailer is one that lands straight on our list.
And luckily for anyone over on this side of the Atlantic, the latest sellout Sephora hair mask has just landed in the UK.
After being swiftly snapped up and shooting up the bestseller list when it launched in Sephora earlier this year, the amika Flash Instant Shine Mask popped up on the radar of beauty experts across the globe.
We love a good hair mask for a shot of nourishment and shine when locks are looking a but dull and lacklustre, and this one-minute wonder is perfect for a quick fix.
Designed for both fine and oily hair, the deeply conditioning mask claims to nourish dried out hair, while using amino acids to keep colour bright and pigmented and leave a shiny finish.
How to use the amika Flash Instant Shine Sephora hair mask
The bestselling hair mask can be used as a replacement for conditioner, or for those with thicker or more parched locks can be applied after using shampoo and conditioner.
To use:
Squeeze out excess water from your hair, or wrap in a hair towel or cotton t-shirt to soak up more water.
Divide damp hair into sections and then apply, covering lengths and ends.
Let the mask work its magic for 60 seconds and then rinse out.
Where is the amika Flash Instant Shine Mask available in the UK?
After selling out in Sephora earlier this year, the bestselling hair mask is now available to buy from online beauty retailer Birchbox.
'If your hair is looking a little dull and you need a fast but effective solution, look no futher than the Amika Flash Instant Shine mask!' writes the website.
'The amino acids and UV filters keep your colour bold and vibrant and your hair nourished, revitalised and shining brightly.
'Did we mention it does all of this in just 60 seconds? Talk about a quick-fix!'
amika Flash Instant Shine Mask
SHOP NOW: amika Flash Instant Shine Mask, £20, Birchbox
The bestselling Sephora hair mask will only set you back £20, so if you want one we'd try and get hold of it asap otherwise you'll be left trying to book a flight stateside...