Aldi's sell-out Chanel dupe perfumes are returning- just in time for Valentine's Day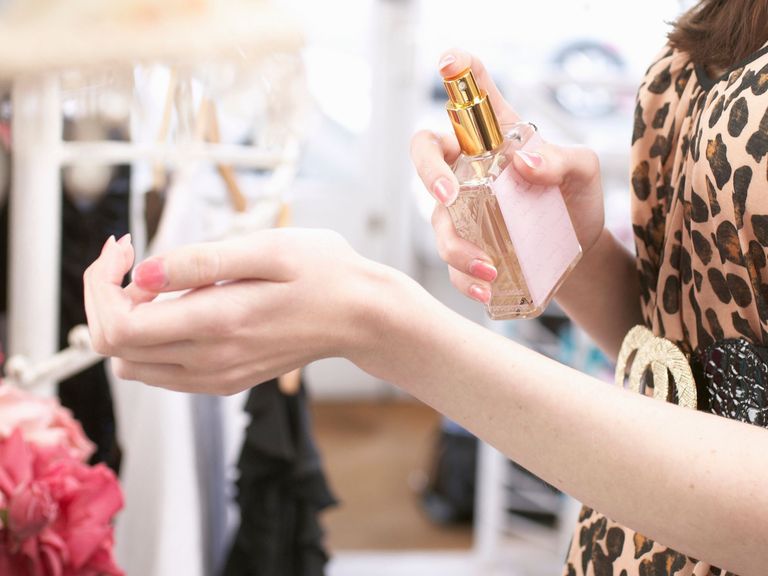 Aldi's popular signature scents that sell for a fraction of the price of their designer counterparts are coming back.
There's no need to worry about Valentine's Day gift ideas this year because Aldi have got it covered. On the 7th of February, Aldi's fragrances- 5th Element and Feminie -are returning to the shelves after selling out last year.
You can't afford to hang around however because the perfumes are in the Specialbuy range so once they are gone, they are gone!
Read more:
Fans are going wild for Aldi's cheap alternative to Chanel No.5 L'Eau, claiming the two scents are almost identical.The retailer's 5th Element perfume costs just £6.99, compared to the real deal which is far more expensive, at £113.The news will certainly help keep control of the Valentine's shopping budget if you want to get it for someone for the romantic day, with it costing £103 less than the original.
Reviewers are thrilled to find a cheaper option with one customer saying, 'It is amazing. But the most convincing thing for me was when my 10-year-old son told me I smelt like Grandma and she only ever wears the expensive one.'
Another reviewer was equally as happy, 'I am very fussy about my perfume & this Aldi copy of Chanel no 5 is EXCELLENT. Very pleased with my purchase.'
A 100ml bottle of 5th Element will be on sale in Aldi from the 7th of February for only £6.99. What a beauty bargain!
But if Chanel No.5 is not your scent of choice, never fear, because Aldi are selling a variety of replicas of well-known perfumes and aftershaves including Chanel Coco Mademoiselle.
It has been claimed Aldi's Lacura Ladies' Feminie fragrance not only looks the same but smells as fabulous as Chanel Coco Mademoiselle.
According to one customer, the cheaper version does the job just as well as the more expensive option, saying, 'Smells just like my favourite Coco Mademoiselle perfume by Chanel! I have sensitive skin & it's fine, no adverse reaction.'
Feminie can be bought for £6.99 which is probably a lot more appealing than splashing out on a £113 bottle by Chanel, if you don't want to break the bank.
Or if you don't fancy perfume this Valentine's Day, Aldi are also releasing new luxury Valentine's candles for only £3.99! There is a selection of scents including Fantasy which has hints of coffee, jasmine and vanilla; Desire which has a sweet, honey scent or if you would prefer hints of rose and violets you could opt for Love.
So you can now pick up your Valentine's gifts from Aldi while grocery shopping - simple!