This Zara fragrance is an identical dupe of the signature Chloé perfume we all love
The Chloé perfume has developed a cult following - and now Zara is here with their affordable dupe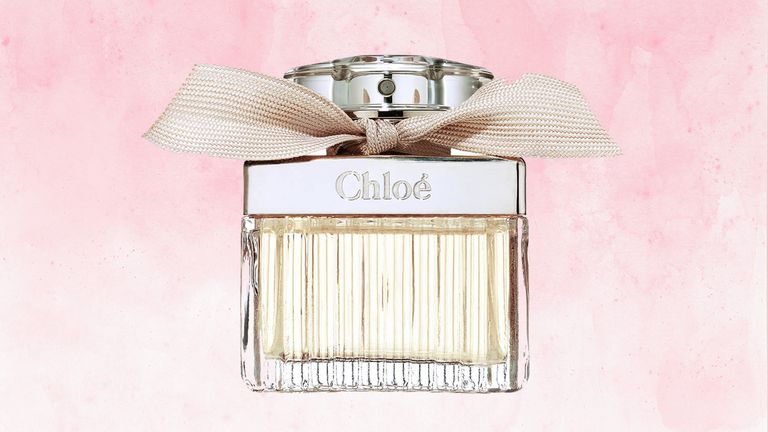 (Image credit: Getty / Chloé)
If there's one bottle any luxury fragrance lover is sure to have on their shelf, it's the signature Chloé perfume that has developed a cult following the world over.
The unbelievably fresh notes of the globally-favored perfume are instantly recognizable to lovers of the spray and the gorgeously sophisticated bottle is a status symbol in its own right.
But while the clean, flowery scent is undeniably heavenly, a big bottle of the good stuff isn't a frivolous purchase for most.
If, like a swipe of the best mascara, a mandatory spritz of this has become a prerequisite for leaving the house (and with this warm floral-cedar blend how could it not be), then staying stocked up on the treasured essential isn't entirely bank account-friendly.
So luckily high-street store Zara is here with their outstandingly similar dupe that will set you back a fraction of the price.
Generally known as a high-street fashionista hub thanks to its affordable takes on the season's most recent catwalk looks, Zara offers shoppers the chance to keep their wardrobes on-trend for a fraction of the designer prices.
So it's no surprise that their Powdery Magnolia fragrance is a perfect match for the luxury Chloé perfume.
Zara Powdery Magnolia eau de toilette
The affordable eau de toilette boasts notes of peony, rose and cedar - the same essentials that hold up the famous Chloé eau de parfum, while the classy but simple packaging mimics Chloé's signature bow detailing as well as its neutral and chic color palette. And this is all on offer at a fraction of the price that cult Chloé fragrance is available at.
However, a 100ml bottle of Zara's Powdery Magnolia perfume costs a mere £15.99 - that's a £73 saving on the 75ml bottle of Chloé's eau de parfum.
And fans of the scent have even flooded social media with tales of its uncanny resemblance.
Of course, being an eau de toilette, the Zara perfume won't linger quite as long as the Chloé original - but at such a cheap price a few extra spritzes throughout the day definitely won't break the bank.
And it's not just Zara who are offering an affordable alternative.
With their talent for home fragrance that has given us some of the best scented candles in our lives, it's no surprise that luxury high-street staple The White Company offers their own line that also bears a striking similarity to the designer favorite.
Their Blanc range blends notes of pure white geranium and bright juniper berry for a fresh eau de toilette that resembles the Chloé perfume.
And if you're as obsessed with the scent as we are, they also offer homeware and skincare alternatives, with a candle, diffuser, hand wash, hand cream and body cream available in the addictive blend.
The signature Chloé perfume does still have our heart, but at such a fraction of the price there's no harm in saving that for special occasions and going for the Zara or The White Company options for daily wear.