Aldi's £3.99 'Miracle Cream' is finally back – and it's perfect for the winter months
Some have called it 'life changing'...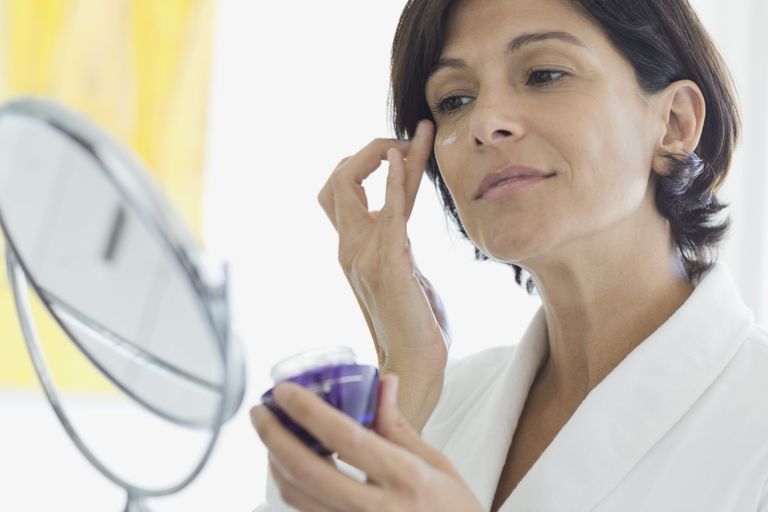 As the colder weather approaches, a good moisturiser is an essential product in any beauty routine. Thankfully, Aldi's very affordable one is finally returning to our shelves...
Aldi's Lacura Miracle Cream is a versatile product which is tailored to protect, moisturise and soothe normal, dry and irritated skin. So if you have any of these skin types and are looking for a cheap to product to add alongside your best eye cream it's definitely worth considering.
If you're looking to save on your skincare this season, you can grab yourself a 50ml tube for less than £4, and we do love a good bargain!
The product, which has been compared to Elizabeth Arden's iconic Eight Hour Cream (£28), has been a hit ever since it was first launched in 2018, but sadly it's part of Aldi's SpecialBuys - so when it's gone, it's gone!
However, it has finally been restocked, so purses at the ready. We're not sure if it'll be available online, so your best bet is to head to your nearest store to see if they have any.
SHOP NOW: Lacura Miracle Cream, £3.99, Aldi
According to Aldi, the product 'seals in moisture and protects skin from the drying effects of wind, relieves irritation and redness caused by waxing or shaving, and softens rough & cracked heels, dry cuticles and chapped lips'.
The fact it targets multiple areas means it's worth trying for such an affordable price tag. You can even use it to shape your eyebrows, with the retailer claiming it can also 'revitalise the delicate skin on eyelids'.
Is there anything this cream can't do?
And this is not the only big Aldi beauty news you should know about. Earlier this year, the supermarket announced their countdown to New Year advent calendar.
In a similar vein to your Christmas advent calendar, this one is filled with beauty goodies to help you celebrate your countdown to 2020. It starts on Boxing Day (26th December) and ends on New Year's Eve (31st December).
If you'd like to ruin the surprise and see what's inside, we covered everything to do with Aldi's New Year Countdown Calendar. Are you as excited as we are?
If you're really not fussed about all that and would rather snuggle up with a scented candle, Aldi also launched their Cosy candle and diffuser collection.
So whatever you're after this season, it's definitely worth heading down to Aldi to see what bargains you can get your hands on.
Just make sure you save some for us!