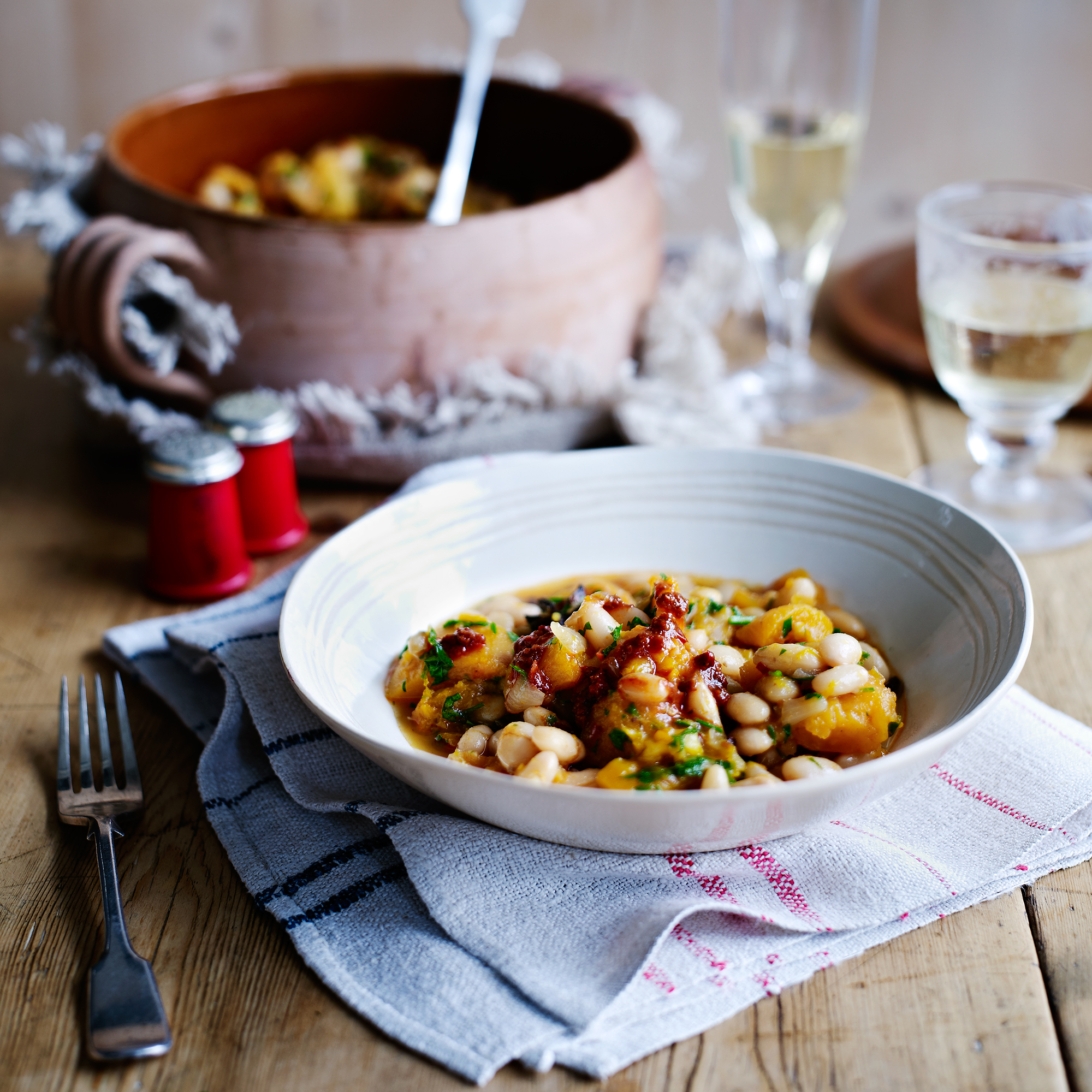 Vegetarian recipes to inspire meat-free days, including easy vegetable bakes, vegetarian pasta recipes and substantial warm salads that are a meal in themselves. This bean and root vegetable pot is sweet pottaoes and cannellini beans to make a filling one pot meal that's just 303 calories.

See the
bean and root vegetable pot recipe
.
Click through to see more vegetarian recipes...