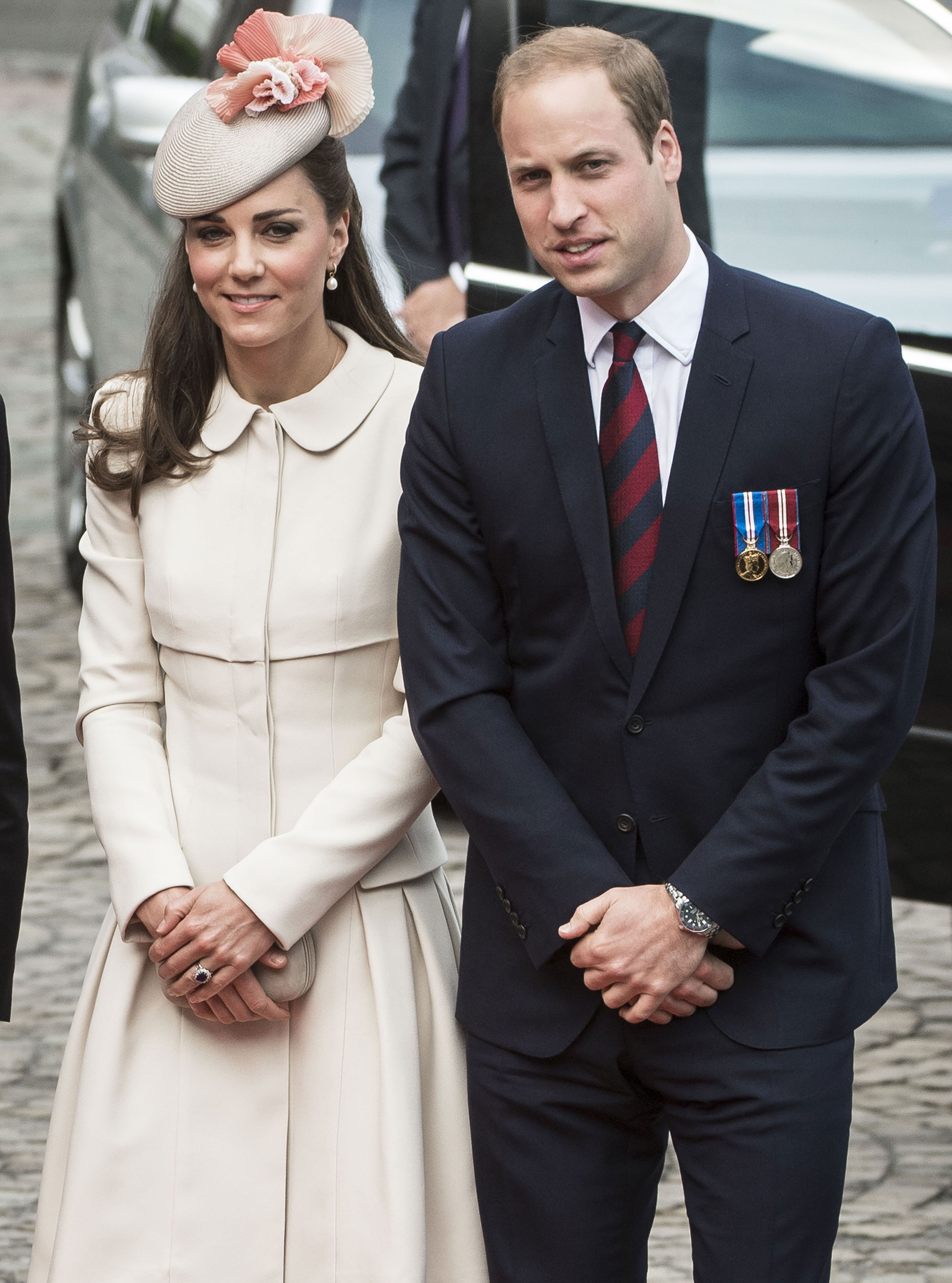 The Duke and Duchess of Cambridge arrived at the St Laurent Abbey in Liege, Belgium for the ceremony of the 100th anniversary of the First World War early this morning. Today is exactly one hundred years since Germany invaded the country, and Britain declared war.

The anniversary ceremony was held in the Belgian city of Liege, which was the Germans' first obstacle in WW1 and was awarded the prestigious Legion d'Honneur by France.

Prince William proudly displayed his Jubilee medals given to him by the Queen at the centenary ceremony, whilst Catherine looked elegant in a simple cream ensemble.


Daily Email
Get the best entertainment news, recipes, fashion, beauty and wellbeing advice for you. For FREE.
Sign up