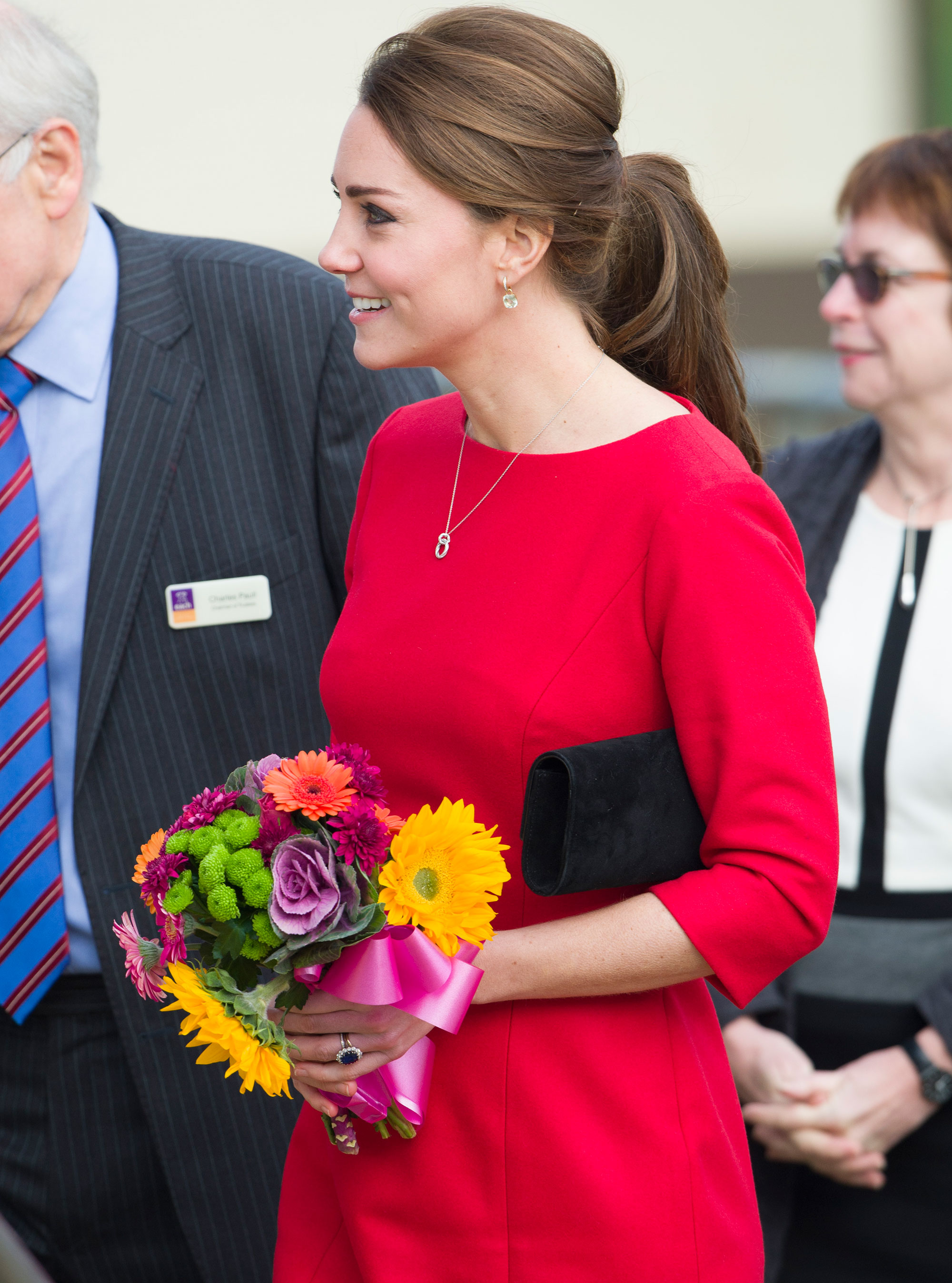 Catherine has braved the winter chill in Norfolk to launch a fundraising appeal to support East Anglia Children's Hospices.

The Duchess, who is about 18 weeks pregnant, met families who have been supported by EACH. She was then presented with a beautiful bunch of flowers by one young girl, which she carried around proudly.

Catherine was especially touched by Leigh Smith, a mother who lost her three-month-old baby from a rare heart condition. Leigh had sent the Duchess a letter about her late baby Beatrice, and had received a personal reply from the Duchess.

"Kate sought me out and gave me a hug just before she left," Leigh told press. "I was getting quite teary-eyed, she had tears in her eyes and
she just said to me, 'You're a very brave lady and again, I'm just so,
so sorry.'"