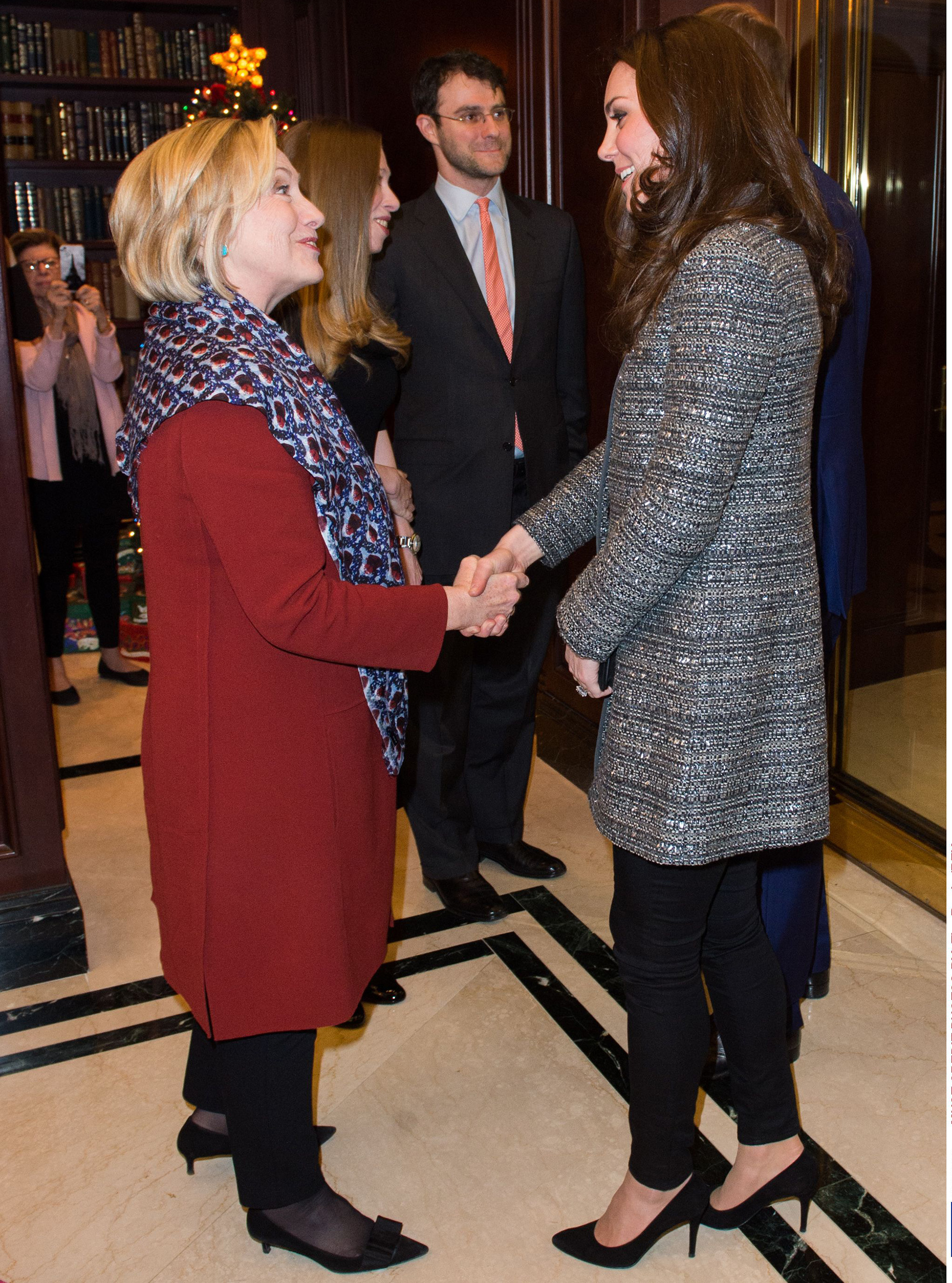 Last night the couple were introduced to the former Secretary of State Hillary Clinton, who appeared delighted to meet them.
The Duchess wore another boucle coat for the greeting, this time a grey number by American designer,
Tory Burch
. Rarely seen in anything but skirts and dresses, Catherine paired her grey coat with a pair of smart straight cut trousers.
The last part of the Duke and Duchess' whirlwind visit will see them host a gala dinner at the Metropolitan Museum of Art to support St Andrew's University, where the couple met. The lavish £85,000-per-table event has a 450-strong guest which includes William's cousin Eugenie - who currently works at an auction house in the city, Tom Hanks (whose daughter studied at the Scottish university), actress Mary-Kate Olsen, and chief executives from Cartier, the Bank of America and Citi group. Many of the high-profile women attending the event have had dresses specially commissioned for the evening, will they outshine Catherine?
Latest galleries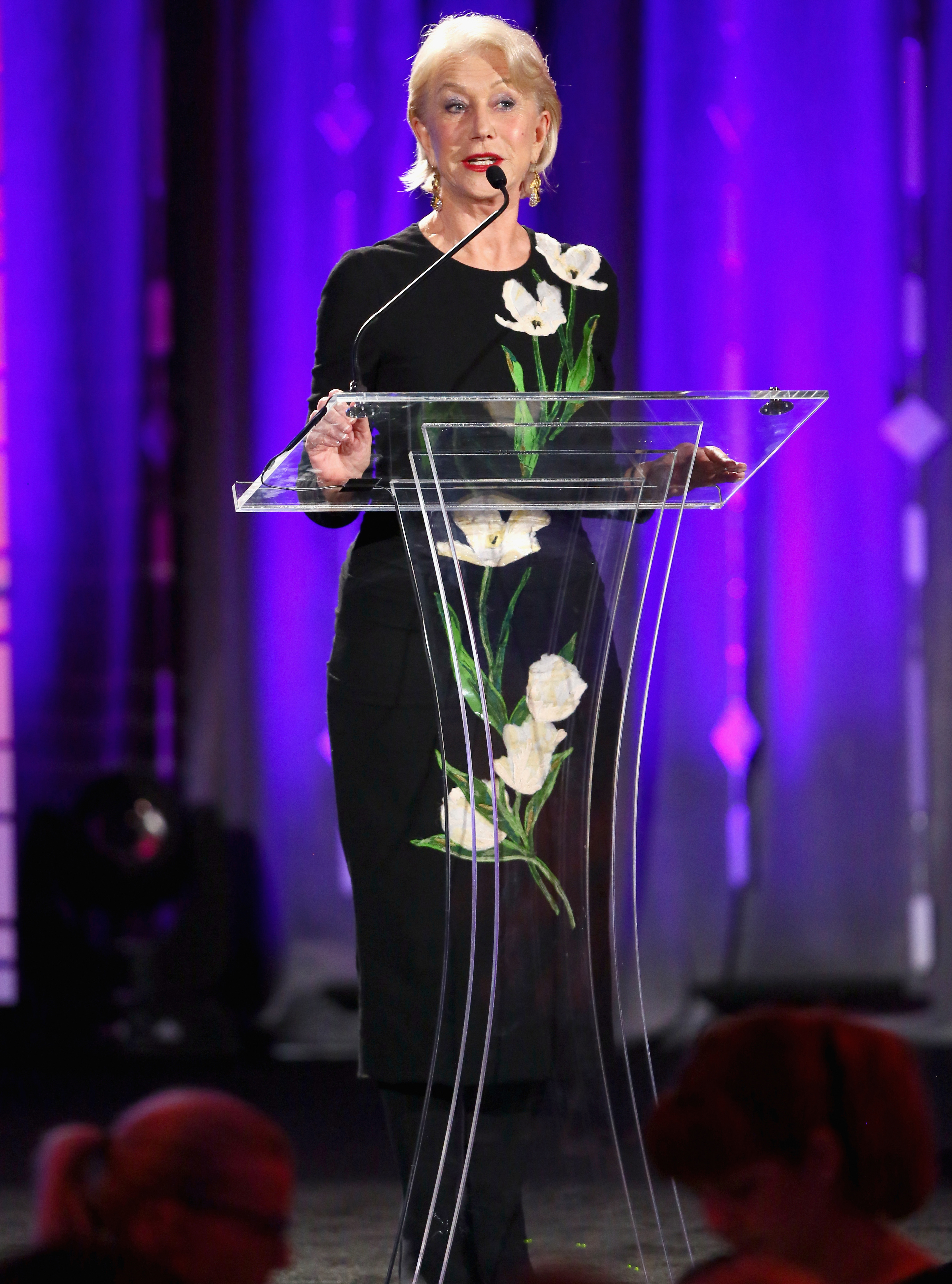 The actress always nails red carpet style. Swoon over her best looks here...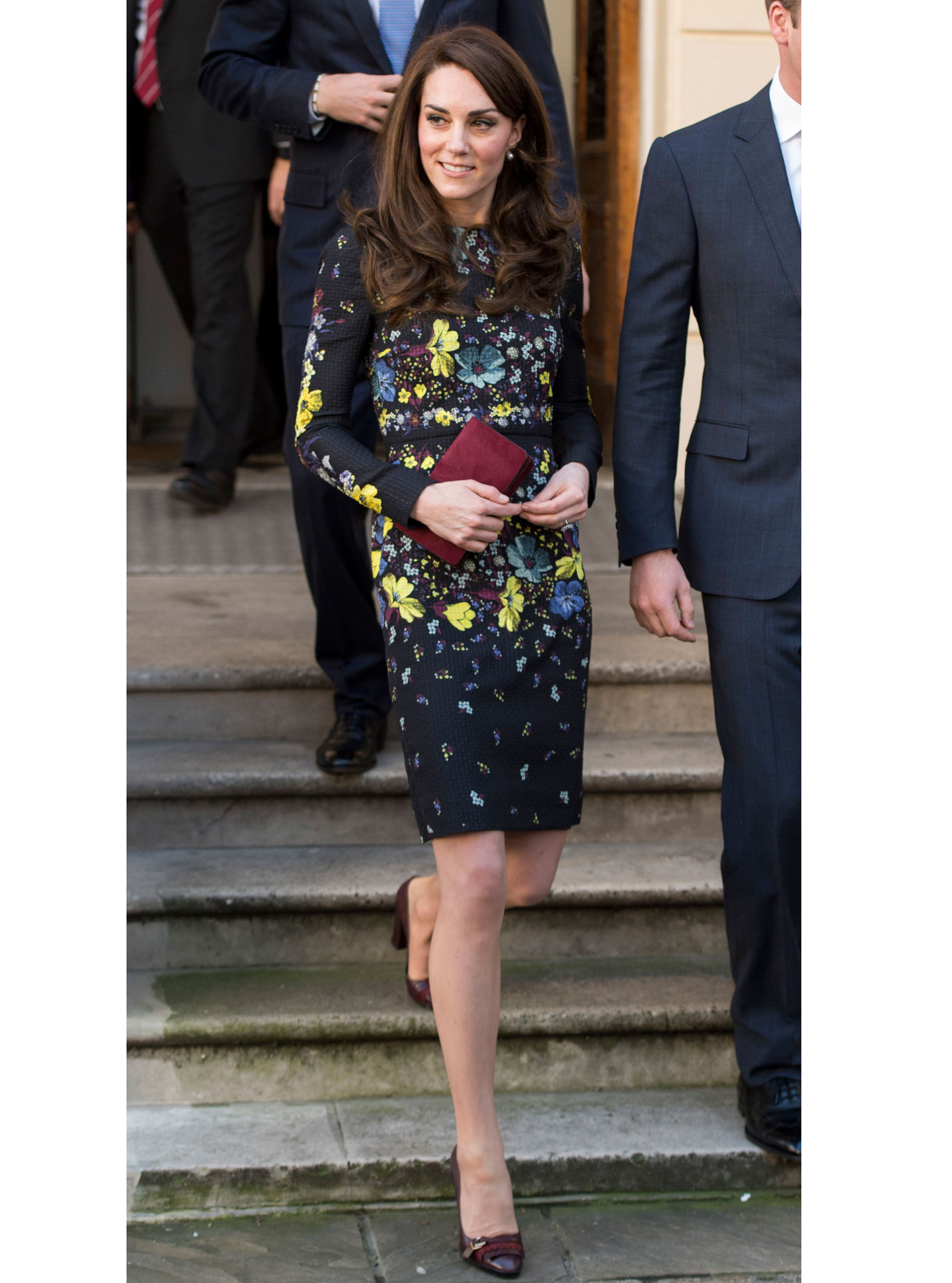 Read all about Catherine Middleton's style and royal engagements here...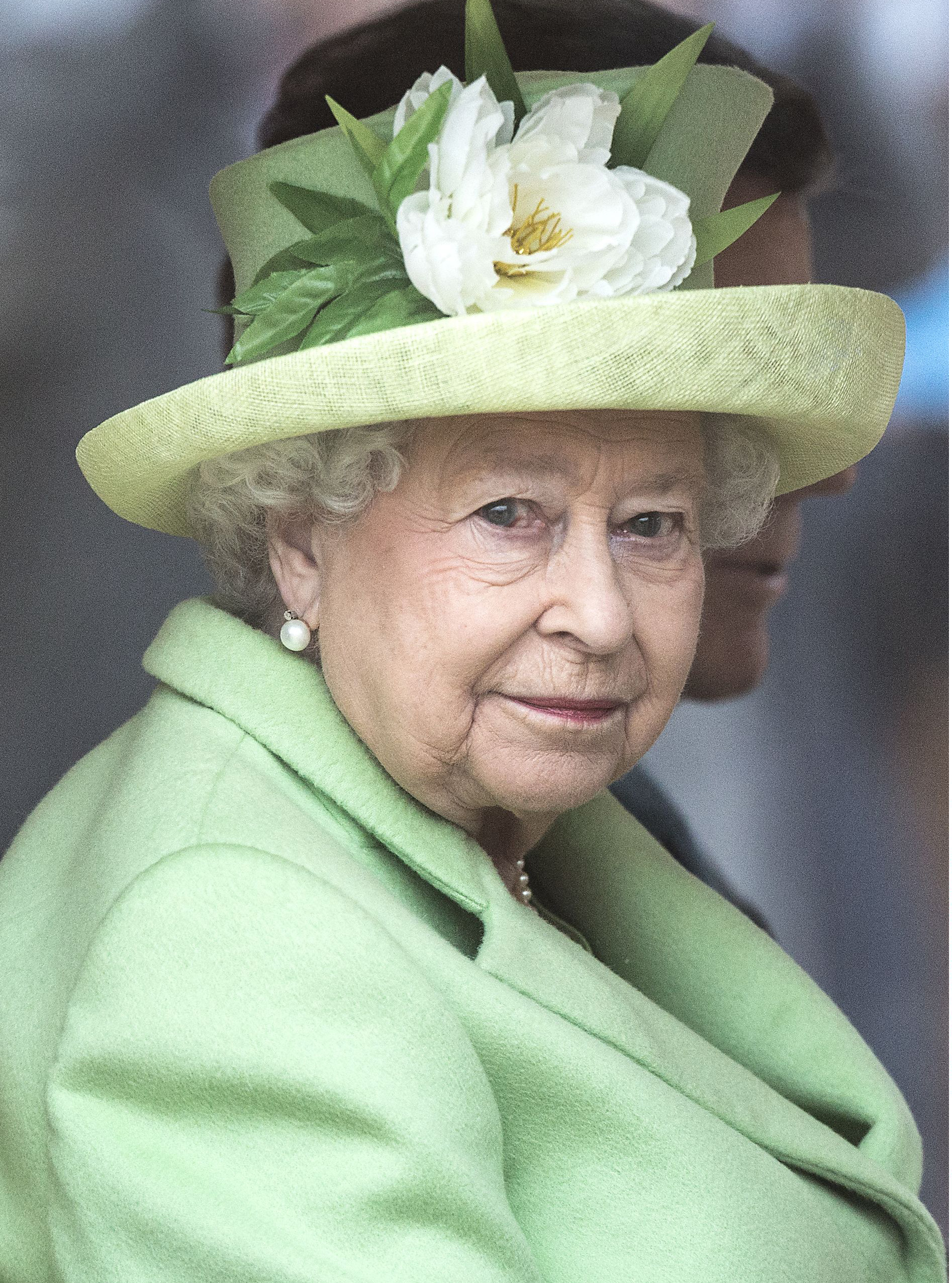 Celebrate the Queen's signature looks with our round-up of her best looks