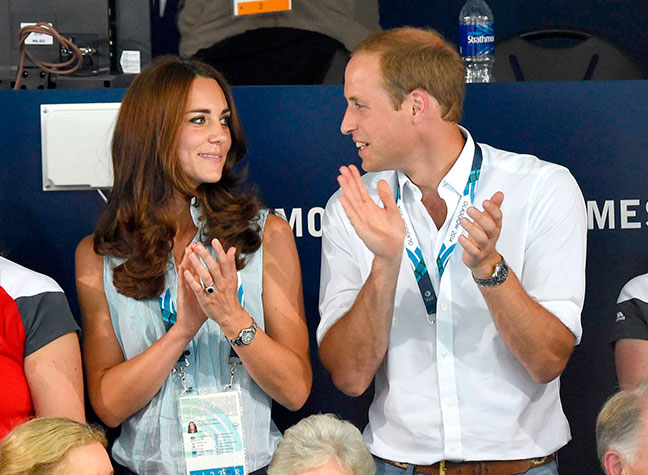 The Duchess of Cambridge and Prince William looked besotted with one another as they applauded the winner of the freestyle swimming at the Commonwealth Games.

The couple left Prince George at home to spend the day watching the Games in Glasgow, spotted here cheering on Welsh swimmer Jazz Carlin as she won the 800m freestyle gold medal at the Tolcross Swimming Centre.

Throughout the swimming, William and Catherine were seen fooling around with their passes and laughing adoringly at each other as they tried to cool down in the Scottish heat.

Daily Email
Get the best entertainment news, recipes, fashion, beauty and wellbeing advice for you. For FREE.
Sign up