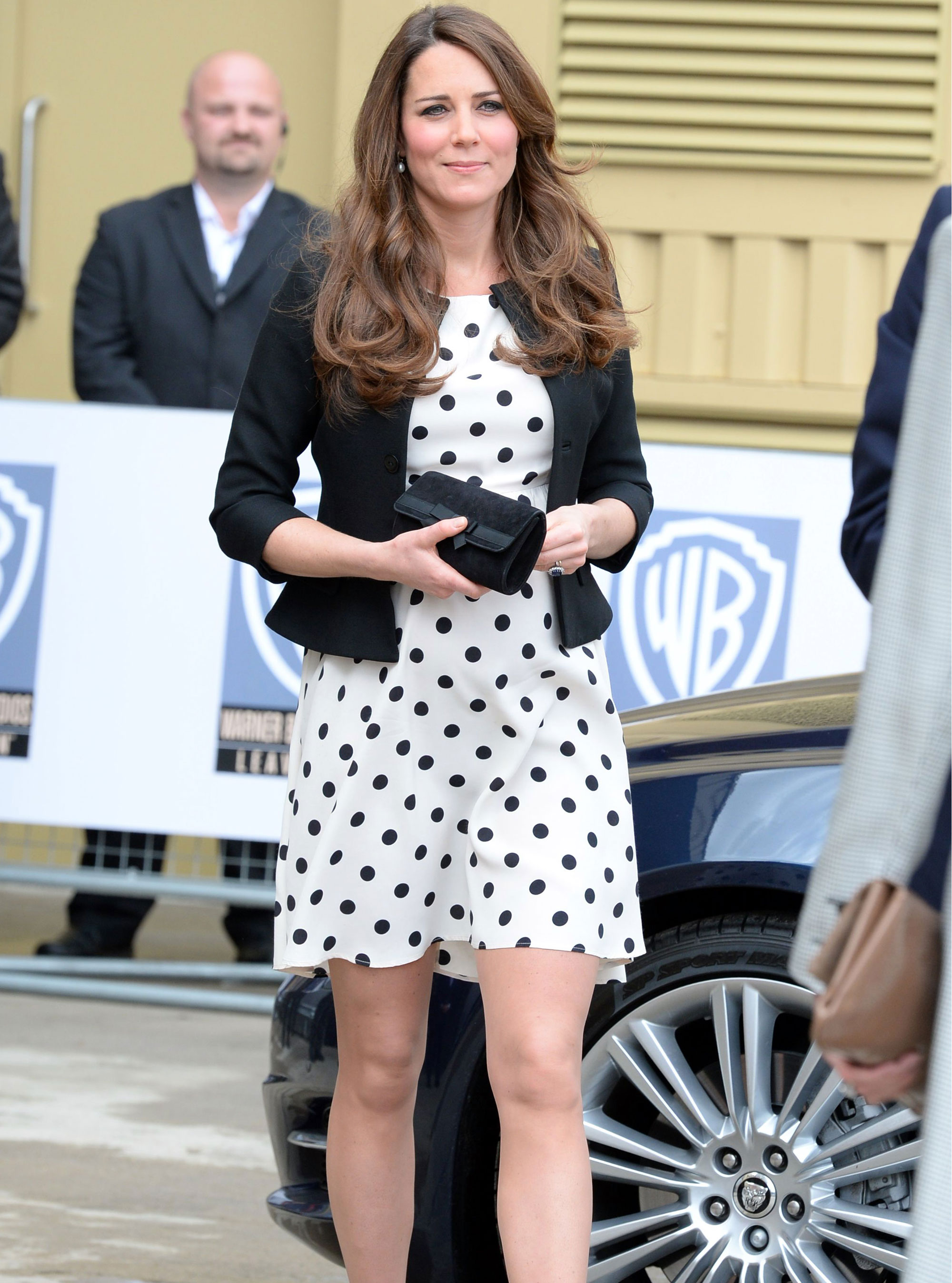 A fun day out for the Duchess! Kate Middleton has spent the morning on the Harry Potter tour at Warner Bros. Studios in Hertfordshire with husband, Prince William and brother-in-law, Prince Harry.
The trio came together to attend the inauguration of the studios where all eight Harry Potter movies were filmed, along with other British blockbusters like The Batman Trilogy.
It was obviously an enjoyable morning. After making a speech in which he joked that Prince Harry still thought the Harry Potter films were real, William then jumped in the driving seat of the Batmobile and jokingly said: 'You don't do baby seats for these cars, do you?' - much to pregnant Kate's amusement.
See more
Kate Middleton photos
Daily Email
Get the best entertainment news, recipes, fashion, beauty and wellbeing advice for you. For FREE.
Sign up