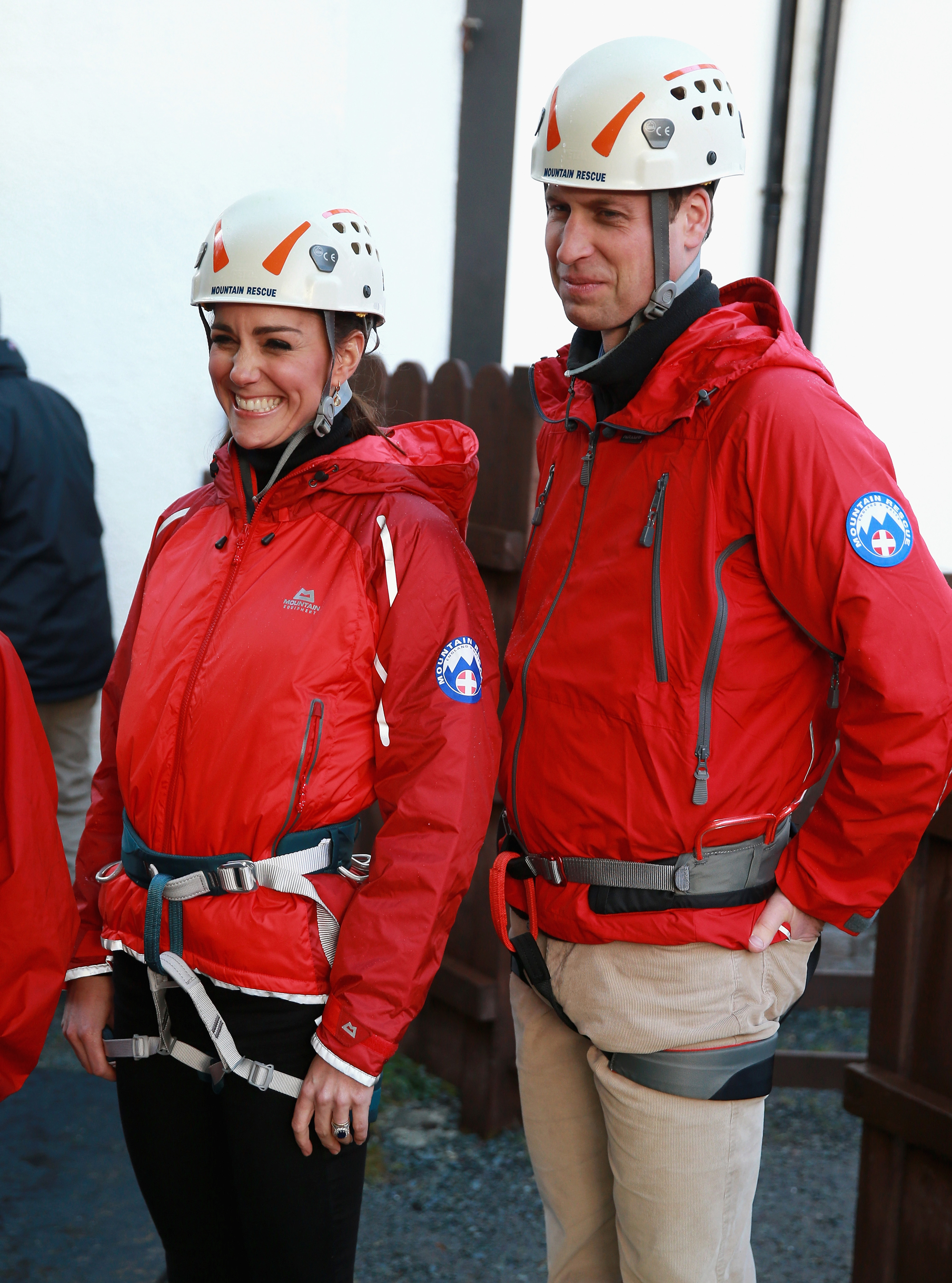 During their trip to meet organisations in North Wales supporting young people and tackling mental health issues, the Duke and Duchess of Cambridge took time out of their busy schedule to try out abseiling at an outdoor education centre.

Click through for more photos...

The world is captivated by Kate
Middleton's unfailingly elegant style. And, is it any wonder? Whatever
the occasion, the weather or the activity, the Duchess of Cambridge,
Kate Middleton never ceases to amaze us with her effortless glamour.

When
Catherine Middleton married Prince William in April 2011, she made
fashion history as she graced Westminster Abbey in an intricately
embellished wedding dress, designed and created by Sarah Burton from
Alexander McQueen. Kate Middleton's dress was exquisite with sleeves of
delicate lace sewn on to a bodice that accentuated the Duchess of
Cambridge's dainty figure. Almost four years on, Kate Middleton has
become a national fashion icon.

Her style is demure and pretty
and, as she darts from glamorous Royal appointments to her husband's
sports games, Kate Middleton will always be found wearing an appropriate
outfit that doesn't compromise on style. Kate Middleton's ability to
dress glamorously yet practically has been showcased on many occasions;
the Duchess of Cambridge has been pictured playing ping-pong in a Hobbs
dress, cricket in stilettos and hockey in heeled knee-length boots.

A
former accessories buyer for high street fashion chain Jigsaw, Kate
Middleton's eye for fashion detail and love of beautiful embellishment
is evident in all her outfit choices. Kate Middleton may attend some of
the UK's most high profile events, but her style is understated and
achievable as she favours high street brands such as L.K. Bennett,
Reiss, Zara and Whistles. Kate Middleton often recycles outfits and
shoes, combining a well-loved pair of wedges with a new dress or picking
a worn article from her wardrobe to team with something new.

With
a busy schedule filled with glamorous Royal engagements, family
commitments and visits to various fundraising events, Kate Middleton's
wardrobe is versatile, fashionable and ever expanding. From looking
positively regal at the Queen's jubilee to running around after Prince
George at William's polo game in jeans and a t-shirt, see the highlights
of Kate Middleton's Royal wardrobe here.