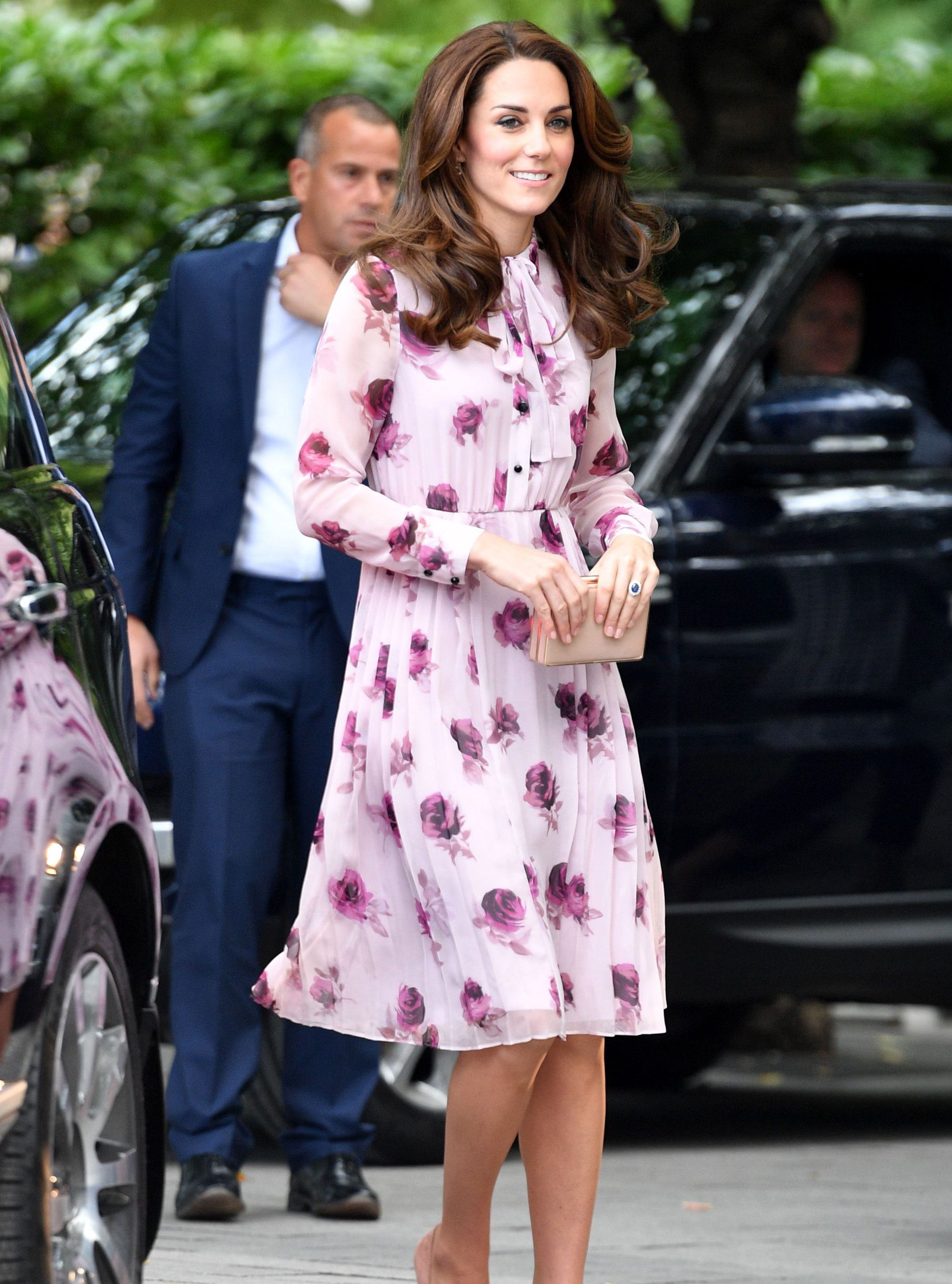 Kate's latest look has divided opinion with her pink, floral Kate Spade dress deemed too summery and too prim by some fashion critics. Others have been more positive about her dress choice with its chic pussy bow neck line, and fun print on on-trend pleats. The jury is out but we personally love this look and seemingly others do too as the dress sold out just a few hours after she was pictured wearing it.

We LOVE hearing about Kate Middleton's latest Royal engagements and admiring her unfailingly stylish outfits. Her look is demure and pretty and, as she darts from glamorous Royal appointments to her husband's sports games, Kate Middleton will always be found wearing an appropriate outfit that doesn't compromise on style. Kate Middleton's ability to dress glamorously yet practically has been showcased on many occasions; the Duchess of Cambridge has been pictured playing ping-pong in a Hobbs dress, cricket in stilettos and hockey in heeled knee-length boots.

A former accessories buyer for high street fashion chain Jigsaw, Kate Middleton's eye for fashion detail and love of beautiful embellishment is evident in all her outfit choices. Kate Middleton may attend some of the UK's most high profile events, but her style is understated and achievable as she favours high street brands such as L.K. Bennett, Reiss, Zara and Whistles. Kate Middleton often recycles outfits and shoes, combining a well-loved pair of wedges with a new dress or picking a worn article from her wardrobe to team with something new.

With a busy schedule filled with glamorous Royal engagements, family commitments and visits to various fundraising events, Kate Middleton's wardrobe is versatile, fashionable and ever expanding. From looking positively regal at the Queen's jubilee to running around after Prince George at William's polo game in jeans and a t-shirt, see the highlights of Kate Middleton's Royal wardrobe here...