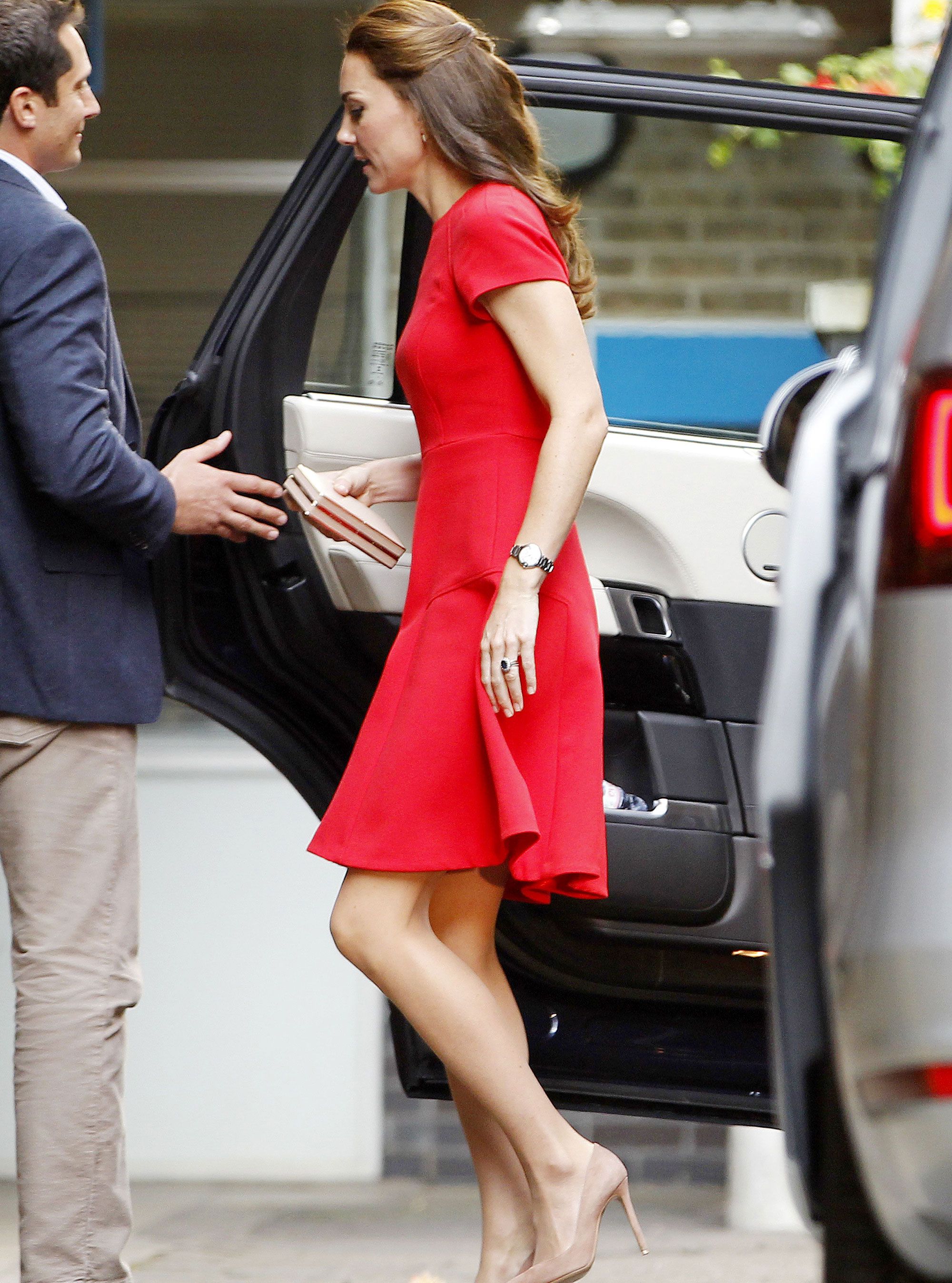 On her second day of busy engagements, the Duchess of Cambridge opted for a stand-out red dress. Catherine has been in London to visit YoungMinds, a helpline service run by one of the eight charity partners of the Heads Together mental health campaign, along with husband William.
Prince William Opens Up About Losing His
Mother As He Comforts Young Boy
Yesterday, whilst on a visit to a
hospice in Luton, Prince William took time out of his day to comfort a young boy who had just
lost his mother. In an emotional
exchange, William opened up about his own loss where he said "Time makes it
easier. I know how you feel. I still miss my mother every day - and it's 20
years after she died." Ben Hines, who is just 14 years old, went on to share
stories of his late mother with the young Royal to which Wills listened
intently. William went on to
stress the importance of talking about the death as a family and made the rest
of the family promise that they would continue to do that. He also reassured
the young teen that it was okay to miss her.
We LOVE hearing about Kate Middleton's latest Royal engagements and admiring her unfailingly stylish outfits. Her look is demure and pretty and, as she darts from glamorous Royal appointments to her husband's sports games, Kate Middleton will always be found wearing an appropriate outfit that doesn't compromise on style. Kate Middleton's ability to dress glamorously yet practically has been showcased on many occasions; the Duchess of Cambridge has been pictured playing ping-pong in a Hobbs dress, cricket in stilettos and hockey in heeled knee-length boots.
A former accessories buyer for high street fashion chain Jigsaw, Kate Middleton's eye for fashion detail and love of beautiful embellishment is evident in all her outfit choices. Kate Middleton may attend some of the UK's most high profile events, but her style is understated and achievable as she favours high street brands such as L.K. Bennett, Reiss, Zara and Whistles. Kate Middleton often recycles outfits and shoes, combining a well-loved pair of wedges with a new dress or picking a worn article from her wardrobe to team with something new.
With a busy schedule filled with glamorous Royal engagements, family commitments and visits to various fundraising events, Kate Middleton's wardrobe is versatile, fashionable and ever expanding. From looking positively regal at the Queen's jubilee to running around after Prince George at William's polo game in jeans and a t-shirt, see the highlights of Kate Middleton's Royal wardrobe here...