Weekly horoscope: Monday 15th June - Sunday 21st June
Curious to know what the week has in store for you?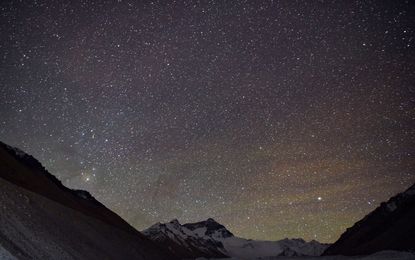 (Image credit: VCG via Getty Images)
Read your weekly horoscope from expert astrologer Sally Morgan, and discover what's in store for the week ahead...
Our weeklyhoroscope will help you plan your next seven days with our astrological updates. Our resident world-class psychic astrologer forecasts for every star sign on love, family, career and more. So check back weekly for our free forecast!
Weekly horoscope, Monday 15th June - Sunday 21st June
Weekly Horoscope: Aries
Pride comes before a fall, and this is a time not to overkill on anything that you might not be seeing too clearly. Someone wants something you are not prepared to give.
Weekly Horoscope: Taurus
If you're going through a sticky patch financially, this is a week to turn things around. Help offered from a relative should be grabbed with both hands.
Weekly Horoscope: Gemini
Things are looking up when an important document is signed, and you will be able to sleep at night knowing you've achieved the results you wanted.
Weekly Horoscope: Cancer
Some good news is winging its way to you this week. Don't let other people's opinions put you off, because they may be thinking only about what's right for them.
Weekly Horoscope: Leo
Seeing the writing on the wall will bring you more clarity when someone does something that you realise would only cause trouble. Keep your feelings to yourself.
Weekly Horoscope: Virgo
Your senses draw you to a whiff of change in the air, and fortunately, it's all good news. Entering a competition puts you in for a high stakes win.
MORE:Which houseplant should you buy, according to your star sign? (opens in new tab)
Weekly Horoscope: Libra
Don't let others fool you into buying a piece of a timeshare that they are trying to get rid of this week, or you might just come unstuck yourself.
Weekly Horoscope: Scorpio
If you are leaving the house for a few hours, make sure you lock up properly and turn off all the taps or you may find you have a flood on your hands.
Weekly Horoscope: Sagittarius
Quick thinking this week by you, will get you out of a spot of bother and you will come away thinking how much your luck has changed. Look at a big purchase very carefully.
Weekly Horoscope: Capricorn
Emotional security will be heightened for you when a lover makes a proposition or wants to buy you something special. Think big in terms of assets to be gained.
Weekly Horoscope: Aquarius
There is light at the end of the tunnel for you and you probably already have it in your sights. A windfall or promotion will come up, so think about celebrating.
Weekly Horoscope: Pisces
An acquaintance you have recently come across may turn out to be more of a friend when they show how compatible to you they are. Don't hold back.
Sally Morgan is Britain's best-loved psychic. She was just four when she reportedly saw her first spirit and since then has developed her skills to be one of the top 5 psychics in the UK. She even read for Princess Diana for four years.