Venus in Taurus: what supercharged time to manifest love, sex, pleasure, and relationships means for your sign
Venus in Taurus makes romance and lust easier to attract but it's also a time to slow down and really appreciate the simple pleasures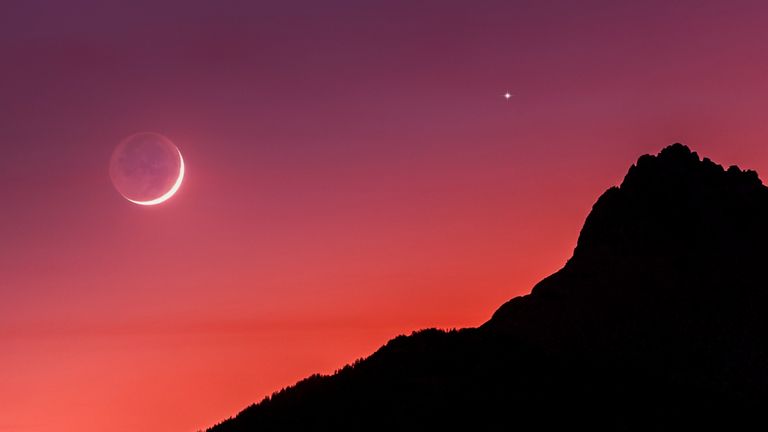 (Image credit: Pascal Fraboul / EyeEm/Getty Images)
Venus in Taurus says open up to things that feel great, to appreciate the simple pleasures, and to manifest the not so simple ones - like matters of the heart!
The Full Moon May 2022 fell on a Lunar Eclipse which, as we know from Eclipses in astrology, is a great time to end certain chapters - and now it's time to begin new ones!
The timing couldn't be better as Venus, the planet of love and beauty, moves into the luscious and sensual earth sign of Taurus from May 28 until June 22, 2022. Earth sign Taurus is considered one of Venus' homes, making this one of her favorite signs to be in.
It means all those alluring Venusian sensibilities, namely what we're attracted to and how we attract it to ourselves, can express themselves much more effortlessly. The result: love, sex, pleasure, and relationships have an easier time manifesting in our daily lives. Check back in on your love horoscope 2022 - maybe you need to reflect on what's in your stars. Need some inspiration? Why not pick up some tarot cards and let them bring up some thought points to consider.
Venus in Taurus is also a call to slow down and really appreciate the simple pleasures. It's taking a walk and noticing the birds chirping, flowers and trees blooming, and neighbors chatting. It's taking in a show, playing a song on repeat, dancing, going to a gallery, or curating your personal aesthetic. It's enjoying every bite and morsel of the food you eat, appreciating its taste, and being grateful for its sustenance. It's about valuing your body, your breath, and the beauty of life in general. And if we allow ourselves to soak in this cosmic shift in energy, it will enable us to be gentle and generous with ourselves and others.
With this Venus transit, every sign is now primed and poised to welcome in this abundant energy of love, self-care, sensuality, and luxury. Here's how Venus entering Taurus will affect you depending on your star sign and how you can make the most of this transit to call more love into your life. For the most accurate reading, look at your sun, rising, or Venus sign according to your astrology birth chart.
How will Venus in Taurus effect your star sign?
Aries
With the planet of love, beauty, and the arts currently residing in your 2nd house of personal income and resources, if there is any sign that has a cosmic permission slip to go on a shopping spree, it's you, Aries. It's not about frivolous spending, however. Venus in a grounded earth sign wants you to think about a long-term investment in a statement piece. Have you been considering building a capsule wardrobe? Eyeing a mobile phone upgrade? Whatever it is, it's about a splurge that's will make you feel good, not bad, after you spend it. Venus wants you to let go of shame associated with money in whatever way serves your highest and best.
Taurus
The stars are smiling on you, Taurus, and giving you the divine opportunity to add more sensuality and passion in your life. With Venus currently in your home sign—a place where she absolutely loves to be—and in your 1st house of self-identity and personality, use this time to call people who value you for you and see you for the person you are, not a projection of who they think you should be. This is a time when you easily can magnetize like-minded and supportive people to you—without having to chase it. You're oozing charisma and generating good vibes, and you'll find that people seem effortlessly drawn to you during this transit. Enjoy it!
Gemini
For you, Gemini, this transit of Venus in your 12th house of the subconscious is all about receiving the cosmic invitation to love yourself—whatever you perceive your flaws, foibles, and other supposed imperfections to be. Venus is here to remind you that if the price of being loved was perfection, then no one would ever be loved at all. You don't have to hold yourself to an impossible standard. Right now, your celestial obligation is only to yourself and giving yourself the care, attention, and perhaps even pampering you need to soothe your heart so you're ready to receive what you deserve.
Cancer Sun
Cancer, you love entertaining and are known for making others feel warm and welcome in your presence. Consider using this transit of Venus in your 11th house of friendship to show your closest compatriots how much they mean to you. Friendships take work, but we often talk about them as if they require anything more than minimal effort, they're not worth it. Venus wants you to reframe how you think about friendship and see that it's more about the people who value you for you. And then ones who are there to celebrate your wins and support your through your losses. Call up your friends, schedule a group hang, and use this transit to have fun together—because platonic love is love too.
Leo Sun
Your professional life may have been a little shaky over the last several years, with several unexpected ups and downs—magnified by a series of eclipses in your 10th house of career and public image. Luckily for you, Leo, with Venus entering this house, she will bring some much-needed grounding energy and offer you some sweet rewards. Perhaps an easy meeting with your boss, the welcome arrival of a new coworker to help manage your workload or recognition for all the hard work you've been doing. And if you're not happy at work, use this time to ask Venus to pull a few strings for you in the career department and help you find a job you love.
Virgo
Virgos will be out of the office during this transit—literally. Venus entering your 9th house of travel and adventure will have you desiring to break free from the monotony of the daily grind and exploring greener pastures. Get your most free-spirited friend on board, book that flight, plan that vacation, and pack your bags to the most exotic (or budget-friendly) place you can get away to. The destination matters less than the experience of being there. See the sights, enjoy the food, experience a new culture, and live in the moment because who knows, you might just meet a stranger that whisks you off your feet.
Libra
If you've been looking to heat up your sex life, this is the transit for you, Libra. Venus will be lighting up your 8th house of emotional bonding and intimacy—and this could end up feeling like a fated time in your life. Transits in this house often bring up karmic balances and we can end up hearing from long-lost friends and lovers from the past or deepen our commitment, trust, and sense of vulnerability with our current lovers and partners. Be open to what Venus brings and remember that Venus does bring us gifts. Her role in our lives is to open us up to being receptive and remember how important it is to not always give, but to be able to get something back to.
Scorpio
Scorpio, you have been, as they say, "going through it," recently what the South Node of the Moon entrenched in your sign, clearing away old patterns and old relationships to make room for new ones. While that's never easy, now with Venus entering your 7th house of committed partnerships, you may experience a celestial glow-up when it comes to love and relationships. Right now, it's the perfect time to call more love into your life, whether you're currently single, attached, or somewhere in between. Venus wants us to get along with others, and with this cosmic energetic shift, you're able to attract love effortlessly as you're adding even more allure to your already sexy persona.
Sagittarius
For you, Sagittarius, this transit of Venus in your 6th house of service and daily routines is offering you the opportunity to find joy in the little things. If you've been considering adopting a pet, you might just fall in love with a new four-legged or otherwise furry friend. If you've been looking for ways to give back to your community or to a cause you care about, you may find it extra rewarding now. Or if you just want to sip your coffee more slowly, not rushing through it with big gulps during meetings or worse yet, letting it get cold while you answer emails, now is the time to take pleasure in the precious moments you might not otherwise stop and appreciate.
Capricorn
Capricorn, you're being called to experience love, beauty, and pleasure in all its form. If there is any sign that can indulge all of their senses right now, it's you, as Venus enters your 5th house of fun, romance, and creativity. Go on a food or wine tour. Learn a TikTok dance—and then upload it to social media. Paint. Draw. Sing. Flirt to your heart's content. You're a sign known for being serious—and now you're being asked to be serious about having fun and committing to the process. Let your proverbial hair down—or let it down literally. Just make sure you're meeting Venus halfway—and that means meeting her out on the town.
Aquarius
With Venus entering your 4th house of home and family, you're being invited to find love with those you're already closest to during this transit, Aquarius. If your home environment has had any ups and downs over the last several months, Venus's stay here will allow you a grace period, where arguments and squabbles will be much easier to move beyond. If you've been looking to renovate your home, give it a spring clean, or update the furniture, wall color, or overall vibe, now's the time as the goddess of love and beauty wants you to feel like your home is indeed your safe—and potentially even stylish—sanctuary.
Pisces
If you're looking for love, or looking to increase your level of commitment, Venus is blessing you with extra doses of wit, charm, and charisma as she resides in your 3rd house of communication during this transit. During this time, Pisces, expect flirty banter, risqué texts, and even a good old-fashioned love letter (or email) to feature heavily into any romantic subplots you're embroiled in. Use this time to accept any invitations to explore your favorite neighborhood haunts. You may find that you'll find love closer to home during this time. Local bars and restaurants are the ideal settings for where you can really turn up your charm and easily draw suitors and paramours closer to you.
Maria Sofia is a Greek-American writer, astrologer, Tarot reader, and intuitive. She is a lifelong lover and student of the stars, who has been practicing divination and magic for 20+ years.
Maria is Leo Sun, Cancer Moon, and Virgo Rising. Her favorite natal placement in her chart is her Virgo Mercury conjunct the ascendant that makes her a fast writer and talker and she smiles anytime she pulls the Queen of Wands or the Nine of Pentacles.