'True justice requires much more,' Michelle Obama and other celebrities react to George Floyd verdict
Michelle Obama, Kerry Washington, Viola Davis and other celebrities react to the guilty verdict in Derek Chauvin's trial for the killing of George Floyd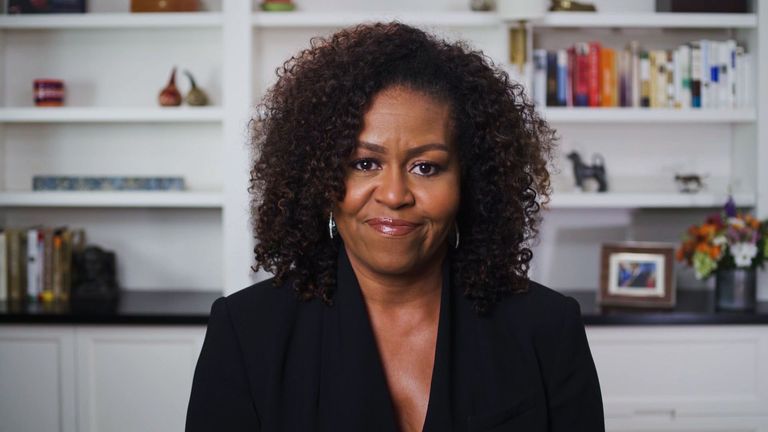 (Image credit: BET Awards 2020 / Contributor / Getty Images)
Various celebrities have taken to social media to share their reaction to Derek Chauvin's guilty verdict in the historic George Floyd case. 
In 2020, George Floyd died after a police officer, Derek Chauvin, knelt on his neck for more than nine minutes. George's murder sparked protests across the world and a rise in support for the Black Lives Matter movement. Derek Chauvin has been found guilty of murder after around ten hours of deliberation.
Many celebrities have taken to social media to share their reaction to this historic event. Barack Obama spoke on behalf of himself and his wife as he said in a tweet, "Today, a jury did the right thing. But true justice requires much more. Michelle and I send our prayers to the Floyd family, and we stand with all those who are committed to guaranteeing every American the full measure of justice that George and so many others have been denied." Michelle retweeted this shared statement on her own page. 
More from Woman & Home:  
• The best leggings for exercising and lounging
• The best running shoes for all types of workouts
• The best fitness trackers to monitor your activity
Actress Kerry Washington said on Twitter, "A guilty #verdict. But this fight for justice is not over. We have a lot of work to do. There is more fight ahead of us. But RIGHT NOW please take CARE of yourself. And let's take care of each other. Prayers and love to the family of #GeorgeFloyd." 
Kerry also used her platform to share resources with her followers. The actress reminded her followers that although there has been a guilty verdict in this case, there is still a long way to go before equality is achieved. She encouraged her fans to register to vote and support the George Floyd Justice in Policing Act.
Community actress Yvette Nicole Brown tweeted, "And this isn't even a celebration. #GeorgeFloyd was still murdered before our eyes. He's gone. His family will never be made whole. And how many #DerekChauvins are there in the world & on the police force. There's more than ONE bad apple. But this enough for this moment."
Singer Mariah Carey tweeted optimistically, "A beginning... a small grain of hope for our future."
Political campaigner and voting rights activist, Stacey Abrams tweeted, "The evidence of our eyes met at last by accountability in the eyes of justice."
Actress Viola Davis said, "GUILTY!!!! As it should be!! Now... Rest In Peace George Floyd. Rest. You and your family have been vindicated. Fisted hand #SayHisName"
Whoopi Goldberg said, "Guilty Guilty Guilty... No one wins... George Floyd is still gone... and finally someone was responsible... Derek Chauvin"
Bridgerton and Grey's Anatomy creator Shona Rhimes also weighed in on this verdict. Her statement echoed a sentiment that was shared by many as she said, "This verdict does not bring back Mr Floyd. But justice is truth."