How to clean brass—expert tips for a polished look
Learning how to clean brass isn't difficult, but it's important to do it right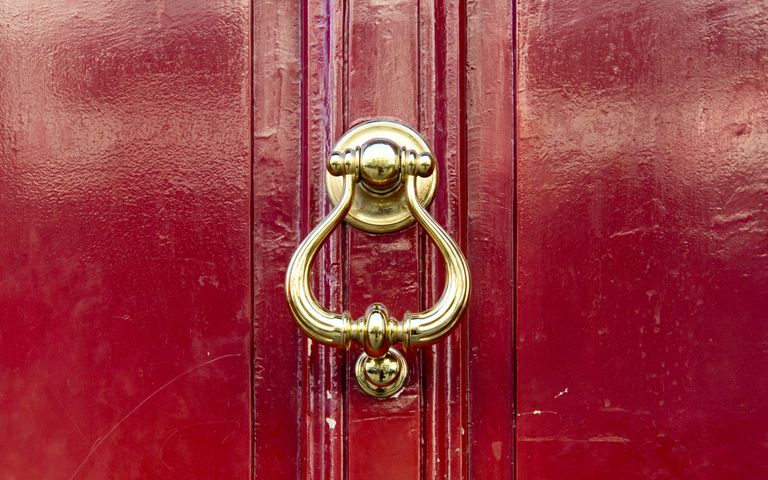 (Image credit: Getty Images)
By Amy Hunt published
Working out how to clean brass isn't difficult, but it can feel scary to get started, given how delicate a material it is. Brass is one of those materials that must be cleaned correctly to prevent tarnishing or discoloration, so it's important to know the best way to keep it looking like new.
Most homes have some type of brass found in beautiful patinas like water fixtures, flatware, musical instruments, cabinet hardware, tabletop items like candlesticks, wall accents like copper plates, jewelry, serving platters, and antique vessels and vases.
Even though we no longer cook with brass pots and pans (we generally prefer the best induction pans these days), they are often used as decorative pieces in the kitchen to add an Olde Worlde flair to contemporary homes or when incorporating a mix of metals and woods into modern decors.
What is brass?
Brass is a copper and zinc alloy, and it looks fantastic in our homes.
However, it is a material that will corrode over time and develop an iridescent rainbow patina on its surface. It is this zinc content that prevents brass from being appropriate to cook food at high temperatures. The heat can cause the zinc to leach into your food, which can be detrimental to your health.
That's why brass is most often used in decorative items, rather than more functional items such as cooking appliances.
How to clean brass: four different options for polishing yours
If you want to know how to clean brass, there are a few different options depending on what you have to hand at home. All of the below methods will work brilliantly for sprucing up your brass appliances or home fixtures, so choose which one is most convenient for you, and get cleaning!
1. Clean and polish brass with vinegar and salt
This is one of the most common methods for how to clean brass. If your brass has tough stains that need removing, then you'll need the abrasive power of salt. A white vinegar and salt scrub will do the trick and works similarly to the acid dips that are used to clean metals for manufacturing.
In order to figure out how to clean brass with vinegar, simply combine 1/2 cup vinegar with 1 teaspoon of semi-coarse, table salt (not fine salt and not coarse salt). Mix in a medium sized-bowl with enough all-purpose flour to thicken. Stir the mixture completely to dissolve the salt. If the mixture is too thin, simply add more flour to create a paste.
Rub the paste onto your brass objects and allow to sit for 10-15 minutes. If needed, use an old, wet toothbrush or a cotton rag to scrub stubborn portions of grime.
Afterward, rinse all cleaning solutions away and wipe completely dry to rediscover the shine and beauty of your brass implements. You can also use vinegar when planning how to descale a kettle—it's ideal for ridding your machine of limescale.
2. Use lemon and baking soda if you don't have vinegar
If you don't have vinegar handy, you can use lemon juice as a substitute acid and the sodium in baking soda to create a homemade brass cleaning paste. This is a powerful duo to accomplish a sparkly clean brass finish with little elbow grease.
Squeeze the juice of a lemon into a bowl and add 1 teaspoon of baking soda. Mix well to create a paste. Rub the mixture onto your brass items and let sit until dry. Buff away the dirt and grime with a clean wet cloth, making sure you leave no leftover residue behind.
This natural solution is a great way to clean items that must remain in place while cleaning. This includes doorknobs, lamp bases, and door knockers. Always unplug electrical appliances before cleaning. Baking soda is also a great option to use when planning how to clean a stainless steel sink, how to clean grout, and how to clean copper.
3. Clean with white toothpaste for an alternative polish
An inexpensive, plain white toothpaste has plenty of scrubbing power to clean and polish brass fixtures. Avoid gel toothpaste or those with artificial flavorings to eliminate the chance of a bad chemical reaction.
Simply apply a thin layer of toothpaste to your brass objects and let rest for a few minutes. Next, take a soft clean cloth like microfiber or cotton and polish away. Tougher spots may demand a little more force and the addition of extra toothpaste.
Toothpaste is an excellent way to remove the tarnished patina on brass that is caused by oxidation. The process of oxidation is common for brass items that are exposed to water. It is easily identified by a blackish, green, or blue patina and will sometimes harden into a thick crust over the surface of the brass.
4. Use tomato sauce, tomato juice, or ketchup
For a quick cleaning solution, simply rub a tomato-based sauce onto your brass items or let them soak in a bowl of tomato juice. These tomato products provide a mild acid cleaning that must be rinsed completely off after 5 minutes. If the items are really dirty, you can let them soak longer.
Use warm water and a soft cloth to restore the bright shine of the original brass. When cleaning brass, avoid using highly abrasive cloths, steel wool, or metal bristles that can leave unsightly scratches on the surface of your beautiful brass objects.
If you desire a mirror finish on your brass, then choose an appropriate brass polish from your local hardware store, such as Brasso metal polish. Follow the instructions carefully and always test on a hidden spot to make sure the product will not harm your brass possessions.
Things to be aware of before cleaning brass
Check it really is brass: before working out how to clean brass in your home, check to make sure it is solid brass and not some other metal with an antiqued, gold tone. Simply hold a button magnet to the product. If the magnet is attracted to the metal and sticks, then it is not brass but is only a brass-plated metal. You should avoid strong cleaners or scrubbing brass-plated items when cleaning these items. You could scratch the plating off. Simply clean these items with hot, soapy water and dry completely with a soft cloth, as you would clean your best food processor and your best blender.
Know when not to clean it yourself: if your brass has a shiny, lacquered finish to prevent it from aging or tarnishing, then you should not try cleaning it yourself—an important part of planning how to clean brass. Lacquered brass surfaces can be easily wiped down, but you should not clean or polish these items in the same manner as unlacquered or live brass.
Amy Hunt is an experienced digital journalist, currently working as Life Channel Editor at womanandhome.com. She began as the magazine's features assistant before moving over to digital as a News and Features Writer, before becoming Senior Writer, and now a Channel Editor. She has worked on other women's lifestyle websites previously too—including Woman's Weekly, Goodto.com, Woman, and Woman's Own. In 2019, Amy won the Digital Journalist of the Year award at the AOP Awards, for her work on womanandhome.com.
She is obsessive about everything homes and interiors—whether she's sniffing out the very best deal on a KitchenAid stand mixer or keeping up the latest Dyson release. And when she isn't editing or writing articles on interior trends or the latest home gadgets, she's passionate about books—you'll usually find her with her nose in a gripping thriller at the end of the working day.